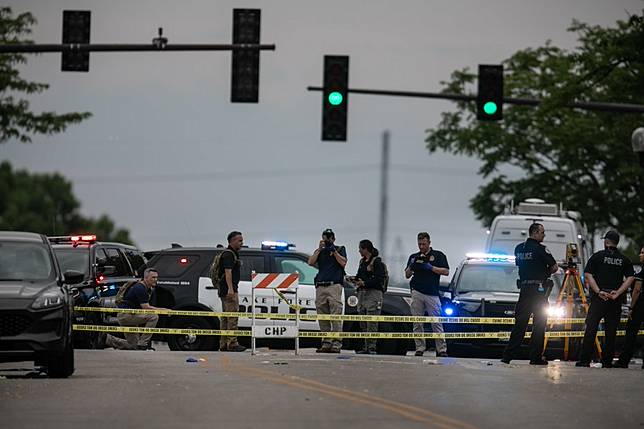 Police officers take photos and investigate at the scene of a mass shooting in Highland Park, Illinois, the United States, July 4, 2022. Six people were confirmed killed during an Independence Day parade. (Photo by Vincent Johnson/Xinhua)
"Most homicides do not involve people with a known history of substance use disorder. They are, as hard as it is to imagine, just 'normal,' but very angry people carrying an easy way to kill someone," says Psychology Today.
NEW YORK, July 5 (Xinhua) -- Whenever there is a call to do something about gun violence, many point to mental health as the problem, but the truth remains far more complicated, reported Psychology Today on Friday.
There are two questions, really. First, are people with mental illnesses more likely to commit an act of gun violence? That question is important, but so is the reverse: When an act of gun violence is committed, is the perpetrator likely to have a mental disorder?
"In short, the answer to the first question is 'yes, a little,' but the answer to the second is 'no'," said the report.
Studies looking at gun violence find that most offenders have no history of a mental disorder. Less than 10 percent of gun murderers have a history of schizophrenia, according to the report.
"Most homicides do not involve people with a known history of substance use disorder. They are, as hard as it is to imagine, just 'normal,' but very angry people carrying an easy way to kill someone," it added. ■