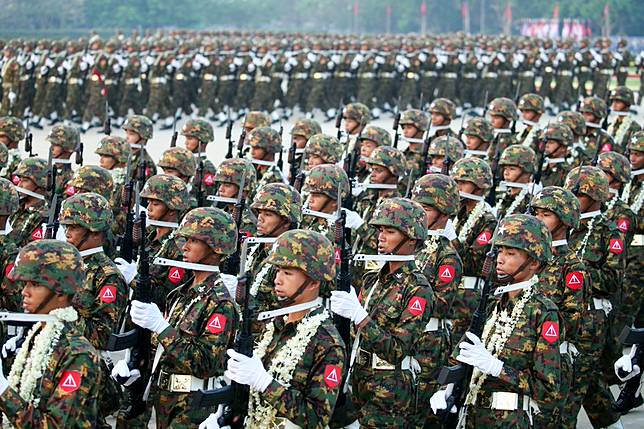 Soldiers march during a military parade to mark the 78th Armed Forces Day in Nay Pyi Taw, Myanmar, March 27, 2023. (Photo by Myo Kyaw Soe/Xinhua)
YANGON, March 28 (Xinhua) -- Myanmar has celebrated its 78th Armed Forces Day with a military parade in the capital Nay Pyi Taw in commemoration of the start of its anti-fascist movement during World War II.

Speaking at the ceremony on Monday, Commander-in-Chief of Defence Services Senior General Min Aung Hlaing highlighted the Myanmar Armed Forces' commitment to embracing national causes and safeguarding the State Constitution.
The Southeast Asian country commemorated March 27, 1945, as the start of its army's resistance to the fascist occupation of imperial Japan.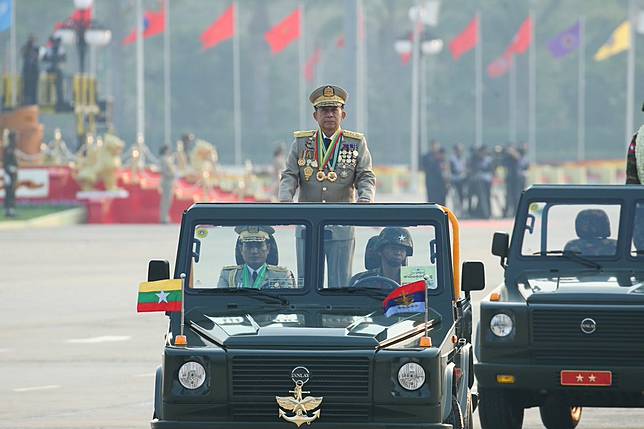 Commander-in-Chief of Defence Services Senior General Min Aung Hlaing attends a military parade to mark the 78th Armed Forces Day in Nay Pyi Taw, Myanmar, March 27, 2023.(Photo by Myo Kyaw Soe/Xinhua)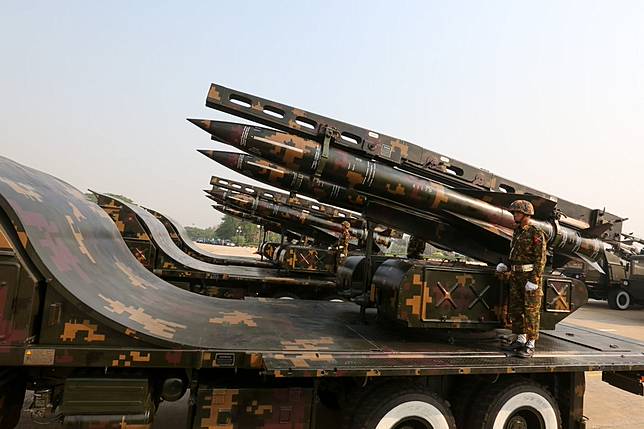 A formation of military vehicles proceeds during a military parade to mark the 78th Armed Forces Day in Nay Pyi Taw, Myanmar, March 27, 2023. (Photo by Myo Kyaw Soe/Xinhua)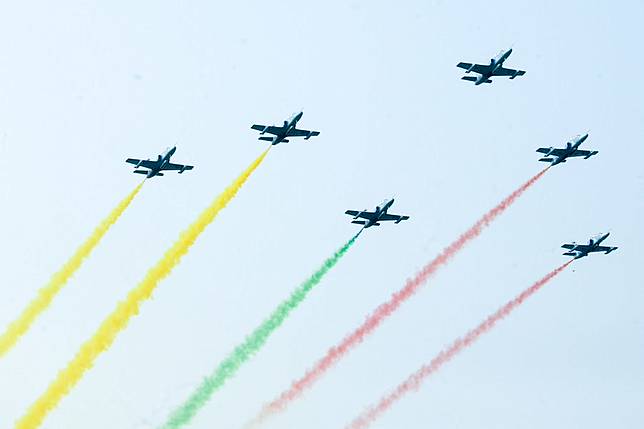 Fighter jets take part in a military parade to mark the 78th Armed Forces Day in Nay Pyi Taw, Myanmar, March 27, 2023. (Photo by Myo Kyaw Soe/Xinhua)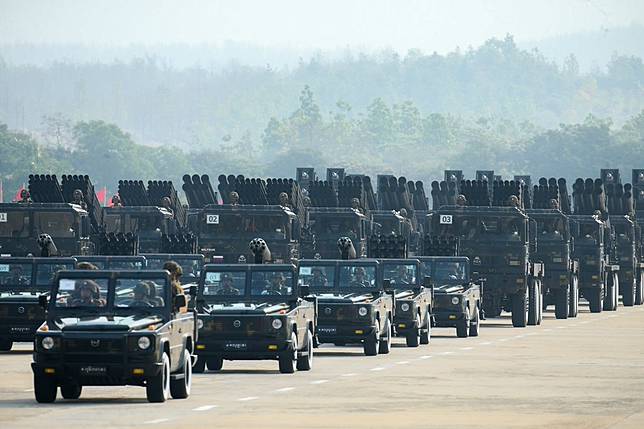 A formation of military vehicles proceeds during a military parade to mark the 78th Armed Forces Day in Nay Pyi Taw, Myanmar, March 27, 2023. (Photo by Myo Kyaw Soe/Xinhua)■