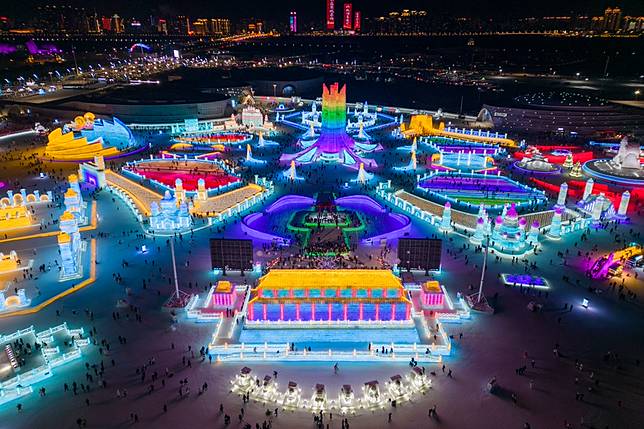 This aerial photo taken on Jan. 24, 2023 shows the Harbin Ice and Snow World in Harbin, northeast China's Heilongjiang Province. (Xinhua/Zhang Tao)
HARBIN, Jan. 25 (Xinhua) -- Harbin, the capital city of northeast China's Heilongjiang Province, has a cold winter climate and a deep history of ice and snow sports. During the Spring Festival holiday, visitors have been attracted to Harbin not only by the snow but the array of ice-and-snow activities.
Driven by the 2022 Beijing Winter Olympics, ice and snow tourism has gradually gained popularity among Chinese people. A report on China's snow and ice tourism development predicts that the number of snow and ice leisure travelers in China is expected to exceed 300 million in the 2022-2023 snow and ice season.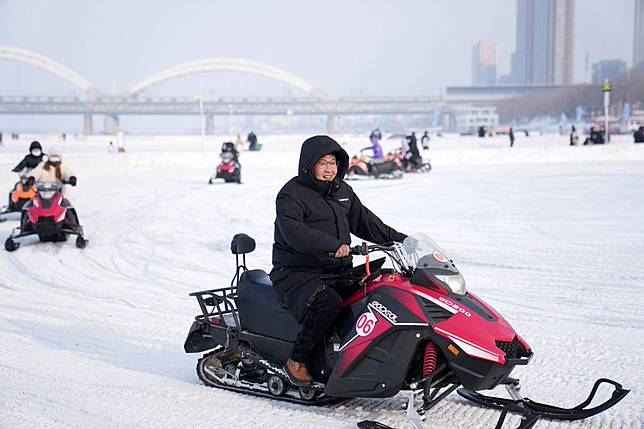 People have fun at Harbin Songhua River Ice and Snow Carnival in Harbin, northeast China's Heilongjiang Province, Jan. 22, 2023. (Xinhua/Wang Jianwei)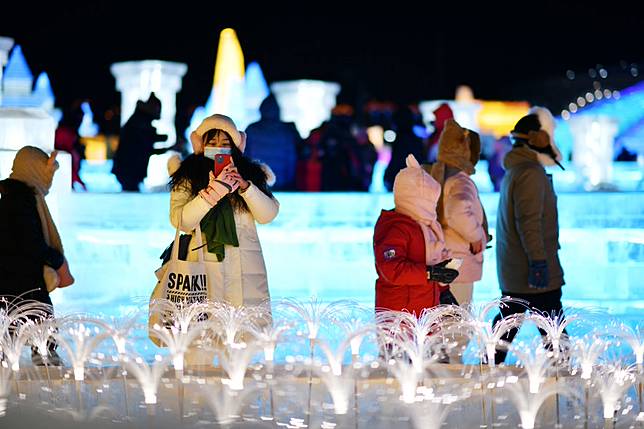 People have fun at Harbin Ice and Snow World in Harbin, northeast China's Heilongjiang Province, Jan. 24, 2023. (Xinhua/Wang Jianwei)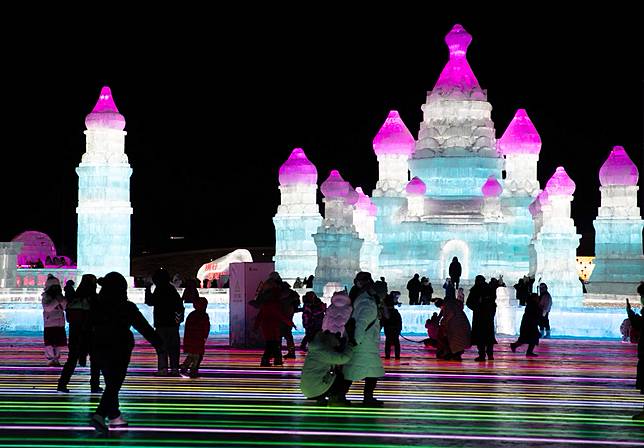 People have fun at Harbin Ice and Snow World in Harbin, northeast China's Heilongjiang Province, Jan. 24, 2023. (Xinhua/Zhang Tao)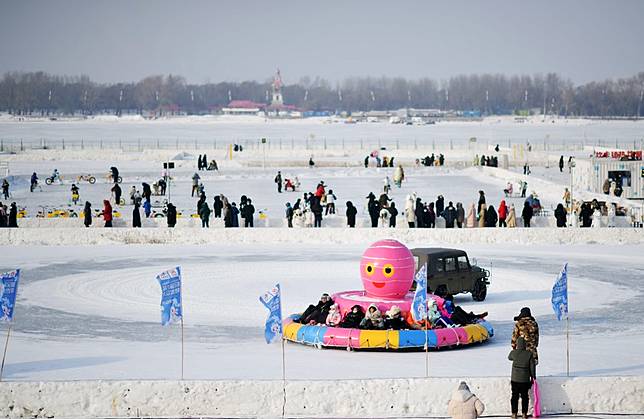 People have fun at Harbin Songhua River Ice and Snow Carnival in Harbin, northeast China's Heilongjiang Province, Jan. 22, 2023. (Xinhua/Wang Jianwei)
Tourists take photos at Sun Island International Snow Sculpture Art Exposition in Harbin, northeast China's Heilongjiang Province, Jan. 24, 2023. (Xinhua/Wang Jianwei)■