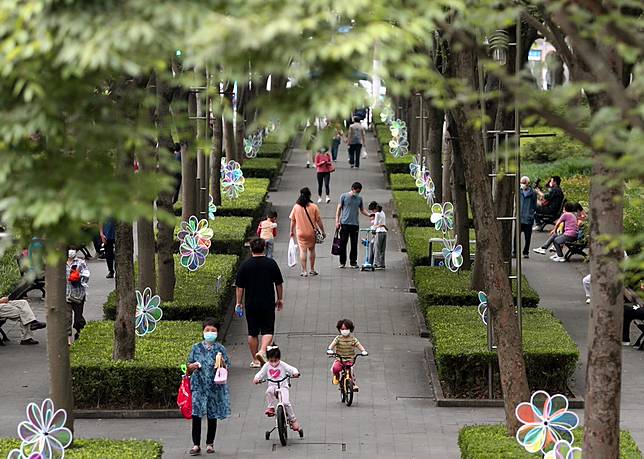 People visit a park in Xujiahui area of Shanghai, east China, June 1, 2022. (Xinhua/Liu Ying)
SHANGHAI, Jan. 25 (Xinhua) -- With a batch of new parks opening to the public during the Chinese Lunar New Year holiday, the number of parks in Shanghai has climbed to 670, said Shanghai Landscaping & City Appearance Administrative Bureau.
The parks across the city include 438 urban parks, 172 pocket parks, 59 rural parks, and one theme park.
In a newly-opened pocket park in the Jiangsu Road sub-district under Changning District, residents who live nearby were seen taking a walk or resting while the sun shone on them through the tree canopy.
"This park was transformed from a jumble of enclosed green space. Now the closed land becomes an open park, we can not only enjoy the flowers and green but also exercise and rest," said Chu Xiaonan, a resident in the sub-district.
According to the government plan, Shanghai will be built into a "city of thousands of parks" by 2025. ■