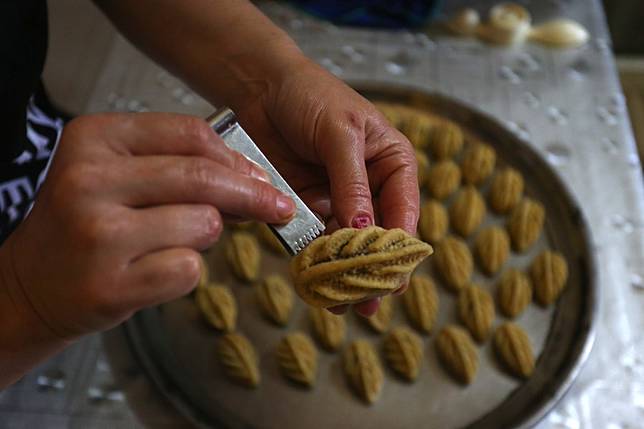 A Palestinian woman makes traditional cookies at her house ahead of Eid al-Adha, in the West Bank city of Nablus, July 8, 2022. (Photo by Nidal Eshtayeh/Xinhua)
CAIRO, July 8 (Xinhua) -- Happy Eid al-Adha! As a symbol of celebration and an expression of joy, traditional Middle Eastern cookies make Eid al-Adha sweeter!

Lasting four days, Eid al-Adha, the most important Muslim feast also known as the festival of sacrifice, is celebrated across the world on the 10th day of Dhu al-Hijjah, the last month of the Islamic year.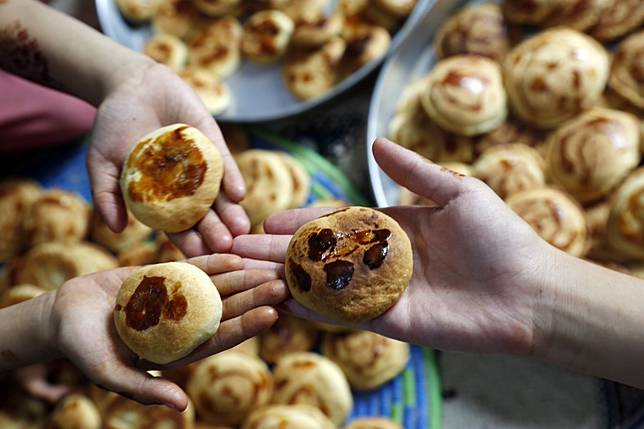 Girls show traditional cookies on their hands as they prepare for the Eid al-Adha celebration in Sanaa, Yemen, on July 8, 2022. (Photo by Mohammed Mohammed/Xinhua)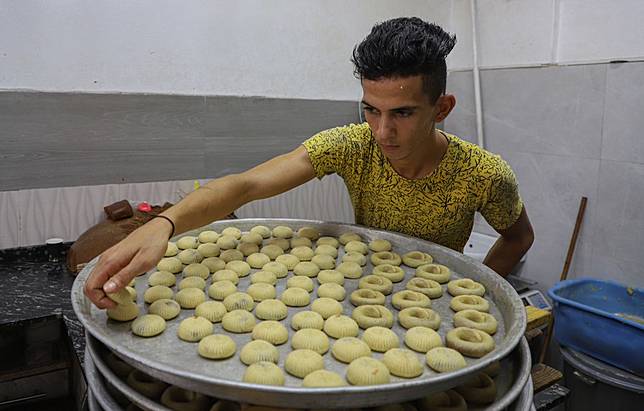 A man prepares traditional cookies ahead of Eid al-Adha at a market in Gaza City, on July 5, 2022. (Photo by Rizek Abdeljawad/Xinhua)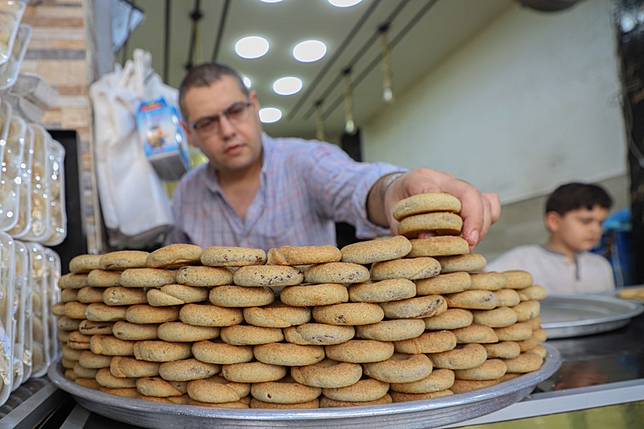 A man prepares traditional cookies ahead of Eid al-Adha at a market in Gaza City, on July 5, 2022. (Photo by Rizek Abdeljawad/Xinhua)■