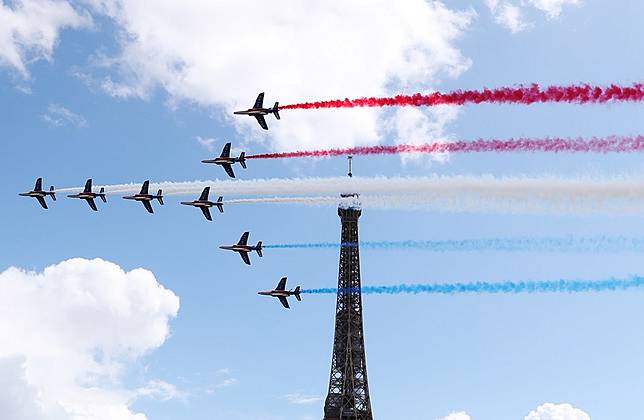 The French Aerial Patrol perform in front of the Eiffel Tower, in Paris, Aug. 8, 2021. (Xinhua/Gao Jing)
Registration for the first phase of 2024 Paris Olympics multi-ticket-package purchases will begin in December this year.
PARIS, Sept. 21 (Xinhua) -- Paris 2024 organizers have announced the details of the first phase of the official ticketing sale for the summer Olympic Games two years later, as the registration starts in December.
Only "multi-ticket" packs will be offered during this stage, the organizers said on Tuesday. A pack consists of three competition sessions, which means that these fans can customize their own Olympic experience according to their preferences.
The registration opens for two months from December 1, 2022, to January 31, 2023. The order of entries will not affect the outcome of the draw.
Those who are lucky to be selected randomly will receive an email with a purchase slot, and the sales start from February 15, 2023.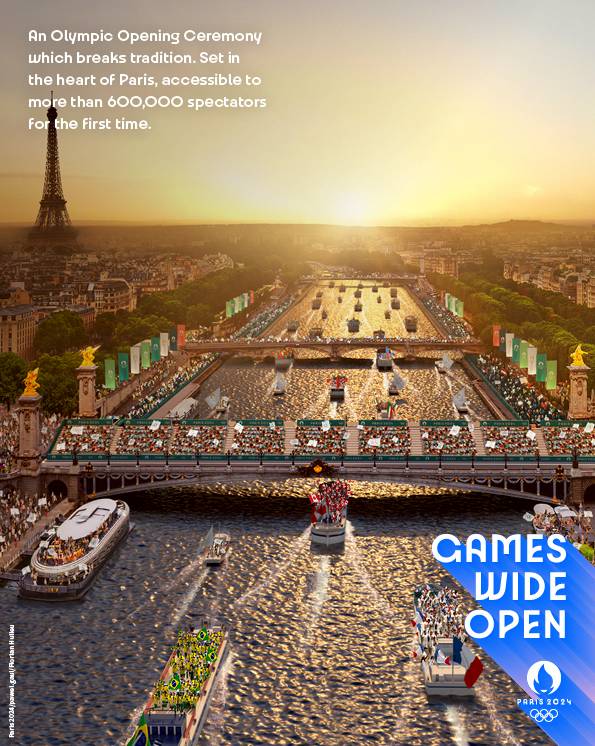 With two years to go to the opening ceremony of the 2024 Paris Olympic Games, organizers revealed "Ouvrons Grand Les Jeux", meaning "Games Wide Open", as the official slogan for the Paris Olympic and Paralympic Games. (Paris 2024 Organizing Committee/Handout via Xinhua)
Paris 2024 will open the sales phase for single tickets for the Olympic Games in May 2023 and for the Paralympic Games in autumn 2023.
Over 13 million tickets will be sold for the Paris Olympic and Paralympic Games, and nearly half of the Olympic tickets reserved for the public cost 50 euros or less.
Prices for competitions events range from 24 euros to a maximum of 950 euros, and the highest price will only account for 0.5 percent of the total volume of tickets to the general public.