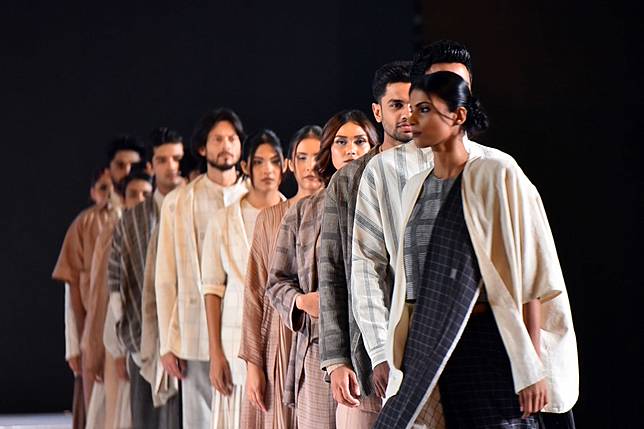 Models present during the Colombo Fashion Week (CFW) in Colombo, Sri Lanka, on Feb. 25, 2022. (Photo by Gayan Sameera/Xinhua)
COLOMBO, Feb. 26 (Xinhua) -- The Colombo Fashion Week (CFW), one of Sri Lanka's most extravagant fashion events, kicked off in Colombo on Thursday evening.
The three-day fashion event this year with a theme of Green Conscious and Earth Sensitive will showcase 30 collections presented by emerging and prominent Sri Lankan and international designers.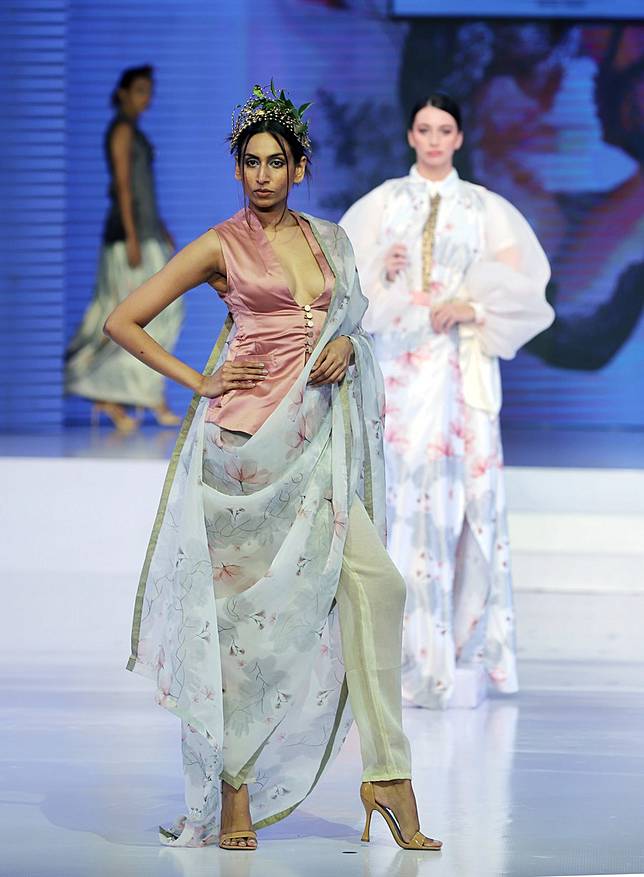 Models present during the Colombo Fashion Week (CFW) in Colombo, Sri Lanka, on Feb. 25, 2022. (Photo by Ajith Perera/Xinhua)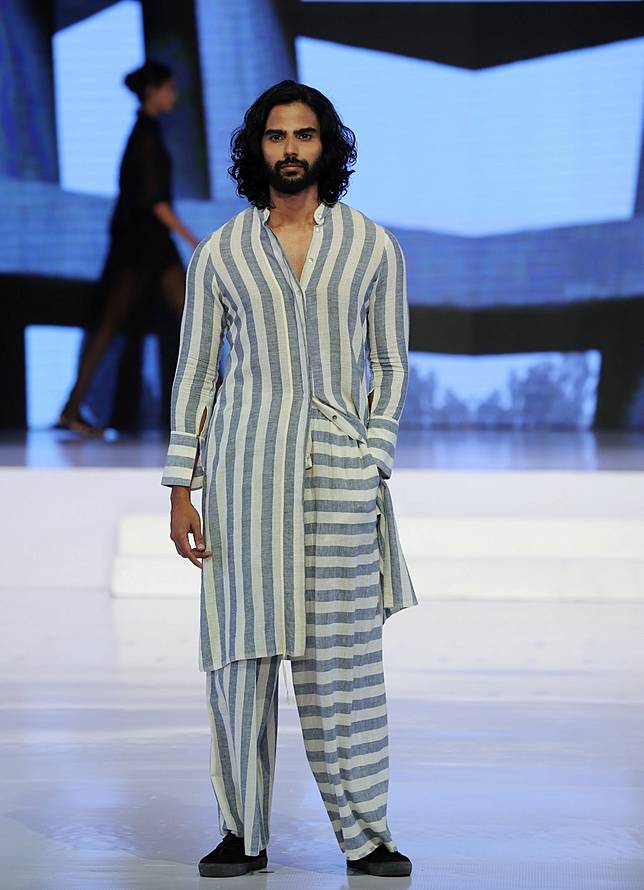 Models present during the Colombo Fashion Week (CFW) in Colombo, Sri Lanka, on Feb. 25, 2022. (Photo by Ajith Perera/Xinhua)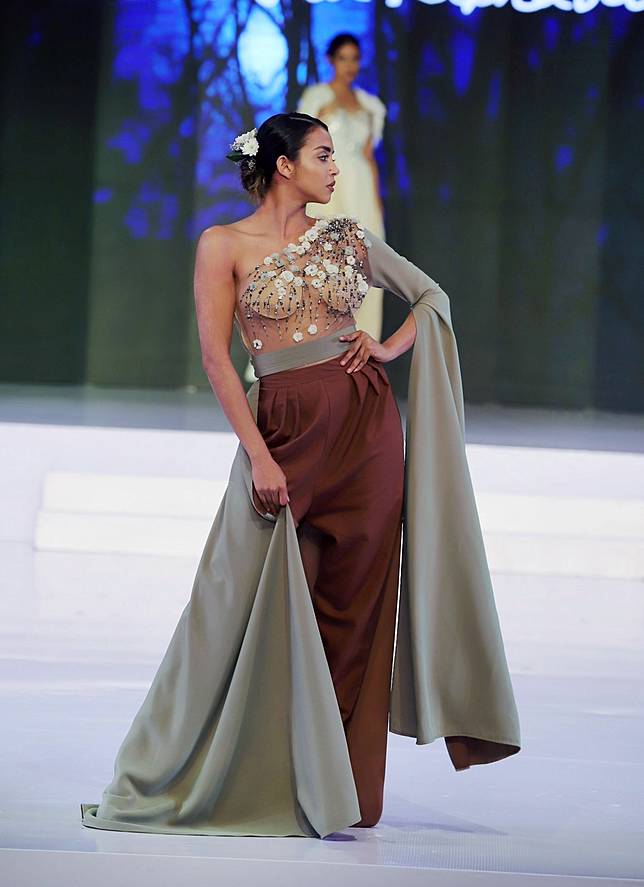 A model presents during the Colombo Fashion Week (CFW) in Colombo, Sri Lanka, on Feb. 25, 2022. (Photo by Ajith Perera/Xinhua)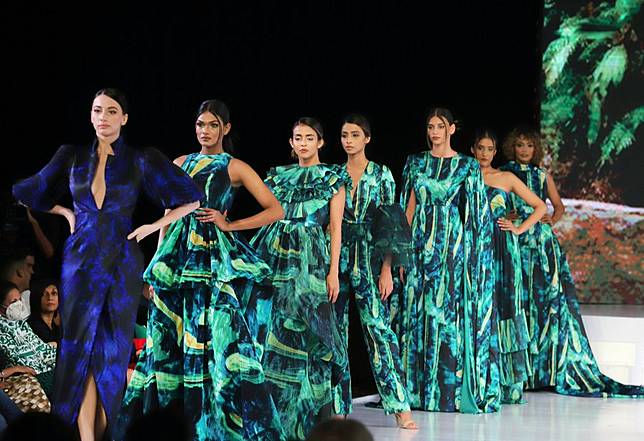 Models present creation during the Colombo Fashion Week (CFW) in Colombo, Sri Lanka, on Feb. 25, 2022. (Photo by Ajith Perera/Xinhua)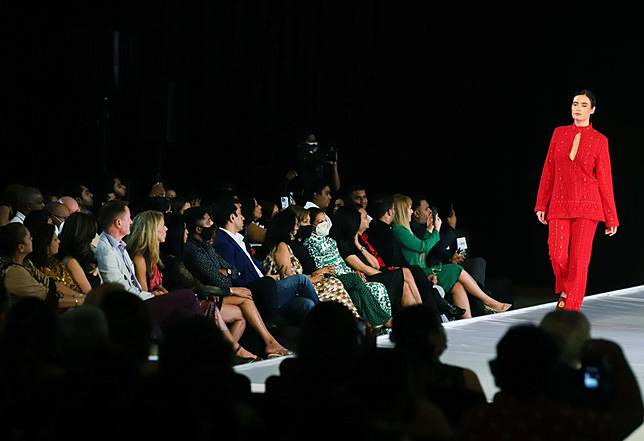 A model presents during the Colombo Fashion Week (CFW) in Colombo, Sri Lanka, on Feb. 25, 2022. (Photo by Ajith Perera/Xinhua)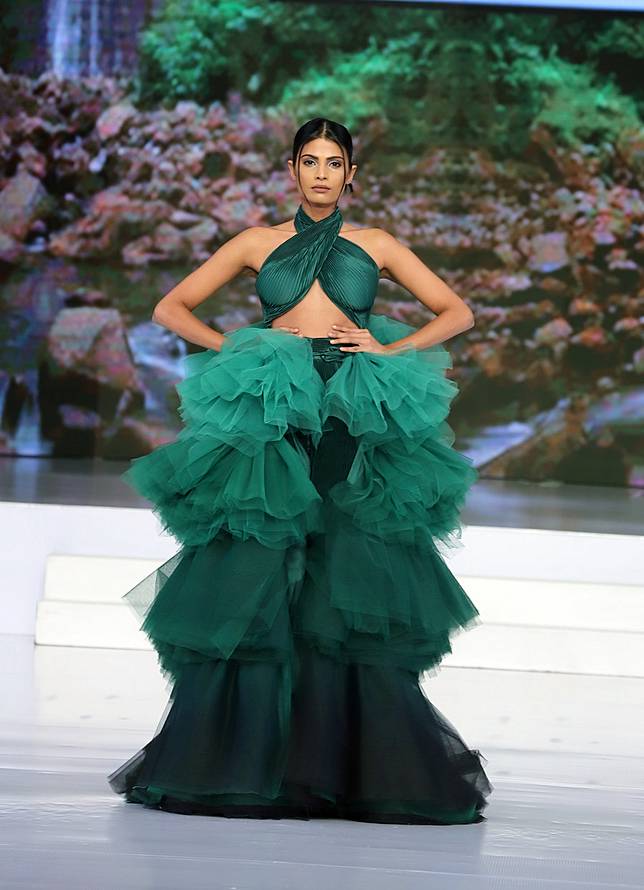 A model presents during the Colombo Fashion Week (CFW) in Colombo, Sri Lanka, on Feb. 25, 2022. (Photo by Ajith Perera/Xinhua)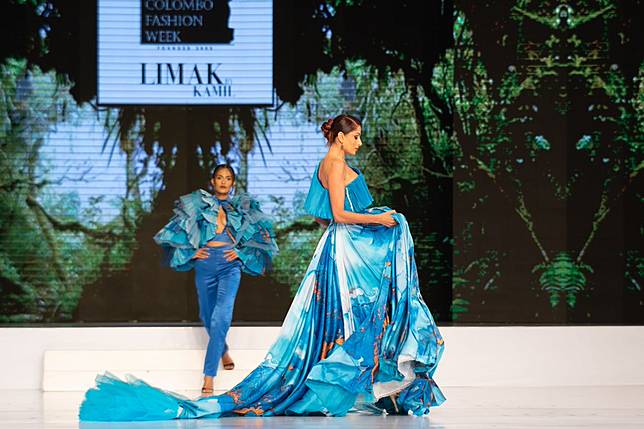 Models present creations during the Colombo Fashion Week (CFW) in Colombo, Sri Lanka, on Feb. 25, 2022. (Xinhua/Tang Lu) ■