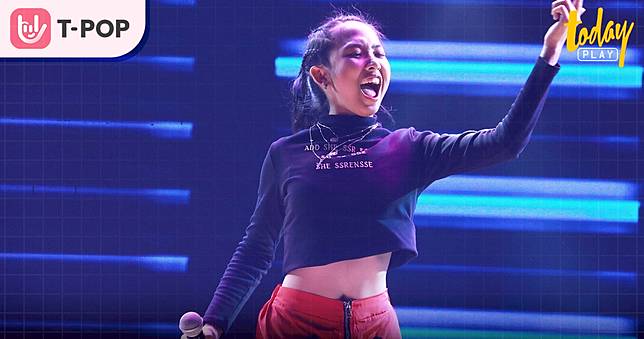 "Milli is as energetic as she had ever been, still expressing what she believe in with determination. She represents the new generation and is also an example of students who study well, study hard. Her rap content aims to open up a new perspective for students around the same age and up until now she continues on making music that reflects the current perspective of this people around her age."
A word from a staff of The Rapper 2, a rap and hip hop singing contest produced by Workpoint Entertainment. She witnessed Milli's journey from the first day that she came to audition for the show 3 years ago, up until today when the energetic young rapper took the Coachella stage by storm.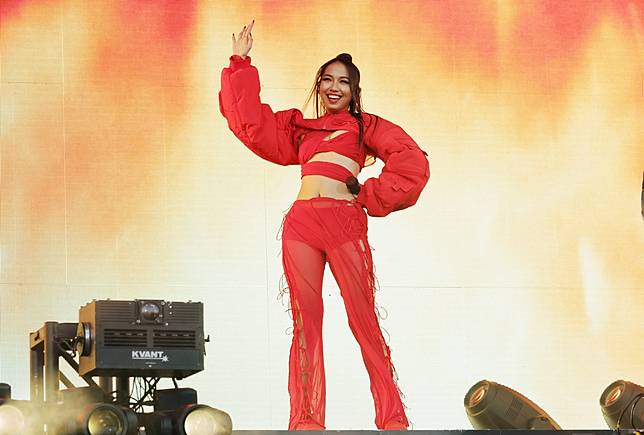 INDIO, CALIFORNIA - APRIL 16: MILLI of 88rising performs onstage at the Coachella Stage during the 2022 Coachella Valley Music And Arts Festival on April 16, 2022 in Indio, California. (Photo by Kevin Winter/Getty Images for Coachella)
Milli or Danupha Khanatheerakul, young rapper that has been the toast of the town after her performance on Cochella stage on Saturday, 16th of April, making her the first solo Thai artist to perform in the festival.
Her first step towards becoming Thailand's hottest new generation female rap artist trace back to 2019 when she started off as a contestant in The Rapper 2, a competition where she got a chance to show her talent in rapping and identifying her ultimate goal of becoming a world renowned artist. At that time she was a 16 years old student council president, in a school uniform with thick glasses. This is our interview with Pimthai Lohakupta, the Directer of The Rapper Season 2 who recalls Milli's first day.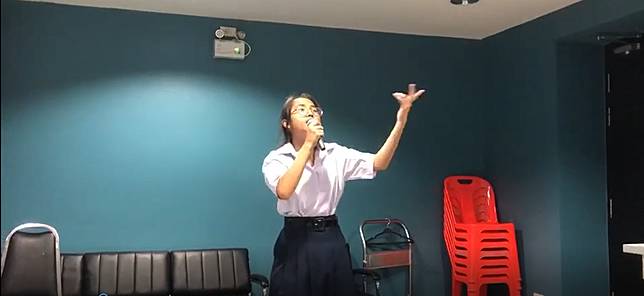 She's so wickedly good that I want her on the show.
Milli pave her way by sending an audition clip. The audition process started with the staff who will highlight the applicants who catches thier eyes. Applicants will be catagorised into 2 types, the good rapper and the ones that are not particularly good but are intriguing to the point they want others to take a look. Milli was the latter, at the time her performance was no where near perfection but all the staff agreed that there is something special about her character. And the way she expressed her perspective through her rap content is also compelling, and therefore make the staff call her in for a live audition at Workpoint.
"The first suprise is she came in her school uniform, looking very prim and proper. Wearing glasses, with considerably thick lens, which made she look quite nerdy. She sits properly, talks politely, so looking back to the clip she sent in, I thought; "Is this the same person? Such an interesting character, I wonder what kind of person she is?" After we talked to her we learn that she had been through many auditions, she's a dreamchaser but she have never been in a rap competition before. She is a new face, noname rapper so I was hoping that she would not get too nervous. But when the music started I didn't know where that confidence came from. She was fullon and giving it her all even she was wearing a school uniform with thick glasses on her nose. She did everything we ask for with confidence. I and thought, she's wicked, so wicked I want her on the show."
Lively and fresh, MILLI's identity and character.
Every year, an enormous amount of people auditioned for a place in The Rapper, many of those are female rappers but what makes Mili stand out from the crowd, considering that she extremely new to the scene. Pimthai, the representative from the team of staff identify that Milli is different from stereotypes and has a unique identity. Her fresh image makes her a promising star.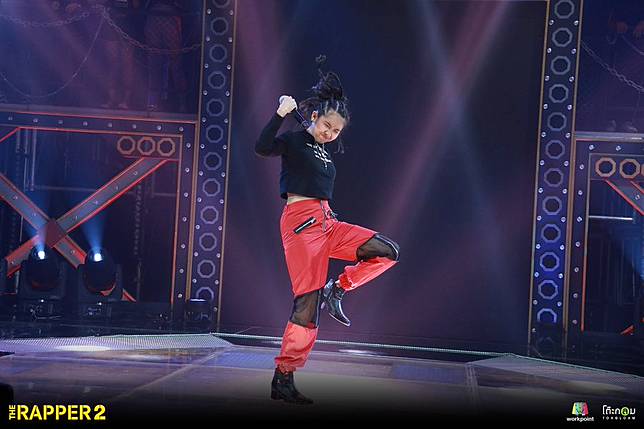 "Out of one hundred percent, there are a great portion of rappers with a very similar character. They often have this mindset of what a rapper needs to be like and what character they should have. But Milli is different, because she have never competed in any rap competition he have a very unique identity, she's very fresh, Milli is Milli. When she is not on the stage she is one responsible student. She stoodout because she's different, and that makes her shine brighter than the others. At the beginning she might not be extremely good or fluent rapper but because she's such a good entertainer, she can sing and dance. And when she's up on stage she's never shy or nervous, she's confident and deliver her performance well. This is the charm that draws the audience towards her performance and many things comes from the face that she never ceased to develop."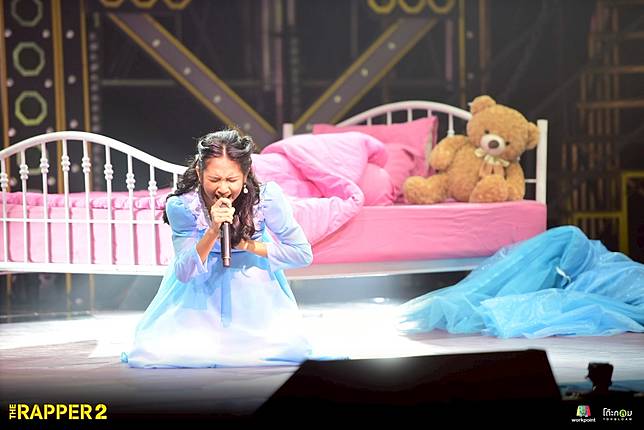 Other than her outstanding chracter and her unique character, one of the things that should not be left unmetioned is her rhyme that often reflect the newgeneration interms of relationship and society.
"When we discuss rap content she would always want to rap about her teenage friends or the problems that someone her age have to face. She wants to reflect her perspective on it inorder to make someone her age understand about those problems, for instance: teenage pregnancy or getting deceived by some boys, something that women of the new generation can relate to. She wants to reflect the truthful, the dark, and sometimes, the good side of things. The content that she wants to present is something that could help or widen the perspective for someone around her age. Milli truly represents the new generation."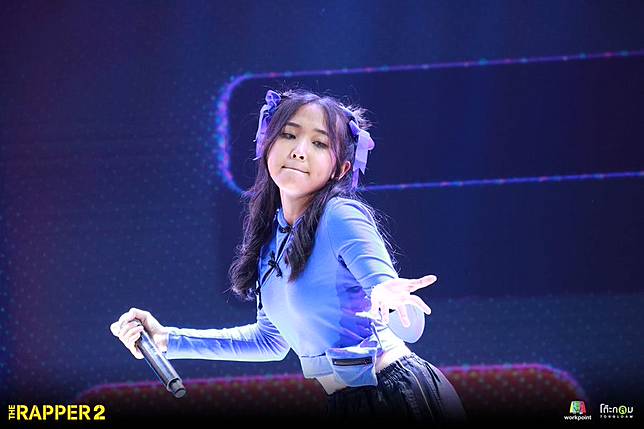 Milli is Milli
By talking to someone that saw Milli from her first day up until now, one can tell that something that remain unchanged is her drive and passion for doing what she love and but at the same time is also an example of someone who is also a responsible student.
"Milli has always been energetic, when someone listens or watches her show, they can feel the energy that she exudes. She expresses what she believe in with determination, represents the new generation, and is also an example of students who study well, study hard. She managed to study and work at the same time and sets an example for someone her age from the very first moment that she auditioned for the show. She is a student council president who raps! And until today she continues to make music that reflect the younger generations perspectives on things. Milli dare to do what she dares to dream"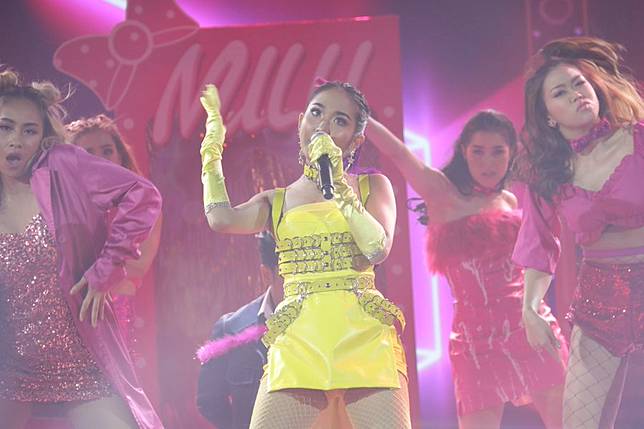 From a girl who entered the audition with no expectation to get in the show. Milli got her chance to be in The Rapper 2,and ever since, she have this new dream of going global with Nikki Minaj as her idol. Now she sets off on this journey under her label, YUPP that had been the wind beneath her wings that takes Milli and Thai music to the global stage.