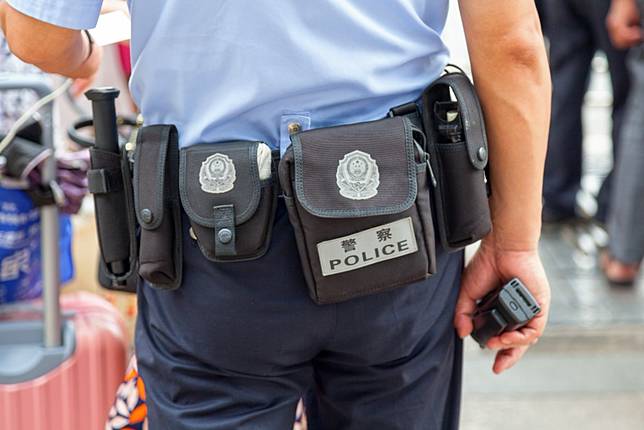 A Communist Party body in northern China is heading up an investigation into a police officer's claim that a superior told him to take the fall for a suspect's death in custody.
The political and legal affairs committee of Qingyuan district in Baoding, Hebei province, announced on Friday that it would look into the allegation after a report by The Beijing News that day.
According to the report, the police officer, identified only by his family name Yang, was being tried for dereliction of duty in Qingyuan District People's Court last month when he submitted a recording of a conversation in which the boss allegedly tells Yang and an auxiliary officer to take full responsibility for the death of a suspected criminal.
In return, the superior, identified only as Chen, allegedly agreed to help clear Yang and the auxiliary, the report said.
"Let's reach a common understanding that you two will take the responsibility," Chen reportedly said.
The exchanged allegedly occurred after a man suspected of attempted rape committed suicide in his cell in March last year.
Surveillance camera footage showed the suspect hanged himself with some cloth behind bars the day after his arrest when Yang was out collecting evidence for the case.
Yang initially told internal investigators that he and Chen were both involved in the case.
But Yang changed his statement a month later after a conversation at a bathhouse with Chen and the auxiliary, according to the report.
Yang said Chen promised to help acquit Yang if he took all the blame and admit that he did not arrange for someone to monitor the suspect, the report said.
In June last year Yang was charged with dereliction of duty for not ensuring the suspect was monitored. Chen was sacked from the job but not charged.
Yang's lawyer, Wang Qian, said the roster showed that Yang and the station chief were both on duty when the attempted rape was reported and police record showed Chen was the officer who took the case.
Chen should also be charged with dereliction of duty when he sent Yang to collect evidence but did not arrange anyone to guard the suspect or patrol, Wang was quoted as saying.
An unidentified prosecutor in the case told The Beijing News that Chen "could be added as defendant if evidence was clear".
Copyright (c) 2019. South China Morning Post Publishers Ltd. All rights reserved.