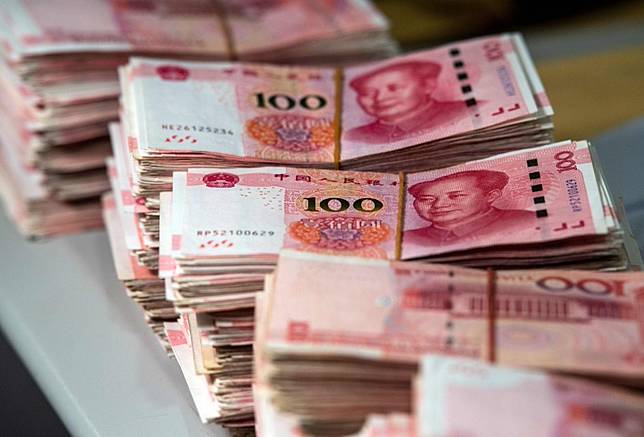 Kamran-Charles Vossoughi, the newly appointed chief executive of Michelin China, is unfazed by the 17 consecutive months of declining sales that have plagued the world's biggest car market.
His confidence that a recovery is on the horizon comes partly from a recent meeting he had with officials in Shanghai who showed him their plans to encourage more foreign investment in the industry.
They told the man now in charge of the French tyre maker's China operations they will achieve this by cutting red tape and introducing policies geared towards supporting multinational companies.
"They showed us there are big opportunities," he said. "Just how many countries in the world can still have growth of more than 5 per cent?
"China represents a big market for us. The process of reducing regulation and creating openness is going in the right direction."
Vossoughi did not provide details of the policies he was briefed about by the local officials. But he believes the future is bright as this extra investment helps release demand among existing car owners to upgrade to fancier models.
Shanghai's ambition to create a complete chain of world-class carmaking industries after luring Tesla to set up a US$2 billion plant has already secured investments from global car component manufacturers.
In late September, the Lingang free-trade zone, home to Tesla's Gigafactory 3, signed 24 motor industry investment agreements with companies such as SAS Automotive Systems, a cockpit systems provider, and Saint-Gobain Sekurit, which makes glass for cars, worth a combined 8 billion yuan (US$1.1 billion).
The keen interest of car assemblers and component makers provides a snapshot of mainland China's attractiveness to global investors even in the midst of an economic slowdown exacerbated by a long-running and bruising trade war with the US.
Beijing's efforts to stabilise foreign direct investment inflow through reduced regulation is paying off, with investors continuing to pour in money as companies chase growth in the world's second largest economy and counter the threat of tariffs amid the US-China trade war.
The Ministry of Commerce said on Monday that China was well on its way to meeting its full-year FDI target after drawing 752.4 billion yuan (US$107.1 billion) in the first 10 months of this year, up 6.6 per cent from a year earlier. China expects to at least match last year's total of US$135 billion, according to officials with commerce and investment authorities.
"Massive outflows of foreign funds did not take place in China," Zong Changqing, head of the ministry's foreign investment department, told reporters on Monday. "The FDI inflow remained steady in terms of overall scale."
Earlier this month the State Council, China's cabinet, issued a guideline on better using foreign investment, putting forward 20 policies in four aspects to create a more "fair, transparent and predictable" business environment for foreign investors.
This comes on top of the foreign investment law passed this year, to cut red tape and level the playing field for foreign firms operating in the country. The law takes effect on January 1, 2020.
A sharp fall in FDI and a wave of relocation of manufacturing facilities from the mainland have been among the primary concerns of foreign investors since the US-China trade war started some 21 months ago.
The trade war has taken a toll on the economy, with China's gross domestic product growing at 6 per cent on year in the third quarter, the lowest quarterly growth since records began in 1992.
The additional tariffs imposed on products made in both countries are believed to have caused significant disruption to the global supply chain and forced multinational firms to move facilities out of China as a way of dodging the bullet from the trade war.
Southeast Asian nations such as Vietnam and Cambodia were the beneficiaries of the trade tensions with companies from China and overseas setting up production lines there.
A survey by the European Union Chamber of Commerce in China in late 2018 found that nearly 54 per cent of about 200 respondents were hit by the tariffs and some 7 per cent had either moved or were planning to move their production out of the mainland.
"But we also saw some of our clients return to the mainland after grappling with difficulties in those markets," said Holly Lei, president of Covestro in China. "The major stumbling block is that those markets lack skilled workers and efficient supply chains to complete the production."
The German firm, one of the world's largest polymer makers, produces hi-tech plastics for industrial applications, ranging from cars to clothing.
Many executives with foreign companies said that Chinese authorities were striving to allay their fears on a range of issues, encouraging them to increase investment and keep employing local labourers while pledging to further cut red tape to support their domestic business growth.
Jose Cil, chief executive of Restaurant Brands International, parent of Burger King, said that the company has been increasing its investment in China. "You can see the excitement and confidence we have in China."
Foreign companies are vital to the economy as they contribute about 7 per cent of the jobs in the mainland's urban areas and account for 20 per cent of the country's tax revenues.
President Xi Jinping pledged earlier this month that a more robust domestic market and a modern government would result in China further opening up to the world as he promoted global economic integration during the China International Import Expo in Shanghai.
Shanghai has been one of the largest recipients of FDI, with Tesla set to start production of the Model 3 at the Lingang-based plant in a few weeks.
Global giants such as German chemical company BASF and US oil giant ExxonMobil too have made additional investments in the mainland this year as they chase further growth in the world's second largest economy.
Copyright (c) 2019. South China Morning Post Publishers Ltd. All rights reserved.