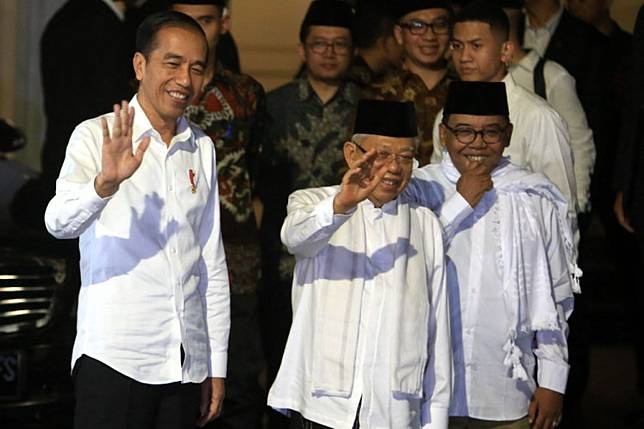 Vice President Ma'ruf Amin said on Friday that Indonesia would not welcome a caliphate system because it would contradict the democratic system that had been set up by the country's founding fathers.
The senior Muslim cleric conveyed the statement during his speech at a meeting of Islamic organizations from the Central Java chapters of five Islamic organizations in Semarang, Central Java, on Friday.
The organizations are the Indonesian Ulema Council, Indonesian Mosque Council, Indonesia Waqf Board, National Zakat Board of Indonesia and Indonesian Brotherhood Haj Association.
"[A caliphate system] is automatically rejected in this country since our founding fathers had an agreement on how to run the administrative system. If it [is introduced], that will betray the agreement," Ma'ruf said. 
He went on to say that a democratic system was also stipulated in the four pillars of nationality introduced by the People's Consultative Assembly, consisting of the national ideology, Pancasila; the 1945 Constitution; the Unitary State of the Republic of Indonesia; and the national philosophy, Bhinneka Tunggal Ika (Unity in Diversity).
Ma'ruf further stated that, while caliphate was an Islamic form of government, there were many Muslim countries that opted to not implement the system.
"Caliphate is not the one and only Islamic type of government system," Ma'ruf said. (glh)