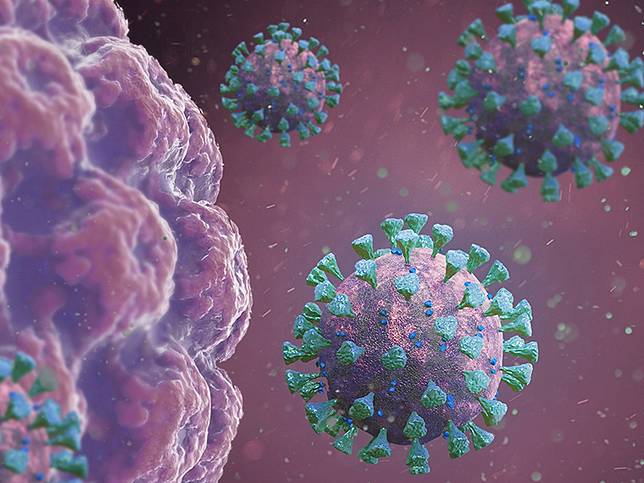 Padang: West Sumatra is working incessantly to flatten the curve of covid-19, as the provincial government observes a rising trend of new confirmed cases, reaching 47, Friday, West Sumatra Covid-19 task force stated.
"Some 47 people have tested positive for covid-19, of which 41 are the residents of Padang City," West Sumatra Provincial Government's Covid-19 Task Force spokesman Jasman noted in a statement here, Friday.
These new confirmed covid-19 cases came to light after 1,421 specimens taken from the recent covid-19 testing program were examined in laboratories of the Andalas University's Faculty of Medicines and Baso Agam Veterinary, he revealed.
The tracking and tracing efforts by local health workers resulted in the finding of rising number of confirmed covid-19 cases, he stated.
Meanwhile, Head of the Andalas University's Infectious Disease Diagnostic and Research Center Andani Eka Putra revealed that the number of new covid-19 cases had significantly increased over the past week.
The rising number was just a ripple in the peak phase of the pandemic, Putra remarked while emphasizing the need to conduct tracking and tracing since more people contracting covid-19 are asymptomatic, but they potentially transmit the disease to others.
Coronavirus infections initially arose in the Chinese city of Wuhan at the end of 2019.
Since then, covid-19 has spread to over 215 countries and territories, including 34 provinces of Indonesia.
As of Thursday, some 1,038 people had tested positive for covid-19 of which 787 were discharged from local hospitals and 34 others succumbed to the deadly virus.
Currently, 95 residents are still hospitalized, while 122 others are undergoing quarantine, according to the West Sumatra provincial administration's official website. (antara)