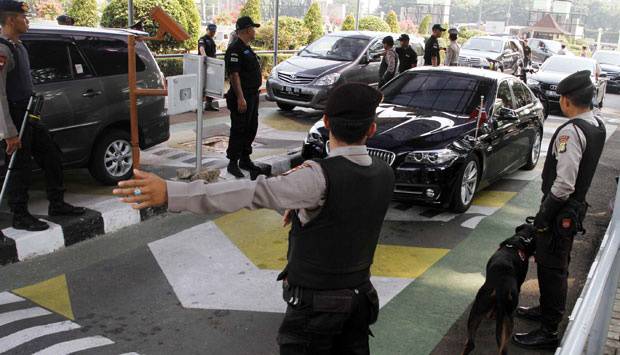 TEMPO.CO, Jakarta - The Indonesian Armed Forces (TNI) Commander, Marshal Hadi Tjahjanto announced today, October 17, as the start of the stringent security measures for President Jokowi's inauguration on Sunday.
"The security protocol has been made effective since today as numerous personnel had been stationed in each post, which involves 30,000 personnel in total," said Marshal Hadi Tjahjanto in Jakarta on Thursday, October 17.
The immediate security perimeter (ring 1) has been handed to the president's security staff, while the TNI will be responsible for the security within the second perimeter (ring 2). Meanwhile, the third perimeter (ring 3) has been tasked to a joint security force made up of personnel from the TNI and Indonesian National Police.
The security personnel is responsible for the security of the TNI Commander, the president, and the vice president's family members. Other guests included in the peak of the security's priority include foreign state guests, State Leaders, heads of governments, and the special entourage of foreign countries.
Highly guarded infrastructures include the House of Representatives (DPR) headquarters, People's Consultative Assembly (MPR) headquarters, Presidential Palace, urban economic hubs, and other vital objects.
The presidential and vice-presidential inauguration ceremony is slated to take place on Sunday, October 20, at the MPR headquarters at 14:30 Western Indonesia Time (WIB).
ANTARA