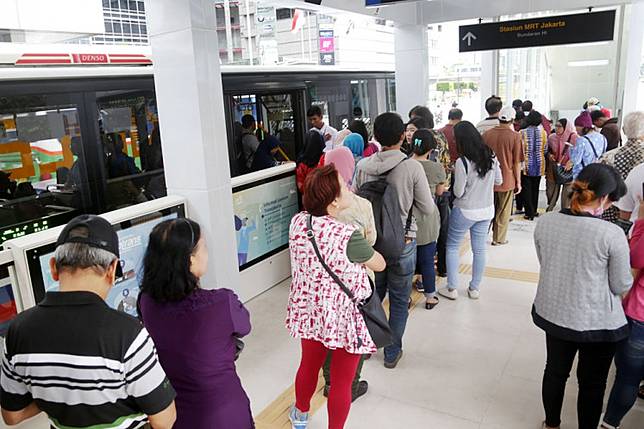 MRT Jakarta experienced another power disturbance on Wednesday morning but has taken steps to mitigate future disturbances by providing backup power generators.
All 11 stations were hit by a blackout at 5:10 a.m. on Wednesday before services commenced, however the stations were temporarily closed. According to an initial company investigation, the power outage was caused by a troubled electric current.
However, the flickering did not affect the electricity supply and services were able to commence normally.
MRT Jakarta corporate secretary M. Kamaluddin said the company was updating its standard operating procedures, especially on changing its electricity sources from PLN to MRT Jakarta's backup generators to ensure a seamless transition during power disturbances.
"Besides updating our SOP, we are also improving our operation and maintenance human resources to handle electricity supply hindrances, so we can speed up responses when dealing with operational issues," Kamaluddin said on Wednesday.
He said the company was also conducting audits on components that were sensitive to power disturbances, such as the automatic fare collection system.
"PT MRT Jakarta apologizes for the inconveniences caused by the electric supply disturbance this morning. We are committed to improving our services and passenger convenience to make sure similar incidents are handled faster," Kamaluddin said.
Passengers of the city's first subway line were stranded in train cars during a massive blackout on Aug. 4. They were later evacuated from the cars as power did not return for hours.