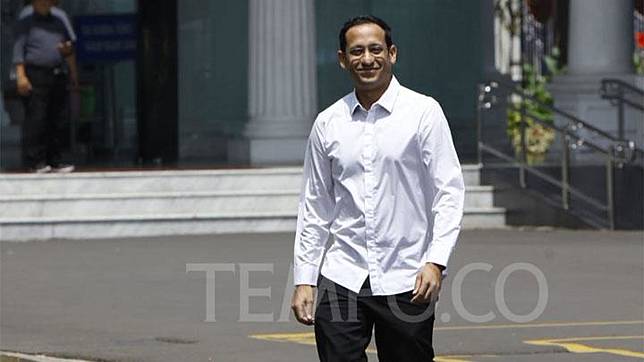 TEMPO.CO, Jakarta - Online-based motorcycle taxi or online ojek drivers under Garda Indonesia (Indonesian Guard) has rejected Gojek founder Nadiem Makarim's possibly joining the new cabinet of President Joko Widodo or Jokowi due to two reasons.
Garda head Igun Wicaksono highlighted the welfare of drivers that had not been fulfilled during Nadiem's term as the startup's boss.
"How can he with his competence bring Indonesians to prosperity if his own corporation cannot yet make its partners prosper," Igun told Tempo, Monday, Oct. 21.
According to Igun, the online-based transportation service firm was developing so far. However, it was the firm that often reaped the benefit, while the drivers were yet to prosper as their income was declining. One of the examples, he added, was their cut bonus.
Therefore, Garda urged President Jokowi to not see Gojek from the standpoint of its status as a decacorn. But, more than that, the President was asked to learn that there were drivers who were still depressed.
"Huge revenue for the corporate, but we are still unprosperous. We don't hope for big income, but it must be according to our work. So, we refuse [his becoming a minister]."
Igun said the other reason was that Nadiem would still gain profit from Gojek, albeit he had stepped down from his post as he was still the startup's owner.
"There will be massive movements throughout Indonesia as [a form] of rejection. Today and tomorrow [Oct. 22], we will consolidate with partners in regions because they also reject it," said Igun.
Today, Oct. 21, Nadiem visited the State Palace in Central Jakarta to meet President Jokowi. He said the President had asked him to become a minister in the new cabinet. Nadiem had accepted the offer despite still being in the dark of which post he would be assigned to.
Commenting on his position as Gojek's CEO, Nadiem Makarim asserted that he quit today. "I have stepped down from my position in Gojek and no longer have the authority as of today," he said.
LANI DIANA | AHMAD FAIZ