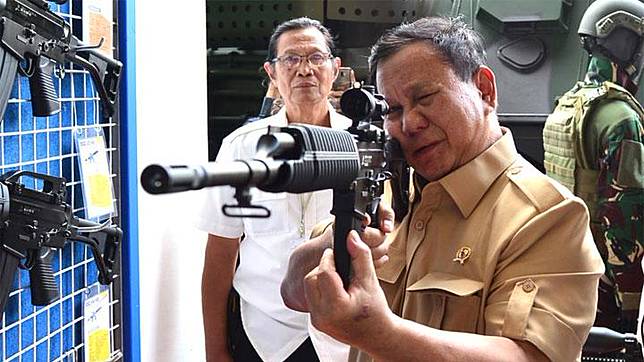 TEMPO.CO, Jakarta - President Joko "Jokowi" Widodo suggested Defense Minister Prabowo Subianto change the ongoing mindset in the procurement of the country's primary defense weapon systems or alutsista.
"Do not be oriented towards budget absorption, let alone projects. Stop that," said the President during a limited meeting at the Presidential Office, Jakarta, Friday, November 22,
The former Jakarta governor instructed the minister to be oriented towards strategic partnerships."To boost the nation's independence and competitiveness so that we have the abilities to produce our own alutsista, which is in partnerships," he said.
According to the President, Prabowo should ensure the transfer of technology in every procurement of alutsista, especially when it involves cooperation with other countries. "We have to make sure that our human resources in the defense industry are strengthened."
Additionally, he ordered the Ministry of Defense to design a precise roadmap regarding the development of the domestic industry of defense equipment. He also expected synergies between the ministry, SOEs, and private companies. "So we can reduce our dependence on imports of alutsista," he added.
Jokowi further said the procurement of defense weapon systems must also take into account and anticipate the rapid development of weapon technology. "Do not make procurement with obsolete technology, that's outdated and not suitable for future warfare patterns," he concluded.
AHMAD FAIZ IBNU SANI