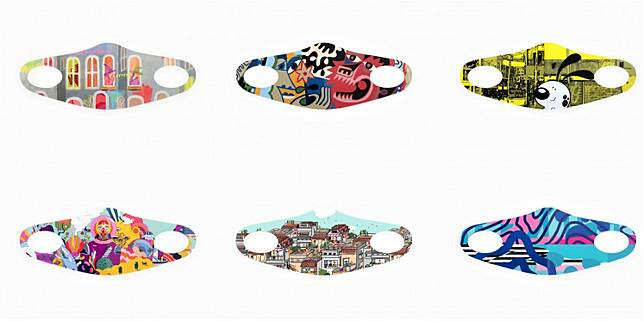 Like all things in fashion, cloth masks sold to the public have begun to slowly develop into an accessory – ranging from batik-patterned ones for a hint of culture, to prints reminiscent of designer labels to match your purse.
While there is an abundance of vendors you can purchase your mask of the day from, the movement Masker Untuk Indonesia (Mask for Indonesia), allows you to get a striking mask of your own while helping others at the same time.
Initiated by members of the Indonesian creative industry, Masker Untuk Indonesia produces non-medical, reusable cloth masks using printed scuba fabric.
For every purchase of the patterned masks, priced at Rp 39.900 (US$2.73) each, three generic masks will be donated to the public through their distribution partners.
Several major names in the Indonesian creative industry have collaborated with the movement, such as artists Darbotz and Stereoflow, as well as fashion brands Monstore and Imaji Studio. Currently, some 25 artists, including renowned singer Raisa, and nearly 20 brands have joined.
The masks themselves are produced through the online printing service Printerous.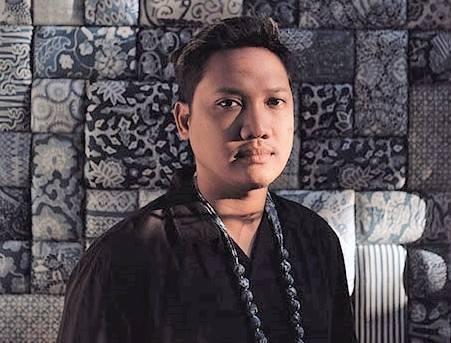 Personal touch: Artist and singer Rizqi Ranadireksa, popularly known as Abenk Alter, created an illustration of two figures, symbolizing the idea of making peace with frightening things. (Courtesy of Masker Untuk Indonesia/-)
Artist and singer Rizqi Ranadireksa, popularly known as Abenk Alter, told The Jakarta Post he became involved in the movement through his friends, who were involved as the initiators.
He was contacted and informed that his name was on the initial list of collaborators in the project.
"The process was rather brief and fast. The four of us, including [artists] Darbotz, Ardneks and Sanchia Hamidjaja, were briefed in a digital meeting, where we were given an explanation of the movement's concept," said the former vocalist of Soulvibe.
For the masks, Abenk created a new illustration of two figures, one coded to be menacing and the other smiling while holding a flower.
"Visually, the concept was in how we can make peace with something that is contextually frightening, related to objects or situations," he says.
Meanwhile, illustrator Diela Maharanie told the Post she was invited to join the collaboration by a friend, though she had already heard of and been interested in the campaign.
Diela's design, a vibrant illustration of a woman in a spacesuit, is actually an artwork from 2017 that she decided to utilize for the masks.
"This is one of my favorite works. There's no special meaning behind this illustration, as I usually let people come up with their own meanings about the piece," she said.
Through the collaboration, both artists wish the movement could help more people in need in a time of crisis.
Abenk also expressed hope that, through the movement, he could contribute to getting the public to realize the importance of wearing cloth masks for healthy people.
"The initiative started alongside the [government's] decision to enforce large-scale social restrictions [PSBB], so it's the right moment to make healthy people wear masks when going outside their houses," he says.
"Seeing the response so far, I think we've managed to contribute, no matter how little, to making cloth masks 'cool' and worthy of being an important piece of our daily lives, especially in this pandemic."
According to the Masker Untuk Indonesia's website, nearly 161,554 masks have been sold as of July 2, and 486,752 masks have been donated.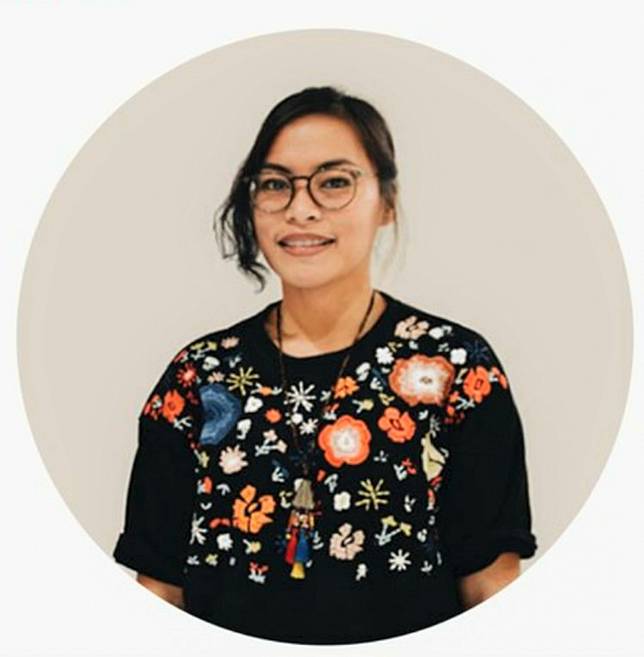 Cosmic: Illustrator Diela Maharanie has joined the collaborative effort, creating a design based on her favorite artwork. (Courtesy of Masker Untuk Indonesia/-)
The pandemic has affected artists themselves, but Diela said that was not a reason to stop creating.
"Situations like this will definitely make us feel anxious and afraid of the uncertainty, but maybe with art we can at least turn those emotions around, so that our minds and hearts can feel calmer," she says.
Artistic endeavors like drawing and coloring, Diela said, had become an activity for people of all ages to pass the time, while many artists had shared illustrations to help in the situation as best they can.
Abenk sees two roles for the arts, the first being in a personal context.
"Many of us maybe have experienced a mental imbalance in this time of uncertainty, and art – both in a literal sense and figuratively – can become a medium that helps restore our awareness of ourselves, be it music, literature, visuals or something else," he said.
"The second thing, which is no less important, is the role of art in activism related to a movement, in a collective context, or expressing something related to the social, economic and political condition." (ste)