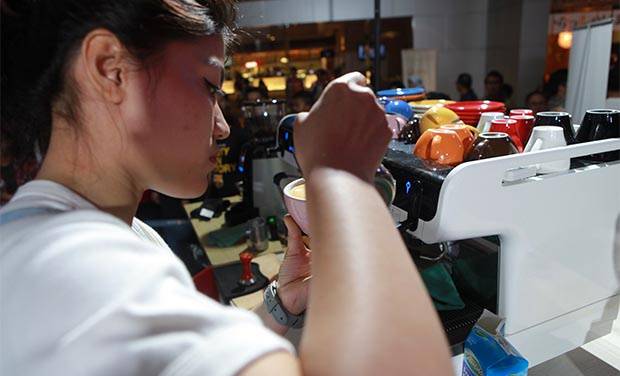 TEMPO.CO, Jakarta -There is currently a trend among urban youths in Indonesia's major cities that involves consuming ready-to-go iced cappuccino from a plethora of local and international brands.
This is often a staple among groups of people planning to spend a casual gathering.
However, one must remember to use the right ingredients if plans to recreate a cup at home arises. Especially for the basic ingredients consisting of milk, coffee espresso, and sweetener.
A barista Tempo met at the Nespresso Barista Creations event, Febi Amelia, reminds us that not all types of milk are best used to recreate your homemade chilled cappuccino.
"There are many types of milk. There's low fat, almond, condensed milk, full cream, skimmed milk, and so on. But not all of them are best coupled with coffee," said Febi at the event on October 17, 2019.
So, what is the best type of milk to use as a mix in a cup of cappuccino? According to Febi, full cream milk is best used for it as it contains protein and enough fat to create the ideal texture for a cappuccino.
"It makes it more creamy," says Febi.
Full cream milk is also believed to create a balanced cup of cappuccino as the milk plays the role to reduce the thick bitter taste from dark roasted coffee beans. Febi also suggested the use of pre-chilled full cream milk.
"Normally above 68 degrees, celsius milk will taste different. This changes the protein structure that affects the final result of the [cappuccino]," said Febi.
SARAH ERVINA DARA SIYAHAILATUA