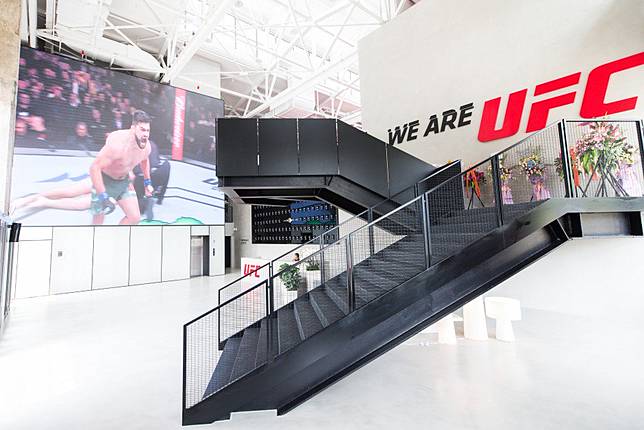 Dana White and an array of Chinese stars helped the UFC open the doors to its shiny new Performance Institute Shanghai on Thursday, a facility they all hope will not only raise the level of local fighters but of the sport itself across the Asia-Pacific region.
UFC boss White believes the facility, rumoured to have cost around US$13 million, could help unearth a Chinese UFC champion.
"As a promoter that is one of the things you dream about," White said. "And this is the place the can make the difference. If someone becomes a champion the entire group of people will follow.
"We're waiting for that from this country and I don't think anyone here can wrap their heads around how big that would be."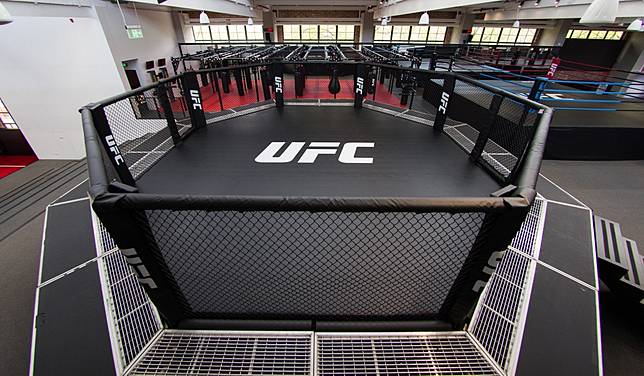 That first Chinese champion could be strawweight Zhang "Magnum" Weili (19-1), who is using the facility as she prepares for her title showdown against Brazilian champion Jessica Andrade (20-6) in Shenzhen on August 31. It will be the first time a Chinese fighter has been given a shot at a UFC belt " and the new facilities may well add an edge to the Zhang fight game.
That fight was widely rumoured before Thursday, but the UFC used the PI opening to confirm it as fact.
Eyebrows had been raised about world number six Zhang jumping the queue, so to speak, in getting a title shot.
White was unconcerned on Thursday, and open about his reasons for setting up the fight.
"Does (the fight) fall into place with the opening of the PI? Yes it does," said. "It was fate. Right fight, right place, right time. This was the fight to make."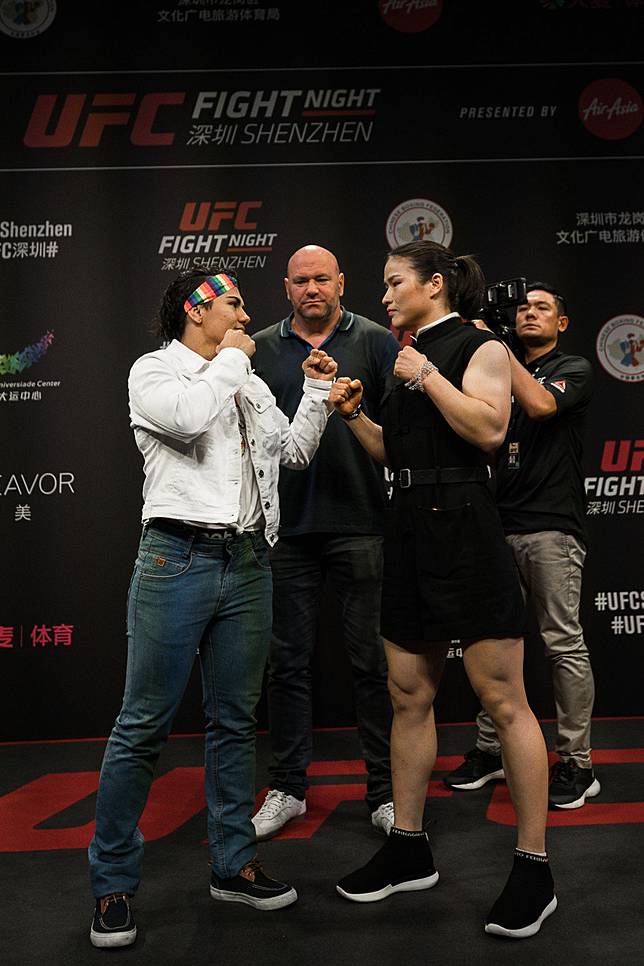 The Shanghai facility " all 93,000 square foot of hi-tech training and recovery trickery " apparently and importantly has the support of the Chinese government, with reports that no less a man than Gou Zhongwen, State General Administration of Sport supremo, was given a private tour before Thursday's official opening. He left impressed.
"The tour was for (Guo) and the heads of Olympic, wrestling, judo, boxing," UFC's vice-president of Asia-Pacific Kevin Chang confirmed to the Post.
"We've been talking to them for a while now. We're not an open facility, there's a finite amount of resources because we want to make sure every athlete gets the full sweep of the facilities. We have our own mixed martial artists but we have room for some elite training as well."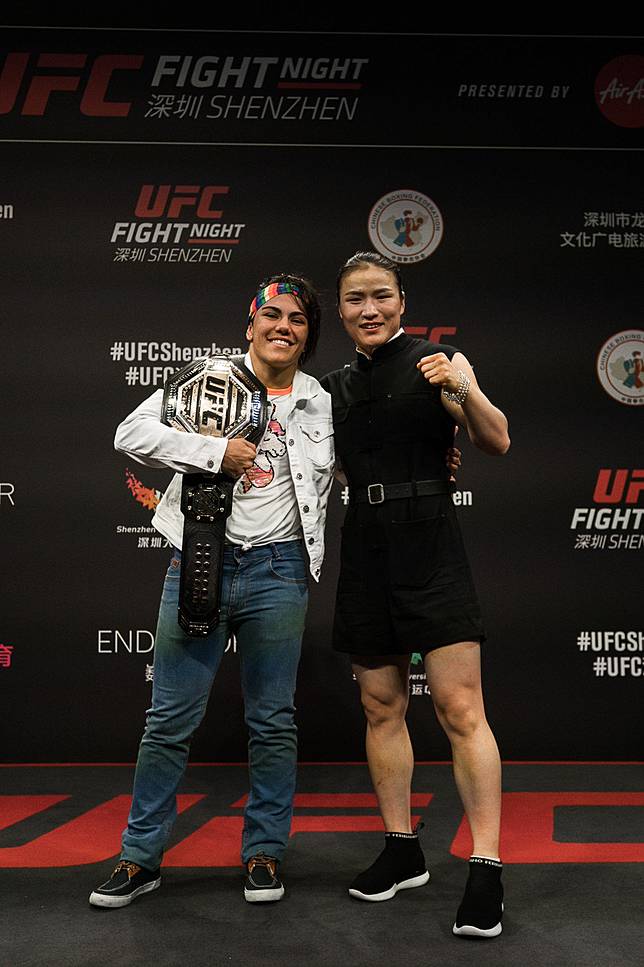 While the Shanghai facility initially targets the UFC's growing band of Chinese athletes, who were out in force for the opening, the hope is the expertise on offer will lure fighters from across the region " as well as those on the books of the Chinese central sports complex.
Previously the Chinese national women's rowing team have made use of the UFC Performance Institute in Las Vegas, and word is part of the deal made here was that the Shanghai facility would be available to China's national stars.
"We're not taking over coaching but we can become the sports structure with our sports science and hopefully we'll see that develop," Chang said. "We want to be bigger than mixed martial arts, we want to be an elite performance venue."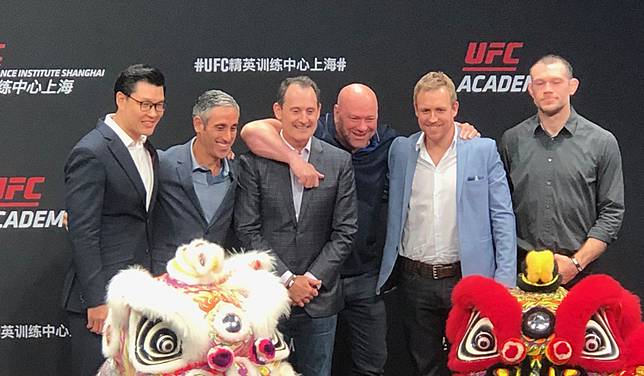 To that end Australian Football League (AFL) clubs Adelaide and St Kilda have already used the complex, before their game in Shanghai earlier this month. "They all said they wanted to come back," Chang said. "There's no real facilities like this in the region."
A tour around the PI showed cutting-edge tech everywhere, with cryotherapy chambers that use the cold to help athletes heal and recover, a workout room that cost in excess of US$700,000, indoor altitude training machines that can also fill with oxygen so that injured athletes can literally run on air. Almost.
Diets are also taken care of and Chinese tastes are being addressed.
"Things are new and we are tying things together, and there are significant cultural nutrition challenges," said Clint Wattenberg, director of nutrition at the PI. "We have athletes coming from very different food cultures and we are trying to merge those cultures together. So much community and culture is around food so we want to engage with them and make them feel at home while also moving further along that performance programme."
Others seen testing the equipment included popular welterweight Li "The Leech" Jingliang (16-5) " who confirmed he is also on the Shenzhen card " and another rising strawweight star in Yan "Fury" Xiaonan (11-1, one no contest). Yan came fresh from her first victory on foreign soil, a unanimous decision over American Angela "Overkill" Hill (9-7) in Chicago at the start of the month, a win that took her run in the UFC to 4-0.
"This will make us stronger and help teach us to do things right," said Li, who looks to have fully dusted off the back injury that forced him out of a bout on the UFC Fight Night 150 card in April.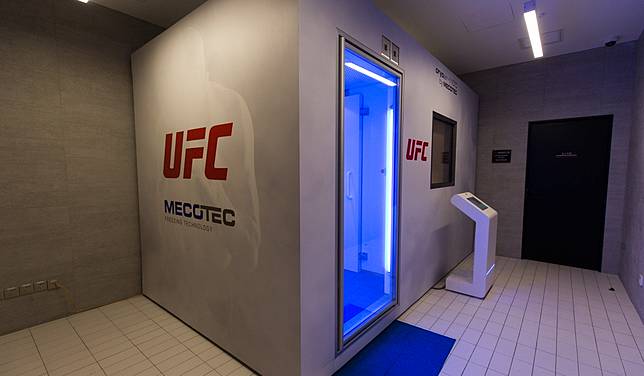 The UFC plans to bring fighters into the PI on training scholarships, and earlier this week held its first official invite-only combine at the complex.
Around 50 hopefuls from China and beyond were put through two days of "skill-based evaluations, profiling exams, and physical performance tests", according to the UFC. Among those to impress enough to grab a six-month training scholarship was Hong Kong's Ramona Pascual (3-2)
"For fighters in Asia struggling a bit, this is the kind of opportunity that could lead to big things," she said.
Copyright (c) 2019. South China Morning Post Publishers Ltd. All rights reserved.