Young people in Hong Kong are unhappy about the amount of control they have over life, their family's financial situation, and confidence about the future while living in both public and private housing, a new study has found, although those in the latter group are comparatively happier.
A survey by Baptist University also rated North district as the happiest of the city's 18 districts, with Sham Shui Po the unhappiest.
Researchers questioned 1,851 young adults aged between 17 and 23, and identified key factors associated with happiness in youngsters.
"We found that housing made a difference in terms of subjective well-being," said Professor Adrian Bailey, dean of the university's faculty of social sciences who led the study.
"Policy can't be one size fits all. (You) got to look at the type of housing situation that the youth are in."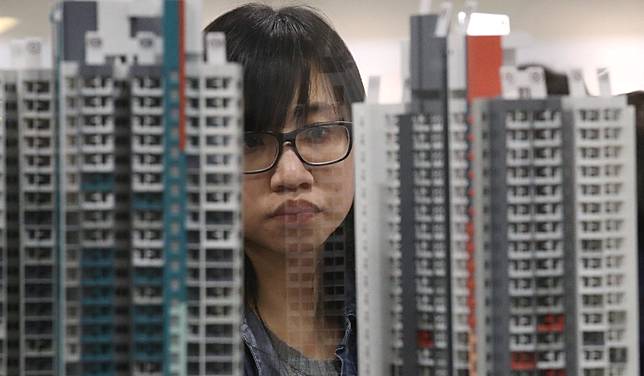 The study was part of a larger research initiative launched by the university to understand factors affecting multiple health dimensions in teenagers and young adults. The research team said the age group was chosen as it is the stage when young adults go through transition, hope to have higher levels of independence and begin experiencing upwards mobility.
The findings come as the city has undergone six months of anti-government protests in which most of the demonstrators have been younger members of society. The administration has also highlighted housing shortage as one of the underlying issues of social unrest, and is struggling to satisfy the housing demands by boosting the number of public rental flats and cheaper subsidised flats.
According to the university's findings, the happiness index for young adults staying in public housing was 50 out of 100, while the score was 57 for those in non-public housing, which covers private flats, subsidised flats and subdivided flats.
Factors such as degree of control over life, satisfaction with their family's financial situation, and confidence about the future were linked to happiness of those in public flats. These young people also have a lower level of trust towards neighbours and a lower sense of control over life, compared to those in non-public ones, the research team found.
"Folks living in public housing didn't have that beneficial social capital resource," Bailey said. "Therefore they felt more uncertainty, more social precarity."
On the other hand, among youth who were staying in non-public flats, those from families which were homeowners were found to be less happy.
Bailey said that could be down to the financial pressure young people saw their parents were facing after buying a flat.
Apart from similar factors affecting the happiness of youth in non-public flats, the sense of belonging to Hong Kong and living with a single parent also affected the satisfaction of those living in private flats.
Angel Lai Hor-yan, a research assistant professor from the university's department of social work, said there were more factors affecting their happiness as there were a wide range of people living in different types of private flats.
She highlighted that some youngsters, whom the research team interviewed, had said they did not feel hopeful about Hong Kong. They were also frustrated by a lack of political participation.
"Listening is very important, and I would say the government could have done a better job in listening," Lai said, adding that the scale of such work by officials was too small to be effective.
Bailey said further studies would be necessary to look at how these factors played into the level of happiness among young people. Yet, the study findings shed light on how government should tailor policies for youngsters from different housing backgrounds.
"When you (build public housing), make sure you do it in a way that the youth living there can build social capital locally," Bailey said. "Poverty matters … but it is not the only thing. It's how you feel about where you live, do you trust people in the area."
Jack Ng Kwan-tai, a 22-year-old desserts cafe owner who lived in a public housing estate in Tuen Mun with his mother, said the environment he stayed in did not affect much of his happiness. It was his lack of confidence in the city's future that upset him more.
"Now there are lots of uncertainties as Hong Kong is so unstable now. I seldom mention the word 'happy' now, and I feel more worried instead," Ng said.
Ng was not able to pursue his interest in dance because of financial constraints, said it remained a regret in his life and still affected his level of happiness.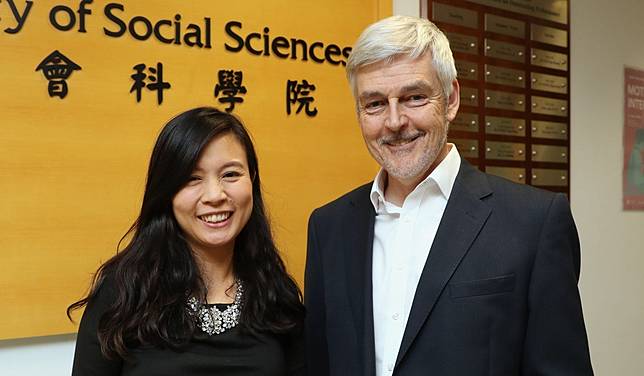 Architect Ivan Ho Man-yiu agreed that housing design could affect a person's well-being, and thus principles such as light, ventilation and hygiene should be taken into consideration.
He said nano flats, which have been more common in Hong Kong's private property market in recent years, could be a "ticking bomb" that posed a huge social impact.
"Try to imagine a young couple who stay there - basically they don't have any privacy and space. They don't have a chance to take a breath," he said.
Naomi Ho Sze-wai, organiser of Youth Policy Advocators, said the city's youth policy was a failure.
"The government seems to be unable to alleviate youth's pressure, regardless big social issues like housing problems or small issues like returning study loans … Much of the funding goes to sponsoring studies or exchanges in Greater Bay Area," she said, referring to many university graduates in the city earning very little but still unable to return their study loans.
"Whereas politically, the youth are asking for more participation and responses towards the five demands, but still, nothing happens."
Aiming at understanding the youth better, the Youth Development Commission - a government-appointed platform - had carried out a half-year public engagement, including holding a total of 101 focus group meetings in 2017.
The report concluded home ownership, as well as many other factors, was one of the concerns of the youth.
A dditional reporting by Lilian Cheng
Copyright (c) 2019. South China Morning Post Publishers Ltd. All rights reserved.