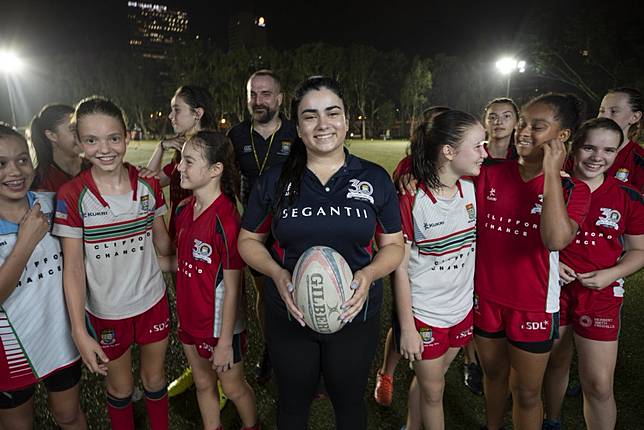 Tanya Dhar has a message for young girls who aren't sure if they can play rugby or not.
"You can be feminine and you can still smash people on the pitch," said the 19-year-old Hong Kong 15s national programme team member who plays her club rugby for Valley in the Premiership division.
"I'm still quite girly, I like doing all the girly stuff, I like to get my nails done and I have long hair so I get it braided. That's just me personally, I like the feminine side of stuff, and there are a lot of girls who don't, and that's okay too."
Dhar, who coaches under 14 girls through Sandy Bay's youth programme, is also a student at City University in Kowloon Tong studying economics. She said growing up in the South Horizons area - her parents immigrated from India six months before her birth with her older brother - there was definitely a stigma when it came to girls playing rough and tumble sports like rugby.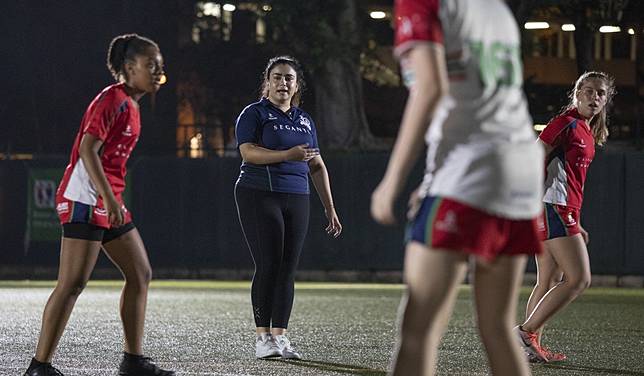 Dhar first picked up a ball at the age of four. She noticed a lot of girls like her started out young, but that they dropped out at a much higher rate than the boys for a number of reasons, one of them being culturally related.
"I think it's just letting girls know they don't have to be this tough, angry person to play rugby. You can just be yourself."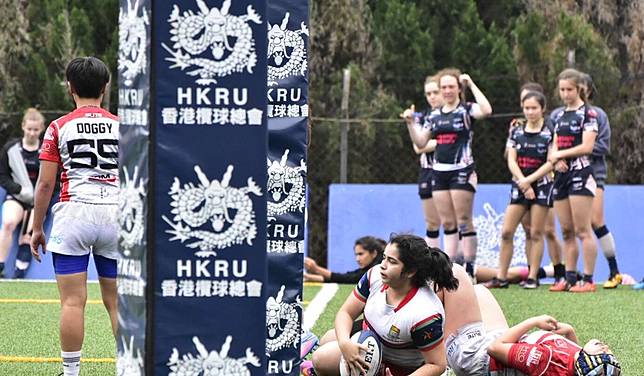 Dhar is part of a larger movement starting to hit many marquee sports around the world - reinforcing the idea that women can retain their femininity and still be tough sports stars. World Rugby has rolled out its "Try and Stop Us" campaign to help bolster the women's game around the world, while the US national team held the international spotlight the Fifa Women's World Cup this summer in France.
Dhar said she's seen changes in the past few years, but acknowledges there is still a way to go.
"I see so many boys walking around in a Messi jersey but I've yet to see a female football player's jersey in a store. It's just not there yet, so there is work to be done."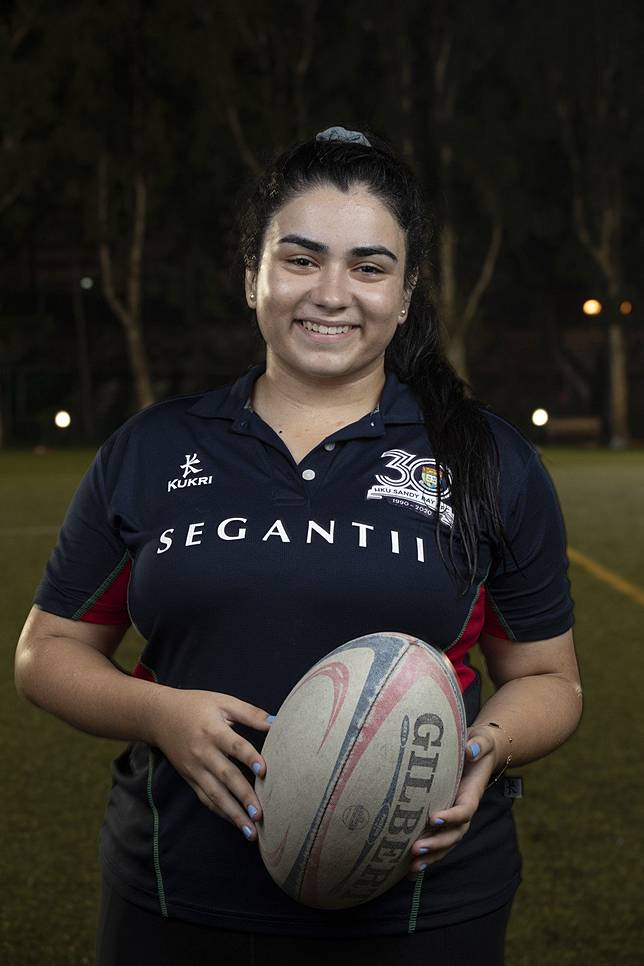 A Women's Sports Foundation study in the the US found that, by the age of 14, girls are dropping out of sports at two times the rate as boys and that "social stigma" plays a massive part in many of their decisions. This is compounded by lack of organised teams, proper funding and adequate coaching. Dhar, who has her coaching certificate and looks after a squad of girls at Sandy Bay, said it's key for them to see role models of both sexes at such a young and impressionable age.
"It's important to see people like you," said Dhar, who usually slots in as a prop, hooker or a No 8 on the pitch. "All the coaches I had growing up were male and I loved them and they were amazing, but as much as it was amazing it's always nice to see somebody like you just to show that you can do it. And that's important to get that into them when they are young so they have someone to look up to."
Carl Watson, who acts as the head coach from the parents side, works with Dhar as the technical lead coach for the team along with pro player coach Mark Prior. He said having Dhar there gives the girls a figure they can personally identify with.
"I learned pretty early on, like a month into coaching, that you have to be confident. I've always been a bit of a nervous person, but if you feel unsure or show the slightest bit of uncertainty, people are going to jump all over that. So you have to be confident."Tanya Dhar, 19-year-old rugby player
"First and foremost she is a huge positive role model for the girls, they call her 'Mama T'," said Watson, adding Dhar recently won the Hong Kong Rugby Union's Girls Rugby Coach of the Year Award. "Her impact on the girls is priceless in terms of her confident but accessible style - she is an ever present and never lets the girls down at training and at matches. They idolise her in many ways."
Watson also commended Dhar's confidence in navigating what is traditionally a male-dominated coaching world which can see a lot of unwanted sideline coaching from parents. Dhar said she admits it was a bit nerve wracking during her first session, however now leading the girls has become second nature.
"The first couple sessions I was nervous and had a bit of a shaky voice, but the girls were lovely and the parents were sweet and supportive, I can't imagine its easy to trust someone three years older than your daughter to coach her."
A post shared by Hong Kong Rugby (@hkrugby) on Sep 22, 2019 at 9:06pm PDT
As the Rugby World Cup heads towards its final in a few weeks in Japan showcasing the game's remarkable growth in Asia, World Rugby has noted that the female side of the game has also hit a new high. There are an estimated 2.7 million female players around the planet, which is a 28 per cent increase since 2017. Women now make up more than a quarter of the global playing population and close to 40 per cent of the game's overall fan base, which is estimated at 400 million people.
Dhar said rugby, and coaching in particular, has equipped her with a key life skill that translates to many areas off the pitch.
"I learned pretty early on, like a month into coaching, that you have to be confident. I've always been a bit of a nervous person, but if you feel unsure or show the slightest bit of uncertainty, people are going to jump all over that. So you have to be confident."
Copyright (c) 2019. South China Morning Post Publishers Ltd. All rights reserved.