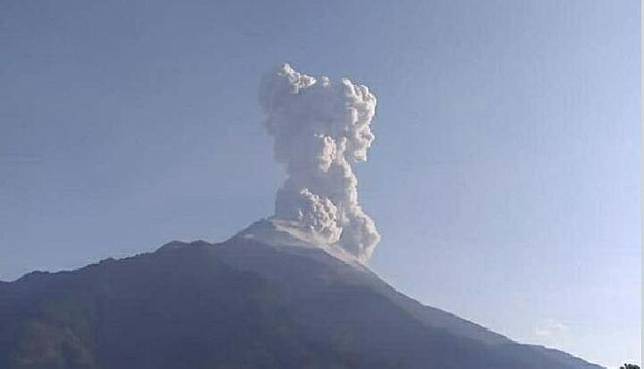 TEMPO.CO, Jakarta -Mount Merapi erupted on Monday, October 14, at 16:31 Western Indonesia Time (WIB), spewing a column of hot clouds measuring approximately 3,000 meters in height. The eruption caused a slight rain of ash in the mountain's surrounding areas.
The eruption was witnessed by one of Mount Merapi's monitoring team, Lasiman Pecut, today. He said winds this afternoon had blown to the southwest of the mountain.
Prior to the eruption, the active mountain that stands 2.9 kilometers above sea level was pronounced at Alert Level II, which had lasted for more than one year, since May 21, 2018.
The official recommended dangerous-zone is within three kilometers from the mountain's crater. People outside of this radius are pronounced safe to resume their activities.
Mount Merapi's eruption was also officially announced by theResearch and Technological Development for Geological Disaster Agency (BPPTKG) via its official Twitter account.
MUH SYAIFULLAH (CONTRIBUTOR)