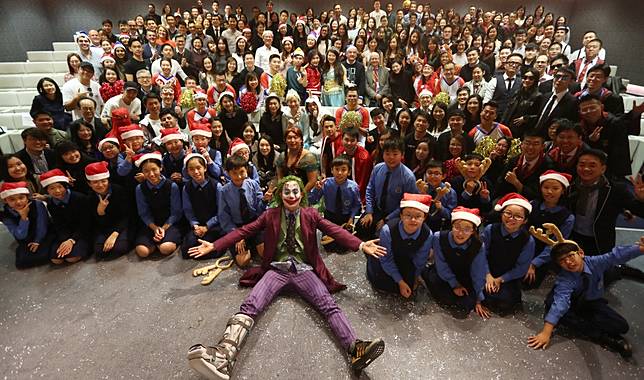 There's nothing quite like a rendition of joyful Christmas carols and high-energy dance moves to get everyone into the festive spirit.
On December 6, applause and cheers filled the office of UBS in Central as dozens of bankers from the financial services firm celebrated the holiday season together with pupils.
The company's staff, many in fancy dress, split into groups and took to the stage to boogie away the afternoon, after 20 young beneficiaries of the charity ChickenSoup Foundation's services warmed up the show by singing "Jingle Bells" and "Santa Claus Is Coming To Town".
Amy Lo Choi-wan, co-head Wealth Management Asia Pacific, UBS Global Wealth Management and chief executive UBS Hong Kong, said the party was part of the firm's initiative to engage with the community.
"During this Christmas season, while we are celebrating, we want to make sure we reach out to the needy in society," she said.
She commended many of her colleagues for dedicating their skills and time to helping various good causes.
The firm, which had been supporting Operation Santa Claus, the annual charity campaign jointly organised by the South China Morning Post and public broadcaster RTHK, looked forward to continuing the partnership to help people in need, she said.
Rob Stewart, head of corporate communications Asia-Pacific at UBS, noted their fundraising drive had recorded a strong performance this year despite Hong Kong's challenging economic environment.
"People are happy to give back to the community," he said.
Day out with shoe designer Jimmy Choo in Kuala Lumpur among prizes in Kowloon Shangri-La's Operation Santa Claus draw
In addition to a party, the company's staff hosted a fun session for 40 ethnic minority children and played games with them on that day.
UBS group managing director David Chin said his team was delighted at the opportunity to spend some quality time with the youngsters.
"I think it's good for our colleagues to get to know the children from the community," he said.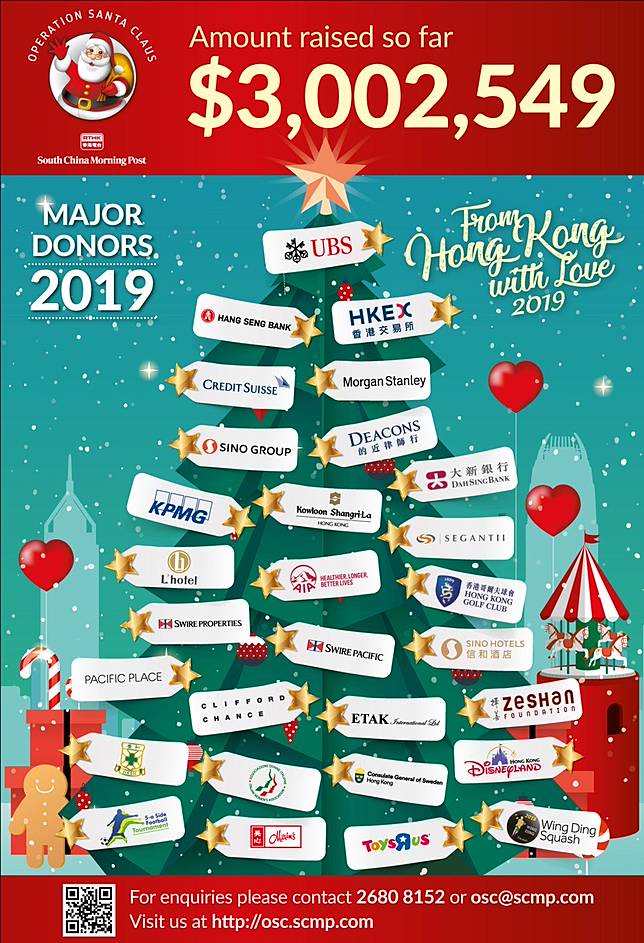 Copyright (c) 2019. South China Morning Post Publishers Ltd. All rights reserved.