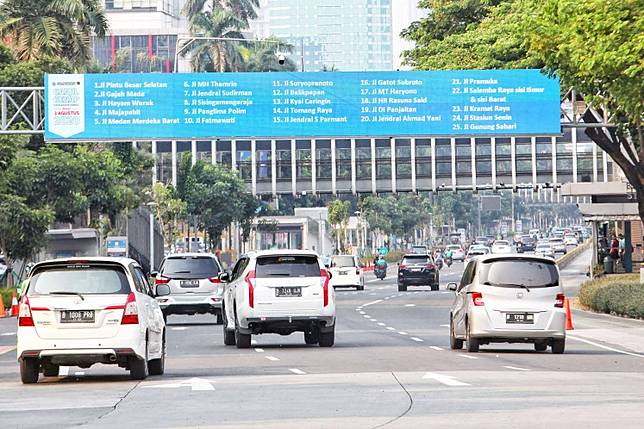 The Jakarta Police is to reinstate the odd-even traffic policy on Aug. 10, following a two-day extension to the trial period that was originally scheduled to end on Wednesday.
"Our initial plan was to end the trial period on Wednesday and start ticketing violators on Thursday. However, considering that there are still many violations, we decided to extend the trial period until tomorrow," Jakarta Police traffic law enforcement head Sr. Adj. Comr. Fahri Siregar said on Thursday as reported by kompas.com.
He expressed hope that extending the trial period would give officers extra time to make the public aware about the policy and its enforcement measures.
"Starting today [Thursday], we will educate the residents more intensely about the policy, so we can [start] enforce ticketing on Monday," Fahri said.
From Aug. 10, the odd-even policy will be reinstated on 25 roads from 6 a.m. to 10 a.m. and from 4 p.m. to 9 p.m.
The odd-even policy restricts travel on certain roads, allowing entry to cars with odd-numbered license plates on odd-numbered dates only, and vice versa. Jakarta lifted the policy in the early days of the COVID-19 outbreak in March, before the large-scale social restrictions (PSBB) was implemented in April to ban all but essential travel.
In an earlier announcement on July 31, the Jakarta administration said it was reinstating the odd-even traffic policy on Aug. 3 in a bid to restrict unnecessary travel by private car amid the continuing rise in COVID-19 cases.
Jakarta Transportation Agency head Syafrin Liputo said last Friday that the administration had decided to reinstate the policy as traffic had increased following the city's gradual transition from the PSBB.
"From our analysis, the traffic volume in some parts of the capital has increased beyond normal [levels] before the pandemic," Syafrin had said at the time. (nal)