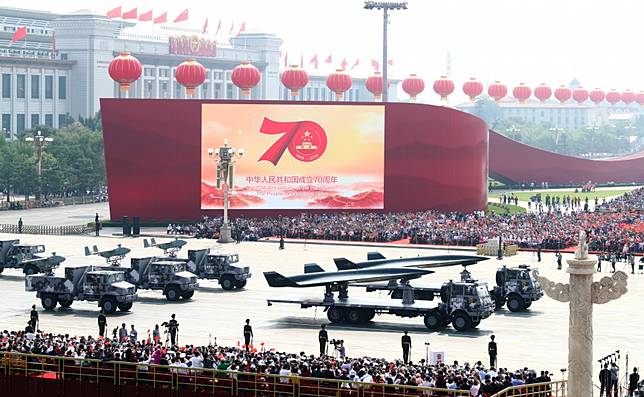 The development and application of artificial intelligence for military use is making armed conflict more likely and widening the technological gap between nations, according to delegates to a regional security forum in Beijing.
China, Russia, the United States and others are competing to harness AI in all areas of the military, including intelligence analysis, decision making, vehicle autonomy, logistics and weaponry.
Yao Yunzhu, a retired major general and director of the Centre on China-America Defence Relations at the People Liberation Army's Academy of Military Science, said that while some aspects of AI technology might reduce the possibility of human casualties in combat, it was also making conflicts more likely.
"AI can be applied to warfare in many different ways, like improving a weapon's precision or speeding up the decision-making process," she said at the Xiangshan Forum in Beijing.
"If robots or machines replace human beings in combat it might make it more acceptable as it can prevent human casualties, but in the same way it also makes war easier."
Lora Lannan Saalman, a senior fellow from EastWest Institute's Global Cooperation in Cyberspace programme, echoed Yao's concerns, saying the race to develop AI, especially for weapons, could destabilise the global order.
"When aided by AI, drones and missiles can easily penetrate existing defence systems, which in return could trigger both conventional and unconventional arms races," she said.
"In such a situation, miscalculation and misunderstanding between countries is bound to rise."
The concerns come after drones were used last month to attack the world's largest oil processing facility in Saudi Arabia and an oilfield operated by Saudi Aramco.
Chen Dingding, an international relations expert at Jinan University, said that the rush to develop AI was widening the technological gap between powerful nations and the rest of the world.
"Most small countries can't afford to research and develop things like undersea drones, so they are only feasible for large countries," he said.
The rapid pace of these technological advances was eroding trust between countries, Shen Jianna, a researcher from the PLA's Academy of Military Science.
In such a competitive environment, the world's major military powers needed to exercise restraint, experts said.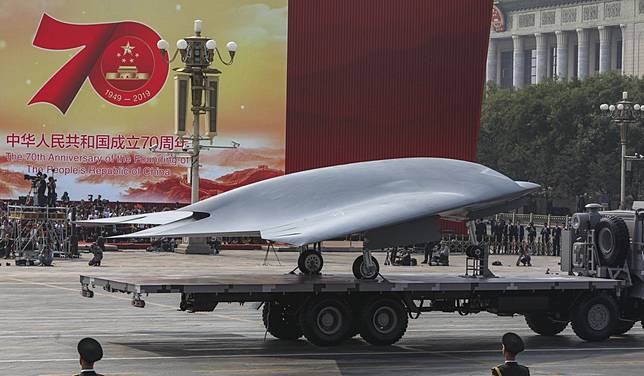 Senior Colonel Zhang Chi from the PLA - China's military - said that all major nations, but especially the United States and China, had to think beyond making technological advances and consider how they might also be applied.
"They should take the lead not only in developing such technology but make sure it is also beneficial for mankind and does not start a tech war," he said.
Senior Colonel Zhao Xiaozhuo, who is also a senior fellow at the PLA Academy of Military Science, said the world had yet to realise the negative effects of AI powered weapons.
"AI is closely associated with our daily lives and it's easy for us to neglect its potential harm," he said. "The international community needs some time to better understand AI's impact on military clashes and international law."
The global community should consider establishing rules on the application of AI, Zhao said.
Yao said that there should be some areas that are "off limits" to artificial intelligence.
"For example, AI should not be part of the decision-making process for using weapons of mass destruction."
China has already established two research organisations focused on AI and unmanned systems, and has teams of specialist engineers working on development programmes.
Military newspaper PLA Daily has published many reports about possible future warfare scenarios, where smart weapons engage in "intelligent" wars simultaneously on land and at sea, in the sky and in cyberspace.
Last year the newspaper reported on a new type of drone, swarms of which could be operated by a remote "brain" capable of detecting enemy targets and ordering attacks.
Copyright (c) 2019. South China Morning Post Publishers Ltd. All rights reserved.