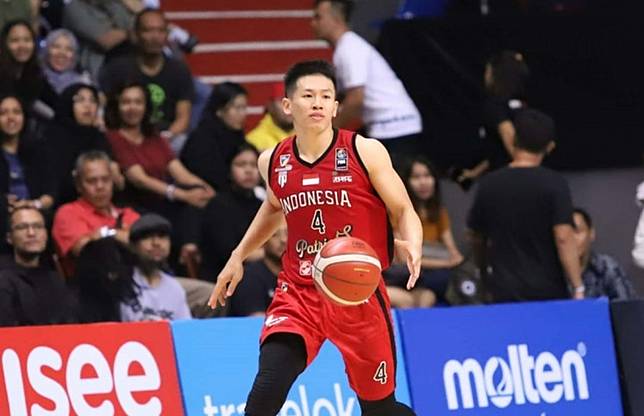 The Indonesian Basketball Association (Perbasi) and the national team have allowed Abraham Damar Grahita to return to the national squad, which is set to go up against the Philippines in a qualifier in Jakarta on Sunday.
The national team announced Friday that Abraham had been suspended for his behavior during a post-match press conference.
Indonesia lost 109-76 to South Korea on Thursday in its first game of the qualifiers at Mahaka Arena in Kelapa Gading, North Jakarta.
Read also: Attitude costs Indonesian basketball player place on team roster in World Cup qualifiers
During the presser, Abraham, who was a top player in the game, scoring 25 points and completing four assists, made a face while coach Rajko Toroman spoke -- a gesture that was deemed imprudent by the national team.
In the latest update, however, Perbasi and the national team have reportedly found a solution. 
In a statement released on Saturday night, Perbasi said Abraham had committed an ethics violation and would be on probation until December.  He will also be obligated to conduct monthly social work during the probation period.
Nevertheless, Abraham is allowed to remain on the roster. 
Perbasi is to review the decision if Abraham repeats a similar violation during the probation period.
According to the release, Perbasi held a press conference on Saturday evening to clear the matter. Abraham attended the event.
"I apologize to Perbasi, the national team, coach, manager,  members of the squad and all basketball fans for a bad decision I made during the press conference after playing against South Korea.
"I really regret it," said Abraham.
Meanwhile, Perbasi chief Danny Kosasih said he hoped the incident would not hamper Indonesia's long-term preparations for the World Cup.
"Now, let's put our focus back on making Indonesia proud" he added. (nkn)