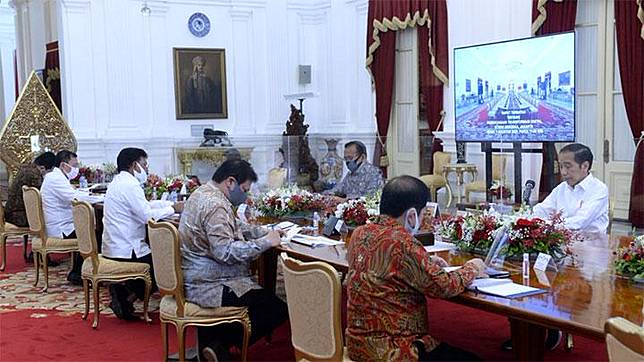 TEMPO.CO, Jakarta -University of Indonesia epidemiologist, Pandu Riono, reacted to President Jokowi's instruction for stricter field-application of COVID-19 health protocols and argued that it would not effectively suppress the number of cases.
"It would not be effective as the people are being forgotten," said the epidemiologist to Tempo on Thursday, August 6.
Pandu viewed that the president's instruction (Inpres) annuls the public participation aspect in monitoring the implementation of health protocols even though that aspect is crucial in creating collective public obedience, which Pandu deems "a fatal mistake."
"The people factor is being forgotten in the response towards the pandemic. This is a fatal mistake," said Pandu, asserting that obedience can only be achieved through conscious awareness from the public.
Pandu Riono believed that President Jokowi's latest Inpres came across as the government's easiest way out to solve an issue and "is not the right path to take and can have major implications."
Previously reported, President Jokowi instructed the Indonesian Military (TNI) Commander and National Police Chief to mobilize personnel to intensify patrols over the implementation of health protocols in the community.
This was stipulated in Presidential Instruction No. 6 of 2020 concerning the discipline and law enforcement of the health protocols in an effort to prevent and control COVID-19 signed on August 4, 2020.
Read more:
Jokowi Orders TNI, Police to Step Up Patrol over Health Protocols
FRISKI RIANA