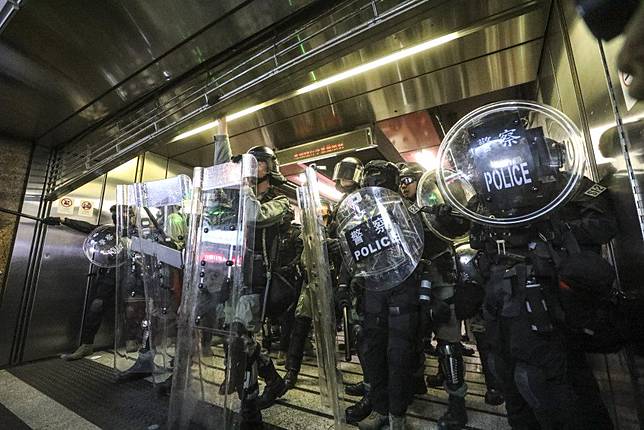 More than 500 doctors came out in support of police over their handling of Hong Kong protests and pleaded with society not to glorify violence in an open letter published on Monday.
Revealing the division within the city's medical profession, it came less than a week after about 1,000 health care staff condemned what they called police's excessive use of force and demanded the government met all five demands from protesters.
Hong Kong has emerged from its 15th straight weekend of demonstrations against the government and the now-withdrawn extradition bill, bringing violence and chaos again to the streets of Hong Kong.
The latest open letter " called "Hong Kong's law and order hangs in the balance. We must break silence" "was published on the front page of local newspapers Ming Pao and Hong Kong Economic Journal on Monday.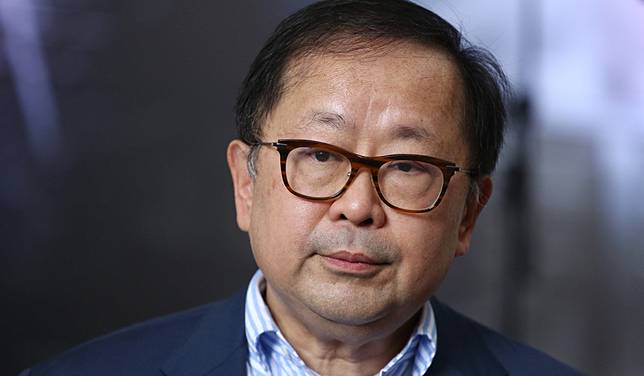 Among the signatories was Dr Donald Li Kwok-tung, a Hong Kong member to China's top political advisory body, Chinese People's Political Consultative Conference, and a family medicine specialist in private practice.
He was joined by Dr Dennis Lam Shun-chiu, a Hong Kong deputy to the country's top legislature the National People's Congress and the city's richest ophthalmologist; and leading Hong Kong liver expert Professor Lo Chung-mau, head of the University of Hong Kong-Shenzhen Hospital.
The letter said they were aggrieved at the ongoing social unrest and added those in the medical sector who wanted arrested protesters to be granted amnesty did not represent the whole industry.
"Our law enforcers, police, have been demonised. Some citizens carry an unnecessary sense of enmity to the government, police and public organisations. They have even destroyed and obstructed public transport," the letter read.
"These also provoke youngsters to pervert the course of justice. Hong Kong's rule of law is sinking."
The letter made five pleas, including an appeal not to glorify or encourage violent rampage and calling on health care staff to uphold their duties and treat patients fairly regardless of their political views.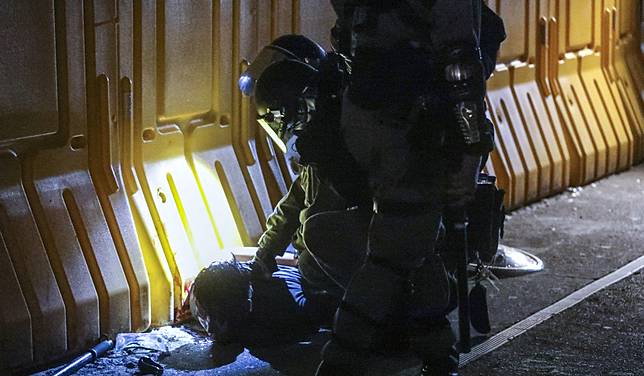 Speaking on a radio programme on Monday morning, dermatologist and former president of the Hong Kong Medical Association, Dr Louis Shih Tai-cho, who also signed the letter, said most of the doctors who did so were "older and experienced" when compared with younger doctors and protesters who supported the anti-government campaigns.
"They should speak to more experienced doctors for advice. When I was young, I might be fierce when viewing some medical issues. But when time passed by, I got more practical," Shih said.
When asked if Shih agreed that police had used excessive force, he said: "It is impossible there was not. The force is big. But we have to respect the three separation of powers … Those who took to the streets were more violent."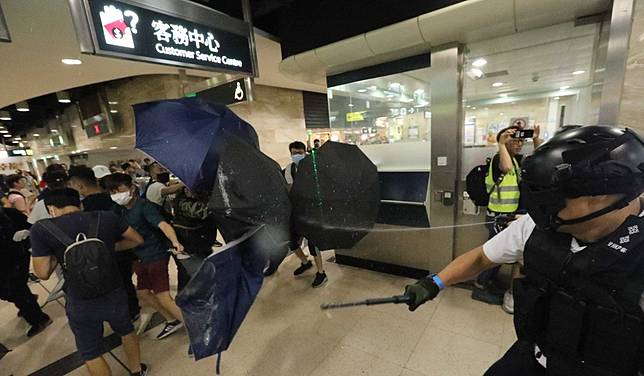 Last Wednesday, around 1,000 health care staff published an open letter on a local newspaper's front page accusing police of brutality and calling the government arrogant.
They expressed support for the five main demands of the anti-government movement, which include establishing a commission of inquiry to investigate police conduct and restarting the city's stalled political reform process.
One of the signatories of last week's letter, Dr Arisina Ma Chung-yee, a representative of the Public Doctors' Association, said on the same radio programme it did not represent the entire health care sector as the industry was very divided, as in wider society.
She agreed that those protesters who had broken the law should be arrested, but medical staff were concerned with how they were arrested and how police exercised their duties.
The extradition bill, which Hong Kong leader Carrie Lam Cheng Yuet-ngor announced on September 4 would be formally dropped, would have allowed criminal suspects to be sent back to mainland China.
Despite acceding to protesters' call to withdraw the bill, the government has remained under pressure to meet the other four demands.
Copyright (c) 2019. South China Morning Post Publishers Ltd. All rights reserved.