Dr Jamie Chiu, the founder of Hong Kong start-up Good Brain Labs, knows the difficulties of being in the minority as a woman entrepreneur in the city.
She is often one of the only women in the room during meetings and said she has received offhand comments that undermine her intellect or credibility, such as, "Oh, you're a PhD. But you're very pretty".
"When you walk into a meeting, people think that the boys are the founders, not the girls. The men don't always recognise me as an equal, and this can be quite subtle," said Chiu, whose company uses games to screen for and measure mental health. "Even from male teammates, it can be hard for them to understand."
Attitudes are changing. Several women who have founded companies in Hong Kong said their experiences have been positive and have not found gender to hold them back.
But reaching the status of unicorn - a private company worth more than US$1 billion - has proven more difficult for women founders globally, even as the number of companies started by women hit a historic high this year, according to industry data.
As of May, less than 25 of the 239 venture capital-backed companies globally had a woman founder, according to Pitchbook, the financial data and software company. Of those, 16 were from the United States.
Unicorns co-founded by women in Asia include Chinese ride-sharing giant Didi Chuxing Technology, Singaporean ride-hailing and food-delivery app Grab and Australian graphic design start-up Canva.
"There is definitely a global trend where investors are starting to bet on women, which is great. It is great that we do see an uptake - more competition, more diversity in ideas and perspectives," said Maxine Ryan, the co-founder of Bitspark, a blockchain remittance platform.
"What is really interesting is how that will fare in the long term - with anything you get failures. It is great that there are more women, but that is where the hard work begins. I would like to see the long-term effect - more women starting and prolonging a business. It takes time to establish a business. I want to see these companies grow and sustain themselves."
In a new report, Dealogic said women-led unicorns were previously "more mythical than start-ups' billion-dollar valuations". But several firms founded by women, including skin and beauty products company Glossier and subscription fashion service Rent the Runway, have reached unicorn status this year, it said.
"An increased number of booming start-up companies in the beauty space may shift this dynamic, with many of the firms in this sector founded by women," Raquel Mozzer, global head of mergers and acquisitions at Dealogic, said in the report. "Last year's US$700 million investment in women-led Anastasia Beverly Hills by TPG Capital, for example, settled 2018 with the highest volume on record for share placements in beauty companies, totalling US$1.4 billion of capital raised."
Dealogic expects investment in several more women-led beauty companies could push them to unicorn status, or a public listing in the near term, including the US's Drunk Elephant, Herbivore Botanicals and Pat McGrath Labs, as well as the United Arab Emirates's Huda Beauty.
In an article last month on Medium, Anu Duggal, founding partner of Female Founders Fund, said unicorn status had become "fairly common" for companies scaling up quickly in recent years, but it remained difficult for start-ups led by women to "achieve these high valuations", because they received a much smaller share of venture capital dollars. The New York-based fund makes small investments in women-led start-ups.
Despite this, the first half of this year was historic for businesses founded by women achieving unicorn status, Duggal said. "We believe these businesses set a much-needed precedent for the many other women-led companies who aspire to be the next generation of unicorns," she said in the August 14 article.
According to Pitchbook, companies solely founded by women only received 2.9 per cent of venture capital funding in the US through September 3, in a slight improvement from the 2.3 per cent in all of 2018. Companies co-founded by men and women have received 11.7 per cent of overall venture capital funding so far this year.
In Hong Kong, women entrepreneurs said they have had a wide variety of experiences, ranging from bumping up against a traditionally male-dominated culture to having a strong support network of other women entrepreneurs.
"When we think of being a company founder, we think of traits that are associated with masculinity," Chiu said. "When a woman founder takes on these traits, it can be seen negatively."
Ryan, who was raised in Hong Kong, said she has never felt "any discrimination with anything that I've ever tried to put into my work", but that her experience might not reflect the "local scene".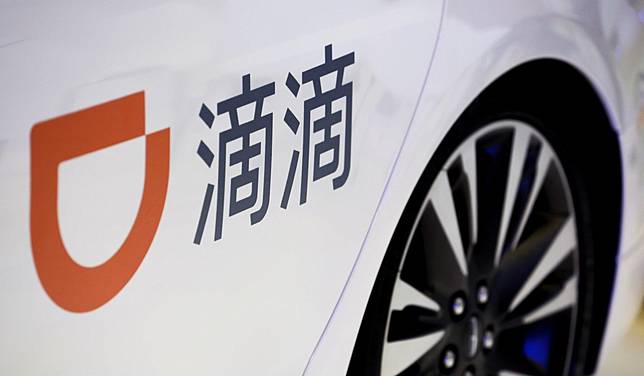 According to the Dell 2019 Women Entrepreneur Cities Index, Hong Kong ranked 23rd globally in terms of a city's ability to attract and support high-potential women entrepreneurs, an improvement over its ranking two years ago.
The top cities in this year's rankings were the San Francisco Bay Area, followed by New York and London. The index ranked cities based on five categories: markets, talent, capital, culture and technology.
"In the last year (in Hong Kong), I have seen more women that have started their own companies, but would I say it is flourishing and the numbers are skyrocketing?," Ryan said. "No. There has been a slight change, which is obviously pretty amazing to see."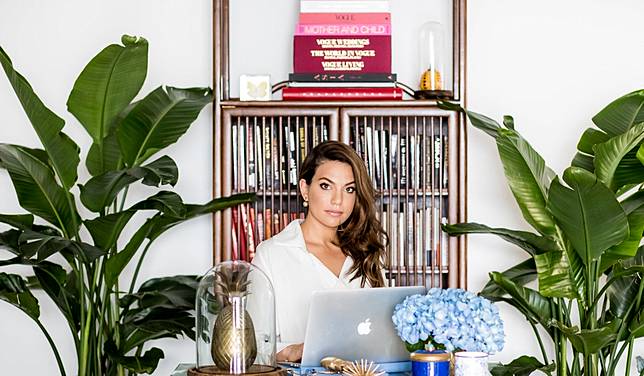 "I have had a few incidents where I have been advised to think bigger with fundraising, with my company," Louli said. "I have been told by men to be more bullish."
Louli said she looks to fellow women entrepreneurs, such as Audrey Gelman, co-founder of the women's co-working space The Wing, for inspiration. Gelman featured on the October cover of Inc. magazine, tweeting she was the "first visibly pregnant CEO to be on the cover of a business magazine".
"What I find more inspiring is that she built a business and is a (chief executive)," Louli said. "I definitely relate to founders and CEOs who more than just lead the company. Growing and maintaining a company is amazing, but I have such admiration for people who have built them."
For more insights into China tech, sign up for our tech newsletters, subscribe to our Inside China Tech podcast, and download the comprehensive 2019 China Internet Report. Also roam China Tech City, an award-winning interactive digital map at our sister site Abacus.
Copyright (c) 2019. South China Morning Post Publishers Ltd. All rights reserved.