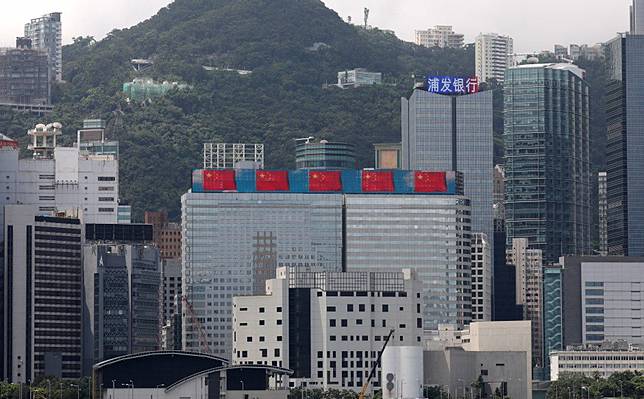 Yes, I really am old enough to remember Japan's economic boom of the 1980s, when the country boasted by far the second-largest economy in the world. When you couldn't walk down the Ginza for people. When an apple cost US$40 at a street stall. When it was incredibly tough and fearfully expensive to do business, because of the non-tariff barriers and unwelcoming attitude.
As a result, businesses worked remotely, doing as little as possible within Japan. Legal drafting was done in Hong Kong. Tiny representative offices were used instead of full branches. Integration was minimised: financially, socially and culturally. So, when the economy cooled, companies had limited commitment and it was easy to trim.
Ten years later, I was walking down the Ginza and you could almost see tumbleweed blowing down the road. Because everything had to be in Japan's favour, they had blown the opportunity to build trust and goodwill among the global business community when they had the chance.
Within a space of 10 days, two iconic Hong Kong, foreign-based, multinationals lost their chief executives, something that is usually a twice-a-decade event.
Naturally, all involved denied that it had anything to do with China or the protests. It reminds me of a famous English court case where a respected peer of the realm denied an affair with the young woman in the witness box. She replied, "Well (giggle), he would, wouldn't he?"
After 30 years with HSBC, CEO John Flint, and his China head, Helen Wong Pik-kuen, were axed. This was originally thought to be an apparent tiff between the chairman and CEO, but the Financial Times has convincingly linked it back to a meeting between China's very smart ambassador to the UK, Liu Xiaoming, and the now former CEO - that did not go well.
Flint apparently had the temerity to imply that, under US law, he had no choice but to hand over allegedly incriminating documentary evidence about Huawei's CFO Meng Wanzhou to the US authorities.
Flint really didn't have a choice, but it matters not what you believe, except that HSBC is clearly now in an unenviable position of finding itself extremely vulnerable to action from both the US and Chinese authorities.
Cathay Pacific's headwind more obviously came from the north, after Cathay staff were found to be supporting the Hong Kong protest movement. Chairman John Slosar initially took a cautious line saying that "we certainly wouldn't dream of telling (staff) what they have to think about something. They're all adults."
Clearly, that was the wrong answer. What followed was a slew of sanctions imposed on Cathay by the airline regulator, the Civil Aviation Administration of China (CAAC), quoting grave if unlikely warnings about passenger safety. State-run Citic Bank International instructed staff to stop flying Cathay and their brokerage put out a "sell recommendation" on the stock.
Parent company Swire Pacific then had a Damascene conversion, reaffirming that it is "fully committed" to the Basic Law. To repent, it sacked highly competent CEO Rupert Hogg (after 33 years' service) and his No 2. It's hard not to think like Machiavelli at the dismissal of a man who had turned around the highly awarded airline's financial performance against its state-run competitors.
Chinese state broadcaster CCTV then announced Hogg's dismissal, releasing price-sensitive non-public information before the Hong Kong stock exchange in the process. No doubt this is being investigated by financial regulators on both sides of the Sham Chun River.
The wags are now sending out a message to foreign brands: "Are you ready to apologise?" In the past year or so, companies including Calvin Klein, Coach, Dolce & Gabbana, Givenchy, Mercedes, Samsung, Swarovski and Versace have had business impacted for sometimes idiotic but always unintended "mistakes" that have angered Beijing.
These stories resonate with the disciplining of the hugely rich private Chinese company oligarchs in 2017, when companies like Anbang Insurance, China Dalian Wanda, Fosun and HNA were shrunk and forced to accept much tighter state oversight.
Suspicion of political interference in business has unfortunate commercial consequences. The first is a propaganda own goal. Taking advantage of potential influence in the boardroom of two UK-based companies, with huge business operations in China, makes it very difficult to argue that Huawei, a Chinese private company established by a former military man, is itself independent of the state.
Second is the lesson from Japan. If you throw your weight about on minor issues, just because you can, you undermine progress already made in building future goodwill for China as a global statesman and soft superpower.
There will be bigger issues on which to burn your goodwill, such as the trade war. And when the next global recession hits, everyone will need friends. Such interference in foreign business is highly damaging for the economy and for its relations with the outside world; and sharply pushes up the price of acquiring new friends.
There are unconfirmed reports that the CAAC required a list of protesters employed by Cathay. The list Cathay sent contained only one name: Rupert Hogg. True or not, it is a seminal example of how to build goodwill.
Richard Harris is chief executive of Port Shelter Investment and is a veteran investment manager, banker, writer and broadcaster, and financial expert witness
Copyright (c) 2019. South China Morning Post Publishers Ltd. All rights reserved.