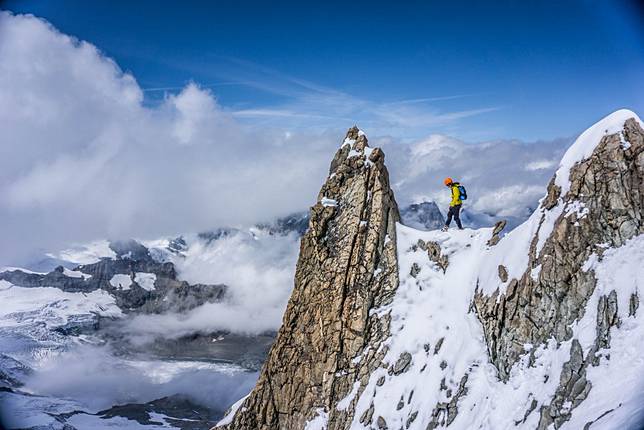 When famed Spanish ultra runner and mountaineer Kilian Jornet summited Everest twice in one week in 2017, without supplementary oxygen, in 26 hours from base camp and 17 hours from advance base camp respectively, it was global news.
The first ascent was a new fastest known time (FKT) from base camp and Jornet's already growing legendary status grew further.
But while the world lauded his scarcely credible achievements, one observer was less convinced. US-based climber Dan Howitt saw what he thought were some strange omissions in documenting the climb.
The accusations were widely reported at the time but Howitt thinks that the media has still not properly acknowledged his evidence. Most climbing fans now know that Jornet lacked GPS evidence and that his summit photos reveal little of the peak and could have been taken from anywhere. But it is the witnesses, or lack thereof, which Howitt wishes the media paid more attention to.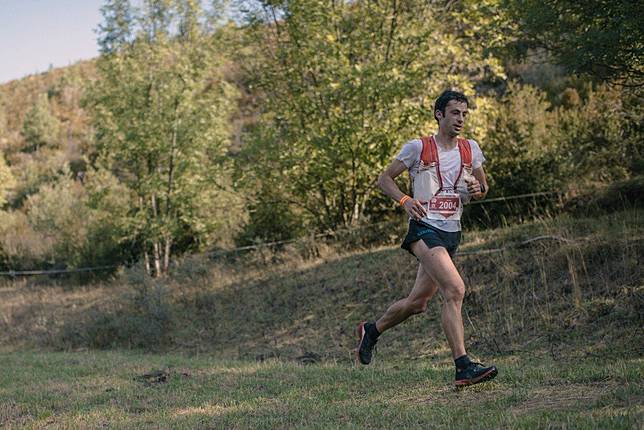 It took Howitt a matter of minutes to find out there was no GPS above around 8,400m. The rest of the investigation took months, he said. Many outlets refer to it as a 19-page report about the GPS. It is 60 pages.
"Most media think that major climbing organisations, of anyone, these are the people they should consult. But they never say anything bad about any climber. It's their policy not to criticise any climber or question what they claim," he said.
"The second type of person I see in a position to address this kind of matter, unlike me, is a professional climber. But they never say anything negative about other climbers because it could affect their careers, they could receive substantial abuse."
This is not Howitt's first investigation. In particular, Howitt questioned deceased climber Chad Kellogg's 2003 Denali speed record. Howitt was subjected to abuse and accused of "horrific, gruesome" acts.
"But what they don't understand is I'm in the best position, because if I was well liked or a professional climber, I would really be constrained from doing anything because it would harm my career," said Howitt, who has limited online presence.
During the Kellogg episode, one of the Kellogg's associates lived nearby and would berate Howitt whenever they passed each other.
Howitt regularly emails journalists who write about Jornet's achievements, asking them to include his report. For Jornet, it is proof of Howitt's poor character.
"(Howitt) has done the same for Ueli (Steck, now deceased speed mountaineer) and Chad Kellogg," Jornet told the Post at the Golden Trail Series Final in Nepal last month. "If you look at his history, what he has published and what he has claimed he has done, I think you understand a bit (about) the person."
Jornet has also written a response to several of the accusations. Aside from specifically addressing points on GPS, videos and pictures, witnesses and timings, he said he just likes being in the mountains, and the goal is never the summit, but the journey. He cited other climbs, in particular the failed ascent of Cho Oyu, as evidence that he is not motivated by reaching the top.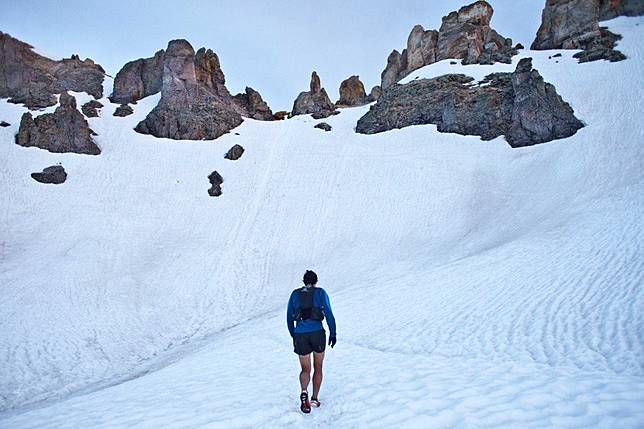 "I don't have any problems to admit whenever I don't summit a mountain," he wrote.
Jornet explained his lack of communication with base camp and his desire not to bring a film crew were because it aligned with his mountain philosophy.
"I wanted to test myself against the mountain, taking my own choices. It's the way I want to go to the mountains," he wrote.
Jornet told the Post that he understands why people are suspicious and admitted the lack of GPS or clear photos would look odd to an observer.
"Yes, some things you can see and some things he claims are incorrect. He picks up some things and some not," Jornet said, but he cannot understand Howitt's motivation.
For all the back-and-forth, Howitt still wishes people would talk more about the witnesses on the first climb. Jornet said he passed Russian, Indian and British teams and a Polish climber on the first climb, among others. On the second attempt he said he passed Cory Richards and Adrian Ballinger, who filmed him, along with other teams.
But Howitt said he did not pass anyone above where the GPS track finished. The North Col route has a very narrow ridge near to the summit and climbers have to pass within inches of each other. But Howitt's report states that there were two pairs up there, two Indian climbers and two US, and neither of them saw Jornet or his headlamp.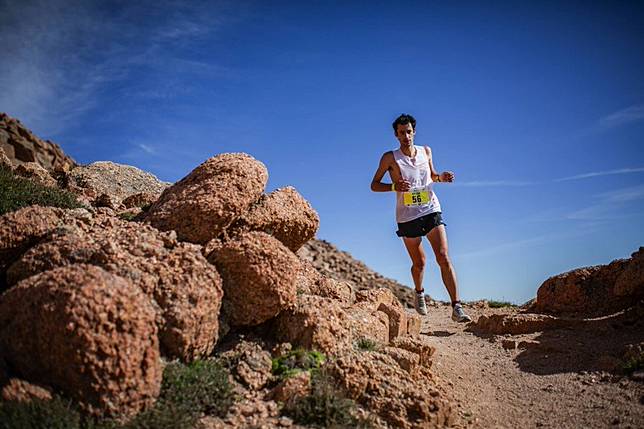 "(The Indian climbers) read my case and they had the courage to come forward," Howitt said. "I'm the only one who contacted the American climbers, I emailed with them extensively and they attested to the same thing the Indian climbers did."
In many interviews, Howitt has spoken at length about the two pairs who attest to have not seen Jornet above the North Col. But when the article is produced, again, it is only the GPS issue that is mentioned, Howitt said.
"They won't provide the intricacies of the problem. I find that a little confusing. Some of them minimise it," he said.
Perhaps the most compelling rebuttal Jornet has is his personality. He is a well liked and respected figure, who has fans across the world. He is gracious at ultra events, whether he wins or loses. Even in the Golden Trail Series Final, he was happy to talk about the accusations and admitted that it looks strange.
"I think that's exactly what's he's gambled with, that most people would never dare because he's very nice and a lot of people don't want to question someone that is so loved," Howitt said.
"My feeling is that he is such an extraordinary athlete - he is used to winning everything - I think it's too disheartening for him to do something and not be successful. My speculation is he does not distinguish between what he could do, and what he did," Howitt said.
Jornet returned to Everest in September. It was not clear what his aim was. Many speculated he wanted to put the issue to bed by beating his own FKT, this time with more substantial evidence. His camp said Jornet would not share his plans. "If he completes any relevant activity, he will communicate about it once he's finished," a spokesperson said.
For Howitt, it was strange indeed. He believed that, given the controversy, Jornet should have been more transparent than ever.
We may simply have to take Jornet's his word for it when it comes to his Everest achievements. There is no doubt that the Spaniard has years of good conduct that show that he is not a cheat. And he seems content enough with his achievement, so we've likely heard the end of it.
"I prefer to spend my time climbing than answering," Jornet told the Post.
Copyright (c) 2019. South China Morning Post Publishers Ltd. All rights reserved.