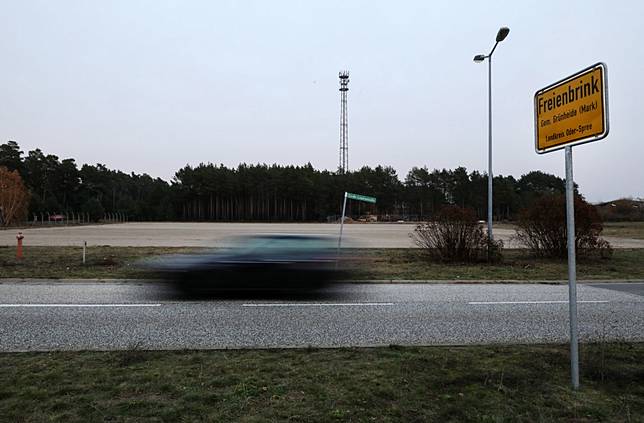 When Elon Musk recently announced intentions to build a new electric car plant, Gigafactory 4, close to Berlin, it seemed like another coup for Germany and another failure for euro-zone economic policy. Certainly, it's a snub to the euro zone's weaker economies, which are desperate for injections of new investment capital and always eager for fresh economic impetus.
Instead, Germany remains a formidable magnet for foreign capital as Europe's presumed most efficient producer, exacerbating tensions with its less well-off partners. European populism has not gone away and will only boil over again as economic imbalances continue to widen. Brexit is not the end of the European Union's existential crisis and it's no wonder the euro is struggling. The cracks are spreading in Europe.
The EU's motto may be "united in diversity", but it could easily end up disunited by disparity. Europe's common market is supposed to be a level playing field ensuring equal opportunity based on cooperation, harmony and fairness, but this seems in short supply, given glaring economic discrepancies across the continent.
This is nowhere more evident than in the contrasts in European youth unemployment: a low 5.9 per cent in Germany, compared to around 30 per cent of people aged between 18 to 25 in Italy, Spain and Greece. The gulf between Europe's rich and poor is widening and fuelling growing political rancour.
So why aren't EU policymakers doing more to redress the imbalance and even the odds in favour Europe's weaker economies? Brussels says it comes down to EU competition rules and corporate freedom.
Clearly, Musk is eager to tap into Germany's expertise as the powerhouse of European car production, but a big pulling point is also Germany's unswerving commitment to the electric car market, especially government plans to extend generous subsidies for new purchases.
Germany wants to be the dominant force for eco-friendly cars in Europe and has the luxury of strong government finances to back it up. In effect, Germany's budget surplus gives domestic car producers a vital edge over the competition.
If Europe was running a fully integrated monetary and fiscal union, matters might be different. A fair European fiscal policy would iron out regional imbalances and help redistribute resources between the stronger and weaker nations.
With fiscal incentives, new inward investment from overseas companies like Tesla could be encouraged to steer clear of Germany and be redirected towards economies in much greater need.
Countries like Greece are crying out for bigger manufacturing sectors. New investment opportunities need to be shared out more widely to put Europe back on the path to self-sustaining recovery. Germany can't be expected to be the engine of European growth forever.
Europe's economy is not in a good place right now. Germany might have narrowly avoided a near-term recession, but its economy is clearly flatlining: gross domestic product only recovered by a mere 0.1 per cent in the third quarter after falling 0.2 per cent in the previous quarter.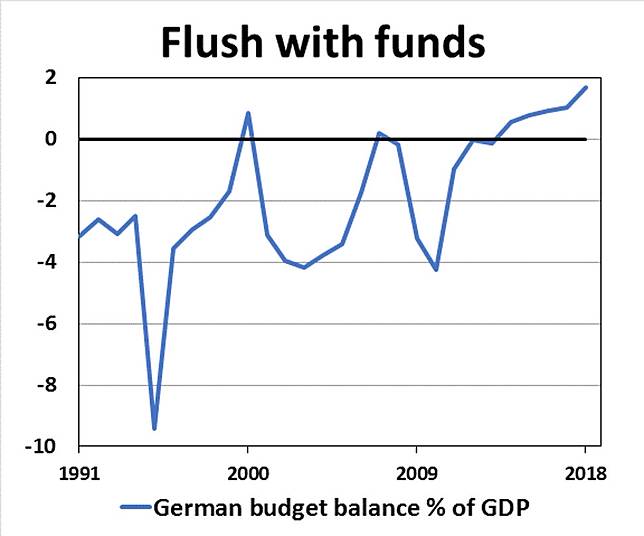 Forward leading indicators underline that Germany could be stuck in the doldrums for a while. More negative interest rates and quantitative easing from the European Central Bank are not enough to reboot longer-term growth, without a major rethink on regional regeneration.
Adding a new Tesla Gigafactory to Germany's productive stock may do wonders for the country's government finances and export growth potential but will do little for domestic demand, considering German consumers' famous propensity to save rather than spend. And if Tesla relies heavily on artificial intelligence, robotics and mechanisation to boost profits, the benefits to German employment growth could be limited.
If Germany continues to prosper at the expense of its European partners, political tensions will only persist. The bonds that bind Europe together will weaken, raising the risk that other countries will follow Britain in looking outside the EU to thrive.
Germany must share its economic success or suffer the consequences. Political risks are still running high and the euro remains vulnerable.
David Brown is the chief executive of New View Economics
Copyright (c) 2019. South China Morning Post Publishers Ltd. All rights reserved.