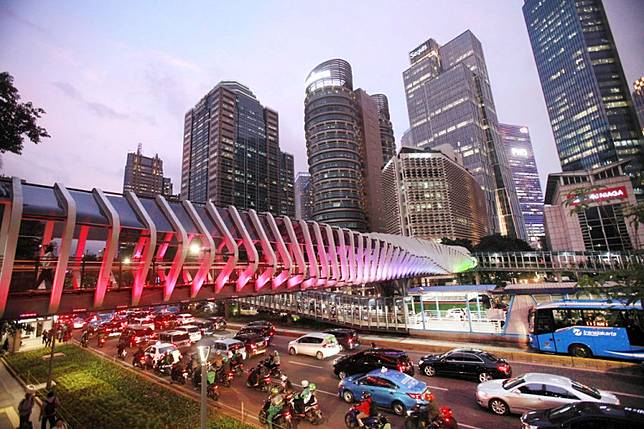 Unlike his predecessors, Jakarta Governor Anies Baswedan has opted to welcome newcomers who arrived in the capital city during the recent reverse exodus of Idul Fitri holidaymakers. "Everyone is welcome to Jakarta," he said.
Gone is "Operasi Yustisia", a decades-old crackdown on newcomers that saw Jakarta's public order and population agency officers raid bus terminals, train stations and densely populated neighborhoods. Those who did not carry Jakarta ID cards were at risk of being jailed for three months or fined Rp 5 million, according to a 2001 bylaw on population administration.
The operation was conducted discriminately, with the city only targeting low-skilled workers and low-income people. Those who arrived at the airport were exempt from the operation even though, like other newcomers, they came to realize their Jakarta dreams.
Operasi Yutisia was a waste of money, because it was not effective in addressing Jakarta's long-standing population problem. Besides, it blatantly violated citizens' constitutional rights to social mobility and better welfare. The Constitution also protects citizens from discriminatory practices.
When it came to tackling the issue of urbanization, the operation was flawed, if not paradoxical.
Jakarta was a melting pot to start with. The city was built by native and non-native Jakartans. In fact, Jakarta natives are now the minority of the city's population of 10 million. Without urbanization, Jakarta would not have grown as fast as it has. Indonesian leaders since Sukarno have encouraged urbanization to support industrialization.
The United Nations Habitat meeting in Quito in 2016 was themed urbanization as the key to development, to acknowledge the contributions of those who left their villages for jobs in cities.
Operasi Yustisia came under constant criticism from rights groups as it was intended to remove those who were considered a "burden" to the administration. Therefore, the question for Anies is whether his administration is ready to provide jobs, housing, health care and education to low-skilled workers and their families.
Jakarta and other cities should remain open to all Indonesian citizens. People, even the low-skilled ones, do not come to Jakarta with the intention of burdening the city. Social mobility is natural because Jakarta, despite regional autonomy, remains a place to make money. Besides, the city needs low-skilled labor to pick up its garbage, sweep its streets and clean its gutters — jobs that most Jakartans are reluctant to take.
It would be unfair if the city enjoyed their services but refused to address their welfare.
True, an excess of urbanization has increased the unemployment rate and created more densely populated neighborhoods, resulting in more conflicts over Jakarta's limited resources and space. However, these are the effects that Jakarta must live with should it hope to continue to develop.
Jakarta must embrace urbanization, viewing it not as the city's source of vices but as its source of economic growth and development. It must be thus responsible for those marginalized by the system. Sustainable development goals mandate that no one is left behind.
So welcome to Jakarta!