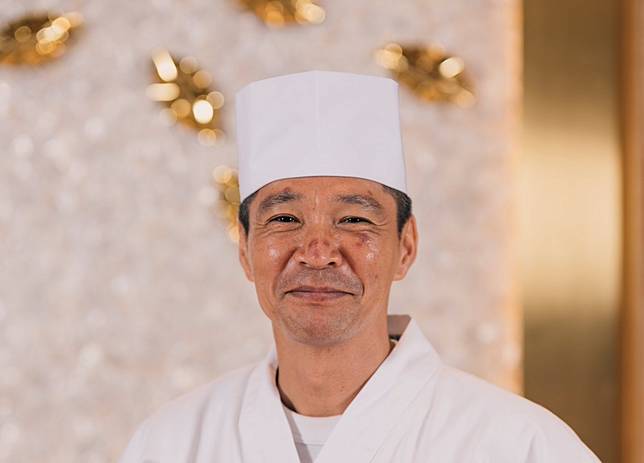 It was such a promising start to the evening.
We were at Sushi Zo for a hosted dinner and review, and we had high expectations for the restaurant. The brainchild of chef Keizo Seki, who has omakase restaurants in Tokyo, Bangkok, Los Angeles and New York, the establishments in the US each hold a Michelin star. While chef Takashi Saito was in town for the grand opening of the Hong Kong branch of Sushi Saito, Seki sent chef Fumio Azumi in his stead.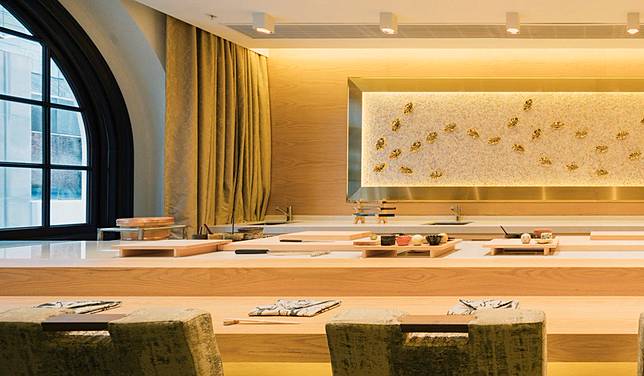 Azumi, an Osaka native who has spent 20 years in LA, greeted us on our hosted dinner at Sushi Zo with friendly banter. Such amicability is rare among traditional sushi chefs, which promised a night of creative cuisine and merriment. However, things didn't materialise the way the night promised.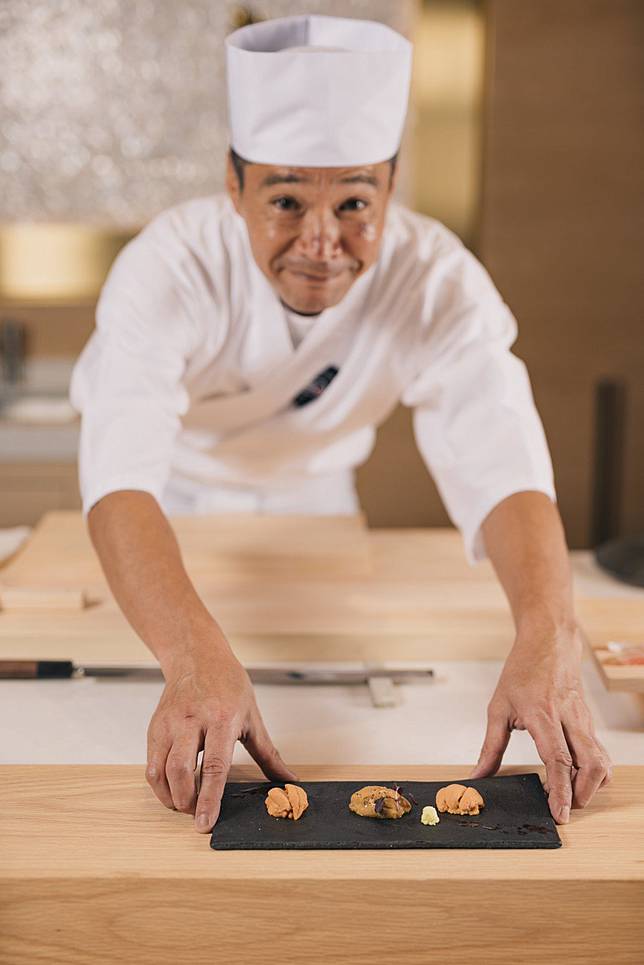 Sushi Zo can be found among the lower levels of the main building inside Tai Kwun. Like most omakase experiences, where the focus is what's on the plate, the decor is made up of clean lines and fine wood and a 12-seat counter. Similar omakase restaurants such as Sushi Saito and Sushi Shikon can seat only eight guests per sitting, Sushi Zo allows for larger parties and more customers.
We'll take your money, but we'll kick you outChef Fumio Azumi
For HK$2,500 (US$320) plus service charge, the omakase at Sushi Zo serves up a whopping 18 dishes. Their proud boast is that their style is the softest sushi in town - the better to enhance the appreciation of the fresh and exclusive produce. But we found this to be a hit-and-miss approach.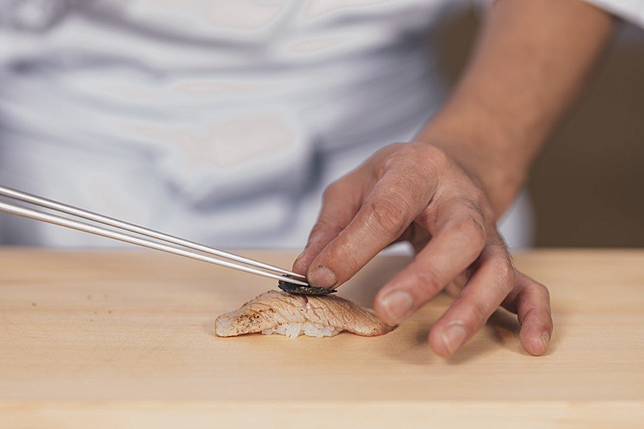 First the hits. We found that soft sushi works best with similar textured ingredients such as the lightly seared otoro topped with a slice of truffle, where the aromatic ingredients just tingled on the palate. Dashi ikura, or salmon roe infused with clear broth, and served in a bowl of shallow sushi rice, achieved the same effect with small portions of rice serving as a vehicle to showcase superior produce.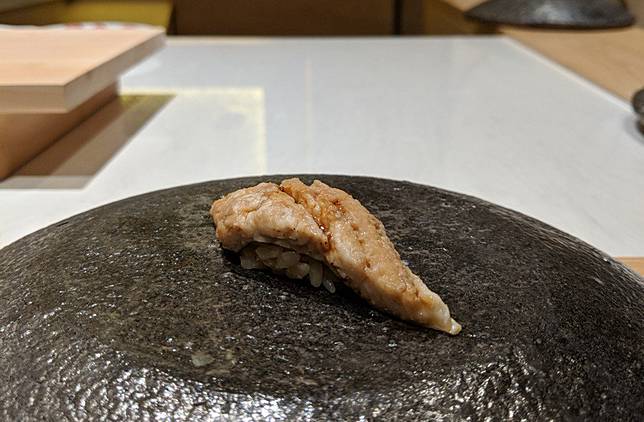 However, the concept did not work with the crab leg, which was watery in consistency and meshed on the palate with the rice almost like baby food. Even the white eel had the consistency of pre-chewed food. While we appreciate the effort that the chef puts into sourcing his ingredients, one's mind wanders to the eel served by chef Seiji Yamamoto at the two Michelin-starred RyuGin. The chef famously scanned an eel in an MRI machine so that he could slice the fish perfectly to deliver an al dente bite.
We do not want easy-going customers hereFumio Azumi
However, chef Azumi did not want the reviewers there that night to discuss the food.
Two hours into the meal, those at the dinner had numerous glasses of sake and were in animated conversation; Azumi announced that those in attendance were not up to the required standard.
"If you do not focus on our sushi, we will kick you out. We'll take your money, but we'll kick you out." Azumi said.
A post shared by personal ISSUE (@personal_issue) on Nov 13, 2018 at 4:52am PST
Welcome to Sushi Saito HK, sister of the world's 'best sushi restaurant'
In fairness, it is Japanese tradition to consume an exclusive sushi meal by an omakase master with reverence. We were just thrown off by his friendly demeanour when we walked in. However, the meal we had at Sukiyabashi Jiro Roppongi was deftly served and not drawn out by lengthy explanations of each dish. Maybe it was because chef Takashi Ono's dad, Jiro Ono, made the movie Jiro Dreams of Sushi , but the legendary egg dish needed no introduction.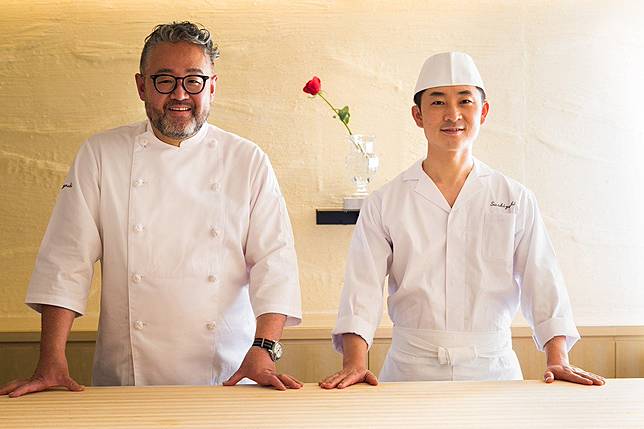 Azumi is a third generation sushi master from Osaka, the same city where Sushiyoshi, a restaurant renowned for its innovative approach to sushi, is from. "Sushiyoshi Hong Kong will not offer the usual sushi meal," chef Hiroki Nakanoue said when he was in town to open the Hong Kong branch of his two-Michelin starred concept. "It would be a playful one for people who love sushi. All is prepared in a dramatic and theatrical manner in front of our guests."
Which makes you wonder, where in the bounty of omakase options in Hong Kong, will Sushi Zo sit? The prices are mid-range and so is the fare, if you're looking for a more decadent experience or more bang for your buck there are plenty of choices in the city.
Azumi made it clear that the focus of the reviewers present at Sushi Zo shouldn't be on the food, but rather, the expectations of diners' conduct is the highlight. "Do not focus on our food," he said to us. "We do not want easy-going customers here. We want people who want to eat sushi."
Want more stories like this? Sign up here. Follow STYLE on Facebook, Instagram, YouTube and Twitter
Copyright (c) 2019. South China Morning Post Publishers Ltd. All rights reserved.