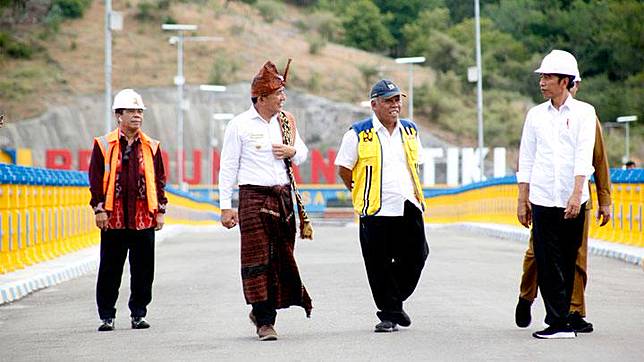 TEMPO.CO, Jakarta - National Democrat (NasDem) faction head at the House of Representatives (DPR) Ahmad Ali said that East Nusa Tenggara (NTT) Governor Viktor Laiskodat refused to be a minister of Jokowi's second-term cabinet.
Ali explained that Viktor considered NTT people needed him more than Jokowi did. "He feels that NTT needs him more now, additionally, the people do not want him to leave NTT," said Ali to Tempo, Monday, Oct. 21.
Ali did not detail how Viktor declined Jokowi's offer. "I believe Pak Jokowi has known about it because he has ears everywhere," Ali added.
Previously, rumors were rife that Viktor would be one of Jokowi's ministers. According to NasDem secretary-general Johnny G. Plate, the governor could fill in any ministerial post for the President.
"Should Pak Viktor become minister of environment and forestry or other ministers, the NTT governor has known how Jakarta is. He knows the political landscape in Jakarta. He is ready to be placed anywhere," said Johnny at the Parliament Complex, Senayan, Sunday, Oct. 20.
Reports suggested that Jokowi called in today his ministerial candidates one by one. However, until today afternoon, no cadre from the NasDem Party was summoned to the Palace. Ali also remained tight-lipped on whom the party proposed as a minister to replace Viktor Laiskodat.
DEWI NURITA