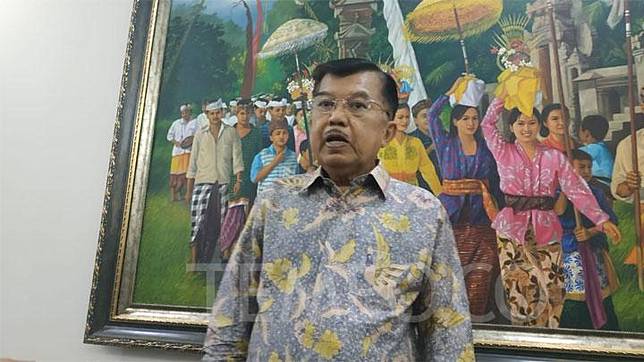 TEMPO.CO, Jakarta - Vice President Jusuf Kalla expressed hope for the people of Papua to accept the public apology from East Java Governor Khofifah Indar Parawansa following the police raid and persecution on Papuan dormitories in Surabaya and Malang.
The vice president believes that forgiveness from Papuans will be able to settle the currently ongoing tension arising in the region.
He also asked for forgiveness in regards to an alleged controversial statement regarding the Papuans that was mentioned by Malang City's deputy Mayor Sofyan Edi Jarwo, which he says has also issued a public apology.
"We truly hope the people of Papua will accept the apologies from those who made mistakes in the past," said Jusuf Kalla at the VP office in Central Jakarta today, August 20.
The wave of violence and riots arising across a number of regions in the eastern part of the country are a direct reaction to the mistreatment, discrimination, and racism received by Papuan students in Malang and Surabaya on Saturday, August 17.
EGI ADYATAMA