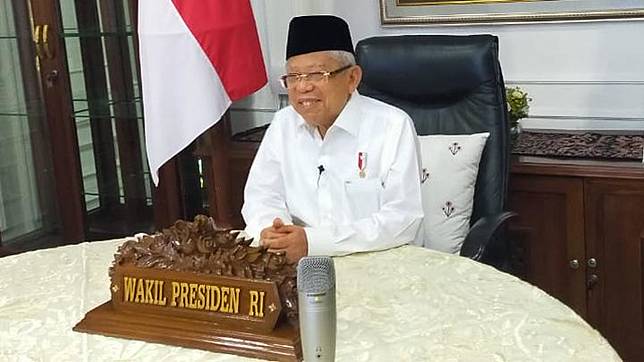 TEMPO.CO, Jakarta -Vice President Ma'ruf Amin on Wednesday asked the Indonesian Ulema Council (MUI) to draw up a fatwa for the COVID-19 vaccine - once it is found and made available - as clinical trials for the vaccine is set to be underway.
"We continue to pray the government's efforts to make the vaccine available for the public, and in this sense, we expect the MUI would need to prepare a fatwa in place," said the VP during an online seminar on the fatwa, pandemic, and its legal implications.
According to Ma'ruf Amin, such a fatwa may act as a guideline for Muslims amid the many adjustments introduced to the public as the pandemic continues.
The non-active MUI chairperson said that Ulema's fatwa is an answer to Muslims based on Islamic law that covers one of the many aspects of life.
One of the largest Islamic organizations in Indonesia had already issued a number of fatwas since the beginning of the COVID-19 pandemic, one of which oversees the guidelines for burials, the guidelines to praying while wearing full PPE for medical workers, and how to conduct mass-prayers in mosques.
The Indonesian government has officially set a deadline for the production of a COVID-19 vaccine, which is set in early 2021 following the partnership between state-pharmaceutical firm Bio Farma and China's Sinovac Biotech.
Read also: Eid al-Adha; MUI Asks Muslims in COVID-19 High-risk Zones to Pray at Homes
AHMAD FAIZ