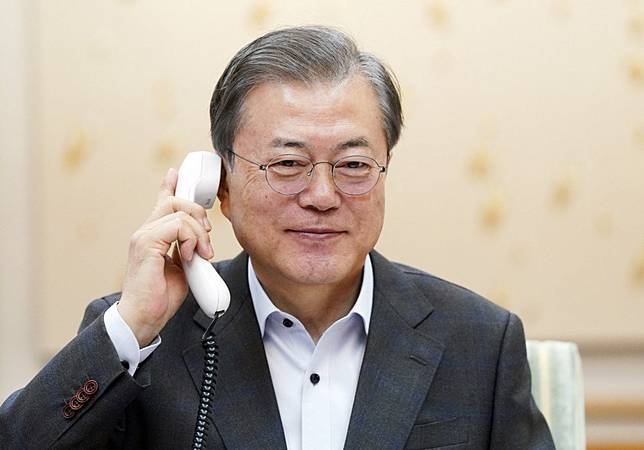 I attend events such as the Shangri-La Dialogue, Xiangshan Forum, Primakov Readings and Seoul Defence Dialogue nearly every year, but the Halifax International Security Forum is something unique. Although there are only 300 participants at the event in Nova Scotia, quality trumps quantity.
As a captivating stage for experts in fields such as the military, politics and the media, the well-balanced event reflects the Indo-Pacific itself, which is both free and open. Forum topics like "Our Way or the Huawei" are quite witty, too.
Discussions were wide-ranging. From climate change and space, to energy and democracy, from the Arctic and Sudan to Hong Kong and South Korea-Japan relations, every global interest of the United States was addressed or touched on.
The event's Star Wars-esque theme music was evocative of both the US' sense of duty as leader of the free world, and its sense of superiority.
During one of the plenary sessions, music from the popular series Friends was played to emphasise the US' upbeat relationship with its allies. However, this and themes like freedom and common values felt a bit detached from the reality of Donald Trump's "America first" agenda, which is pushing the international order towards nationalism, based on survival of the fittest.
At the forum, participants - whether from the US or its allies - were almost unanimous: China featured in the conclusion of each session. The threat the US feels from China surpasses both the military threat from the former Soviet Union and the economic threat from Japan.
America is hoping its concerns about China will be shared by all, but the scope and scale of its allies' participation depends on each country's geopolitical and geoeconomic situation.
This is especially true for South Korea, a country which does 30 per cent of its trade with China. In Beijing late last month, Henry Kissinger said the US and China were in the "foothills of a cold war" - but Korea is already stuck in the mountain range.
Just as Canada's arrest of Meng Wanzhou, the chief financial officer of Huawei, left Ottawa between a rock and a hard place, Seoul keeps getting caught up in US-China tensions. For example, China effectively imposed economic sanctions on Korea because it let the US deploy the antimissile system known as Terminal High Altitude Area Defence, or Thaad, despite Beijing's protests, in 2016.
Recently, however, the US also put unprecedented pressure on South Korea, its ally, to extend an intelligence-sharing pact with Japan. On the face of it, the General Security of Military Information Agreement appears to be an issue between Seoul and Tokyo, but it is in fact about the US-Korea-Japan security triangle.
More importantly, the agreement is a symbolic cornerstone of the US' Indo-Pacific strategy to contain China and, as such, it has been difficult for Seoul to defy Washington.
South Korea has not even been able to outwardly express its dissatisfaction with this pressure, not only because it might be punished by the US in some secret way connected to the North Korean nuclear issue and trade, but also because of unpredictable pressure from Trump, who might reduce US forces in South Korea and shake the US-Korea alliance to its core.
Perhaps US pressure does not only affect Korea. Perhaps it is a phenomenon affecting all nations, big and small. This anxiety about the international order emanating from Trump is causing the rest of us anxiety about our alliances with the US.
The truth is, most countries that are accustomed to the established order would like to see it continue. But, if the US leadership continues to be so flagrantly unpredictable and unstable, discontent will gradually spread among the international community.
Allies like South Korea, which attach great importance to moral principles, will feel the pressure. However, if alliances with America become as agreeable as the relationships on Friends, not only South Korea, but also other allies, will start dancing to America's cheerful beat. This year's Halifax International Security Forum was a good opportunity for me to reconsider the meaning, value and future of our alliance.
Professor Jaeho Hwang is director of the Global Security Cooperation Centre at Hankuk University of Foreign Studies, Seoul, South Korea
Copyright (c) 2019. South China Morning Post Publishers Ltd. All rights reserved.