US delegates attending a regional security forum in Beijing are set to come under heavy fire from their Chinese counterparts over Washington's recent show of support for Hong Kong and its challenges to Beijing's territorial claims in the South China Sea, analysts said.
This year's Xiangshan Forum - a platform for discussion of Asia-Pacific security and defence issues - runs from Sunday to Tuesday.
A member of the Chinese delegation, who asked not to be named because of the sensitivity of the issue, said it was likely the US representatives would face particular criticism over the US House of Representatives' decision to pass the Hong Kong Human Rights and Democracy Act, which Beijing saw as Washington interfering in China's internal affairs.
"The Xiangshan Forum is supposed to be a platform for discussing regional security issues, but senior leaders from the People's Liberation Army will denounce America's provocation and proclaim the PLA's determination to defend China's sovereign and territorial integrity," the source said.
"Besides playing the Hong Kong card, the US Navy has increased its so-called freedom of navigation operations in the South China Sea, and its plan to help Taiwan upgrade its F-16 fighter jets is all aimed at challenging Beijing's bottom line.
"All those provocations will be severely condemned by Chinese leaders at the forum."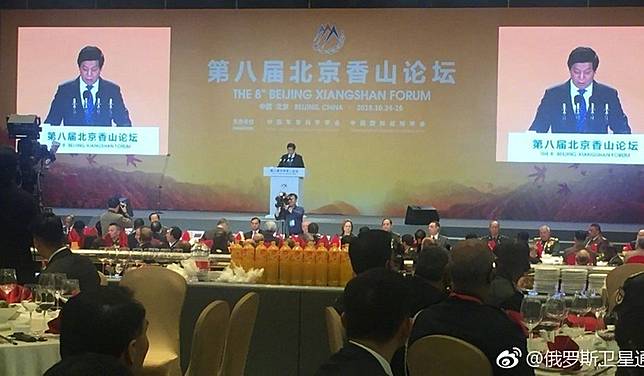 With the theme of "Maintaining International Order and Promoting Peace in the Asia-Pacific", the main discussion topics at this year's event include innovation in security concepts, regional security architecture, how to build strategic trust and confidence, and cooperation on counterterrorism.
At last year's opening dinner, Chinese President Xi Jinping's top political adviser Li Zhanshu said Washington's arms sales to Taiwan were intended to "fuel the arrogance" of independence-leaning and separatist forces on the self-ruled island.
Also last year, Chinese Defence Minister Wei Fenghe accused the US of "seriously damaging the Sino-US relationship and mutual trust", and vowed to take action to defend Beijing's interests.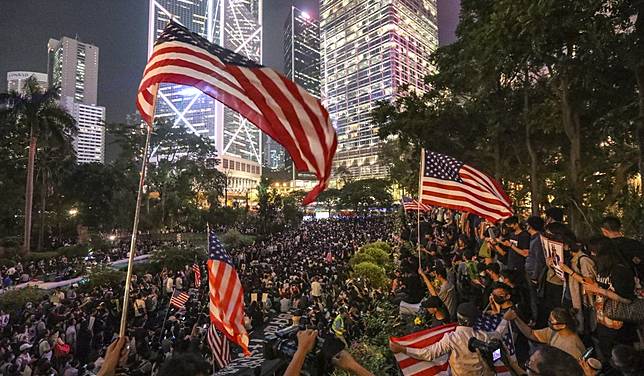 Rajeev Ranjan Chaturvedy, a visiting fellow at the S. Rajaratnam School of International Studies in Singapore, said it was very likely Hong Kong would be among the hot topics for discussion.
"I'm sure some people will raise questions about it and speakers may even talk about it, but they will face a lot of resistance from the Chinese delegates," he said.
"Beijing is hypersensitive about its territorial sovereignty."
A Beijing-based military insider said the US would not be sending any high-ranking officials.
"The US military officer (leading the delegation) will not make a speech because of his low rank," the person said.
As at the annual Asia Security Forum in Singapore, only delegates with the title of deputy defence minister or higher, or holding a senior military rank are permitted to make speeches. The Xiangshan Forum was launched in 2006 and is widely regarded as Beijing's alternative to the Singapore event, which is also known as the Shangri-La Dialogue after the hotel in which it is held.
According to a Singapore-based China watcher, who also requested anonymity, the situation in Hong Kong was of great interest to investors across Southeast Asia who, despite not speaking out, had been following developments closely.
"Many countries have benefited from the problems in Hong Kong. Singapore, for instance, has gained billions of dollars of capital inflows," he said, citing figures from Goldman Sachs, which estimated that as of the end of August between US$3 billion and US$4 billion had flowed out of Hong Kong and into the city state.
"But in the long term, that has a negative impact because it reduces competition."
Investors and academics in the region were also concerned that foreign companies operating on the Chinese mainland now felt obliged to stand against Hong Kong so as not to upset Beijing, he said.
Speaking at a security conference in Washington on Tuesday, Randall Schriver, US assistant secretary of defence for Indo-Pacific security affairs, said Washington was concerned about the heavy-handed tactics adopted in Hong Kong, which was putting the reputation of Asia's premier financial hub, including its well-regulated police force, and judicial and administrative systems, at risk.
Copyright (c) 2019. South China Morning Post Publishers Ltd. All rights reserved.