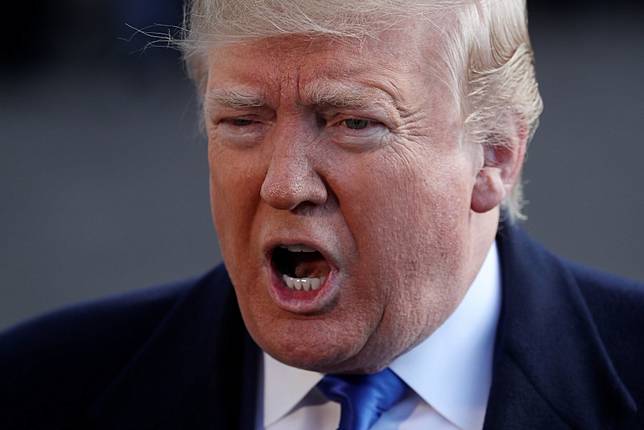 Investors could face a bumpy ride next year as geopolitical tensions, including the US-China trade war, continue to bring volatility to the markets, according to Goldman Sachs Asset Management.
But, the global economy, while at a late stage in the economic cycle, is likely to avoid a recession next year, meaning there are opportunities for investors in equities, James Ashley, head of the asset management business's international market strategy team, said.
"From a macro perspective, I think the key question going into the new year is going to be do we have a further extension of what is already unprecedented, really long global expansion or do we see the economy roll over? When you see the start of a recession, our view is very firmly in the camp of the former … there will not be a global recession," Ashley said.
"That does not mean it's going to be a smooth ride. That does not mean there will be an absence of shocks along the way and those shocks I think next year can take multitudes of forms. They could be geopolitical, that could be political, they could be markets related, they could be macro related, uncertainty around central banks and what the monetary policy outlook is, and, indeed, uncertainty around the fiscal policy outlook."
The United States and China have been embroiled in a trade war for more than a year as the Trump administration tries to use tariffs on hundreds of billions of dollars of Chinese goods to force Beijing to change decades of trade and industrial policy.
US President Donald Trump said in October that the two countries had reached a "substantial phase-one deal" to ease tensions, but an agreement has yet to be signed. Trump told reporters last week he had not agreed to roll back tariffs on Chinese products despite media reports that Beijing was pressing for tariffs to be rescinded to reach a deal.
The trade tensions have forced some companies to relocate parts of their supply chains, cut into global trade and weighed on business sentiment, causing firms to delay future investment.
In its latest Global Capital Confidence Barometer report, EY said 72 per cent of Asian-Pacific executives surveyed said they believe the global economy continues to grow. Confidence has declined somewhat in the region, but executives still believe the region's economy will remain resilient, the professional services firm said.
"Challenges arise from tariff and trade concerns and uncertainties over geopolitics and national politics. These risks are putting downside pressures on export-oriented countries," said Alex Zhu, China North transaction advisory services leader at EY. "However, 70 per cent of Chinese respondents do not expect an economic slowdown in the short and medium term. While there has been more speculation about the potential of a global correction, executives do not see this on the immediate horizon and a majority does not expect a severe downturn. Companies should be taking advantage of today's market conditions to reassess their portfolio vulnerabilities and divest assets that are not part of their future growth strategy."
The survey interviewed more than 2,900 senior executives globally across 14 sectors in August and September, including 176 executives from China.
Of Chinese executives interviewed, 56 per cent said they expect the global merger and acquisitions market to improve in the next 12 months. That compared with 52 per cent of business leaders globally who said they intend to actively pursue deals in the next 12 months, according to EY.
Goldman expects growth to moderate in China over the medium term, but supportive monetary policy in the mainland will extend the cycle into 2020, with an economic growth rate slightly below 6 per cent next year. Goldman remains "moderately overweight" on Chinese equities, Ashley said.
"What is important is to recognise the Chinese authorities, whether it's the (People's Bank of China) or whether it's the government through local government financing initiatives, is making sure that transition to a lower growth rate is done in an orderly way," Ashley said.
Trade tensions with the US have been the "most troublesome and challenging aspects" for investors in the past year, but have created opportunities for investment, Ashley said.
"We know about what's on the table at the moment. You know about trade wars, we know about Brexit, we know about Middle East tensions and the list goes on and on, but what the next shock might be is obviously inherently a surprise and thinking about what that might mean, not just in terms of the primary impact on the markets, but the secondary impacts and thinking about how you should adjust portfolios to that. That's one of the more challenging aspects of what we have to deal with."
"Yes, it is creating challenges, but also creating opportunities," he said. "Where we do see those big dislocations, where a shock of whatever form we might take - whether it is geopolitical or something else - where that shock comes along the market often reacts in a very aggressive way, one way or another, to start with and our job is then to say, well is that justified?"
Copyright (c) 2019. South China Morning Post Publishers Ltd. All rights reserved.