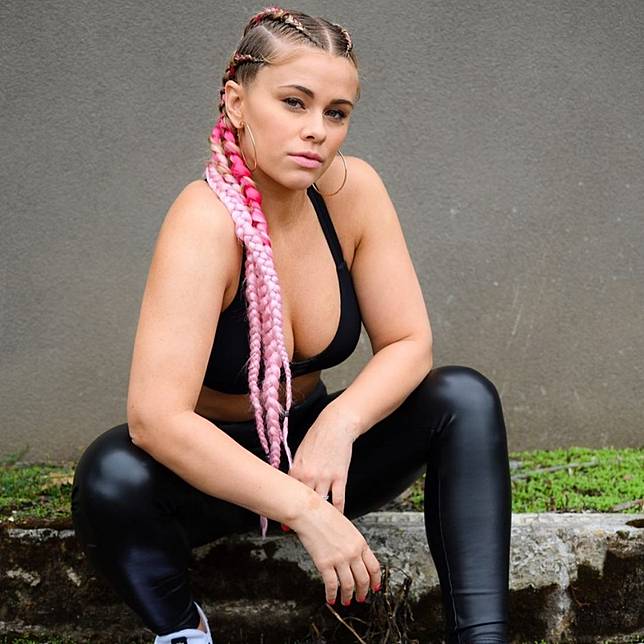 Paige VanZant has begged Dana White to give her a fight, and said she is ready to go whenever.
The 25-year-old (8-4), who has just one fight left on her current contract, said she asked UFC president White four weeks ago for a bout but she hasn't heard anything.
"I'm trying to force the hand and get a fight because I've been ready this whole time and we're just waiting to hear who they match me up against," VanZant told TMZ Sports.
"I texted Dana already, I said, 'Hey Dana, I'm ready to fight, gimme a fight in December'. At that point, I would've had 8-12 weeks and now I'm like, 'Hey, it's been four weeks, I'm still ready, what's going on?'
"I know they have a lot of fights going on, they have three weekends in a row. I know they're busy but it's the longest I've ever had to wait, especially because I know people call me out all the time.
"I definitely have plenty of opponents that want to fight me and there's even been names we've told the UFC 'yes' to, it's been mutual on both sides."
VanZant said she has been training full-time, sparring three times a week, and has been cleared by doctors to fight against after undergoing surgery on her right forearm in June.
"If anybody falls off short notice, I'll take the fight. I'm really comfortable and confident with where I am right now. I would like to fight as soon as possible, more than anything," she said.
"I don't even know if Dana's in charge of the matchmaking now. Whoever is supposed to get me a fight, get me a fight because I'm ready. I know there's gonna be a whole list of people who are gonna call me out on Twitter after this."
Copyright (c) 2019. South China Morning Post Publishers Ltd. All rights reserved.