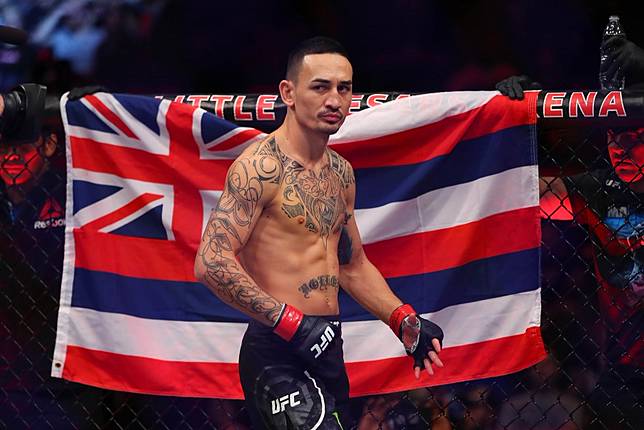 UFC featherweight champion Max Holloway has said a rematch with former double champion Conor McGregor is inevitable if MMA sees the return of the legendary "Mystic Mac".
Holloway (professional MMA record 21-4) - who is scheduled for a title defence against Alexander Volkanovski at UFC 245 on December 14 - lost to McGregor (21-4) early on in his UFC career in 2013.
UFC president Dana White confirmed the Irishman would make his long-awaited return to the Octagon against Donald Cerrone on January 18, with McGregor stating he wants three fights in 2020.
"If Mystic Mac arrives and if he wants to be like what he was a couple of years ago when he was the greatest mixed martial artist in the world, and he wants to be great again, sure we're going to run in to each other," the 28-year-old Hawaiian told MMA Junkie. "If his mind is right and he wants to be the best, I'm sure we'll run into each other."
Since their fight, both have won featherweight gold and beaten former title-holder Jose Aldo. "Blessed" went on a 13-fight win streak after losing to McGregor before losing to Dustin Poirier in a fight for the interim-lightweight title in April. He defended his featherweight title against Frankie Edgar in July.
Meanwhile, the 31-year-old McGregor has not fought since his submission loss to lightweight champion Khabib Nurmagomedov in 2018. "Notorious" spent much of this year embroiled in a series of legal investigations but Holloway urged for sympathy from MMA fans.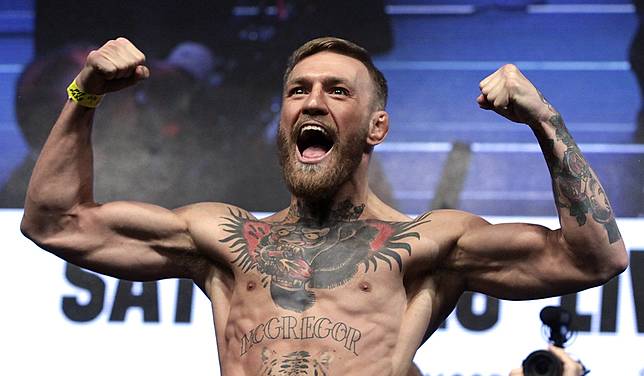 "I respect that man a lot, what he did for the sport, and even (as) a human being," Holloway said. "He comes up short like anybody else. We're all humans and all make mistakes. Sometimes you just got to give a guy a chance.
"Me and him, I don't know what is it, but we just respect each other on that level. I'm excited that he's back in the sport and can't wait for him to do his thing in January."
Holloway went on to explain his brief social media push for the fight, where he posted about doing a Jameson whiskey tour in Ireland to rival McGregor's Proper Twelve whiskey range. He also recalled a moment of admiration towards McGregor before his unanimous decision loss.
"(Before) I fought him, we were standing in line to go do our medicals," Holloway said. "He was (wearing) these cool Hawaii-like shorts, and I was like 'cool shorts bro'.
"He was like, 'Yeah, you like that, eh? It's a Hawaii vibe'. I said, 'That's dope'. And then we went out there and did the face-off and he kind of got in my face - it kind of tripped me out. I was like, 'Oh wow, this guy can turn it on'."
Copyright (c) 2019. South China Morning Post Publishers Ltd. All rights reserved.