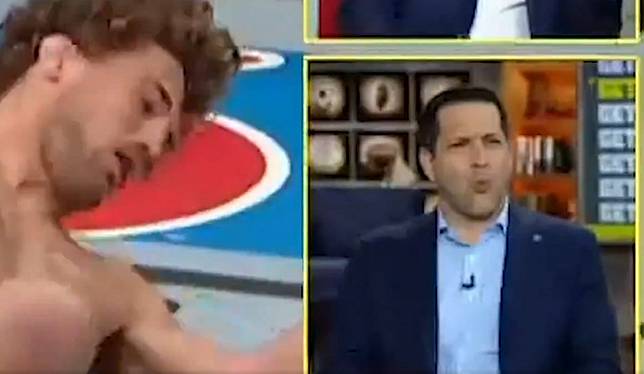 It's been three months but Jorge Masvidal's five-second, flying knee knockout of Ben Askren is still as crazy as ever.
Just look at the reaction of ESPN NFL reporter Adam Schefter, who's shocked facial expression and stunned silence are going a bit viral on MMA Twitter.
Masvidal made an appearance on ESPN's Get Up in their New York studio before Thursday night's UFC 244 press conference with Nate Diaz on Pier 17.
After "Gamebred" had left, host Mike Greenberg played footage of the Askren KO from UFC 239 back in July to his studio guests, including Schefter.
"It was great fun having Jorge Masvidal here and I just want everyone to see what the reaction of our guys was when we showed this five second win, which was just unbelievable," Greenberg said.
Schefter's face was hilariously locked in the same expression of amazement for a good 20 seconds.
"That was the most intimidating person I've talked to in my life," Greenberg said. "Were you intimidated Schefty?"
"Well, when I raised my fist up to him I didn't realise the chance I was taking," the NFL supremo responded, laughing. "Probably ill-advised."
Copyright (c) 2019. South China Morning Post Publishers Ltd. All rights reserved.