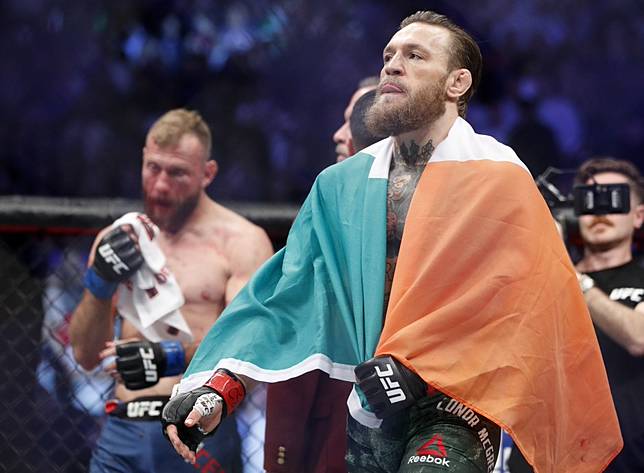 Conor McGregor will not be waiting around for a rematch with incumbent UFC lightweight champion Khabib Nurmagomedov but insists the bout is "inevitable".
"The fight will happen … it's inevitable," said the 31-year-old Irishman at a post-fight press conference with BT Sports after shocking the combat world with a 40-second TKO finish of Donald Cerrone at UFC 246 on Sunday.
McGregor's (professional MMA record 22-4) successful comeback came after more than a year since his title fight loss to Khabib in 2018. The undefeated 31-year-old (28-0) is set to fight Tony Ferguson in April but is likely to sit out Ramadan, which runs from April 24 to May 23.
"Look at the shape I was in this camp and the shape I was in the last camp - it's incomparable. And the commitment I put in … it's not the be-all and end-all," McGregor said, hinting that he and his team are looking for a quick turnaround in March. "No (I am not willing to wait until after Ramadan. But the who does not matter. There's no rush or anything."
Khabib, whose fight with Ferguson has been scheduled unsuccessfully four times in the past, publicly stated that McGregor would need to win "10 fights in a row" before earning a rematch to his fourth-round rear-naked choke loss.
UFC president Dana White clarified the pair's rift, which saw arguments spill over into physical altercations pre- and post-fight.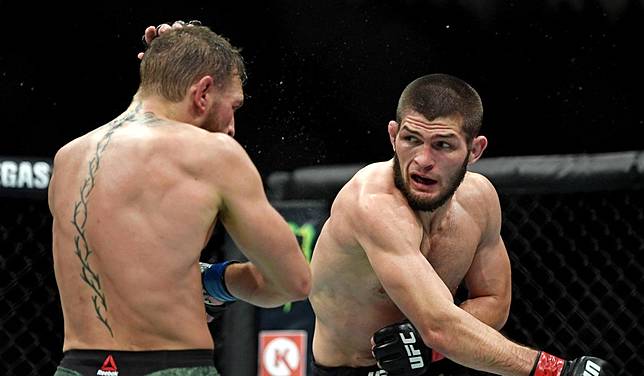 "Conor wants that rematch with Khabib. Yeah (it's still number one on the radar)," White told BT Sport. "It's the fight that makes sense, 155 pounds for the title, rematch. Everybody was wondering where Conor's head was at and how he was gonna look after all this time off. We found out.
"Conor is a competitor and it doesn't shock me that that's the fight he wants. He said there were a lot of things wrong before the last fight - some self-inflicted and some that he couldn't help. He knows he can change and fix things that he did wrong and wants another crack at it."
According to White, Khabib is also drawing unprecedented viewership and windfall from his rise to fame post-McGregor fight.
"I don't blame (Khabib), he doesn't like (McGregor), but at the end of the day, I believe he'll fight anybody. He's never turned down a fight, ever," White said, adding that the UFC 246 gate was the "fourth largest in company history".
Copyright (c) 2020. South China Morning Post Publishers Ltd. All rights reserved.