The UFC keeps lining them up, and Amanda Nunes keeps knocking them down. Well, figuratively at least, in the case of Germaine de Randamie.
The women considered the "GOAT" (greatest of all time) extended her terrifying 10-fight win streak by getting a unanimous decision against a game Germaine de Randamie at UFC 245 in Las Vegas. Nunes passed Jessica Andrade for most wins in women's UFC history with her 12th victory.
Nunes (19-4) retained her women's bantamweight title belt, making her fifth defence. De Randamie (9-4) troubled Nunes on several occasions, getting the T-Mobile Arena on its feet, but had no answer on the ground.
The judges scored it 29-24, 29-26 and 29-25 for Nunes, who also holds the women's featherweight title.
"Tonight I proved I'm ready for five rounds," said Nunes, who has made a habit of knocking her opponents out early.
Nunes dumped De Randamie on her back after some early shots in the first round, then locked in a guillotine but "The Iron Lady" was able to escape.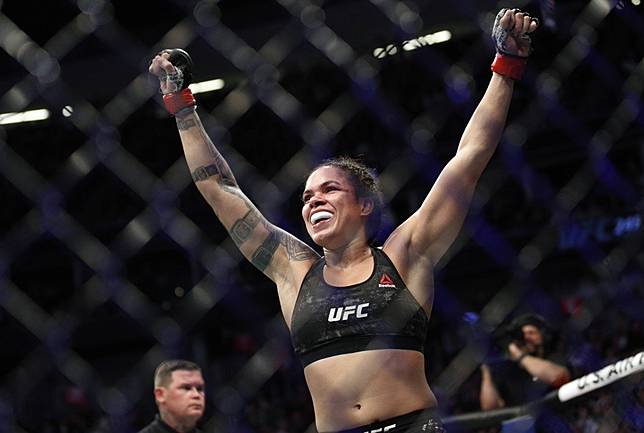 De Randamie then got Nunes in a Thai clinch but the Brazilian took her down again and stacked her up against the fence, unrelentingly firing off blows.
The referee took a close look, but Nunes switched tactics and went for an arm triangle. She then switched back to strikes, as De Randamie survived what was likely a 10-8 round, and went longer than their first fight.
Nunes took De Randamie down again in the second round. But De Randamie got her attention with a head kick, and hurt her against the fence with strikes from the clinch.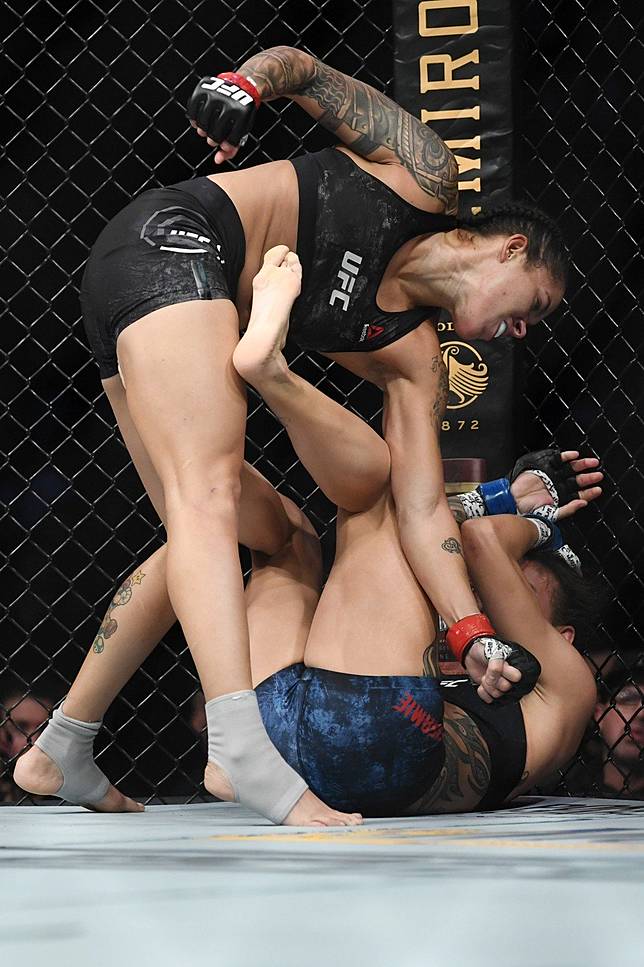 Nunes' timing on her level changes continued to be effective with another takedown in the third round.
De Randamie caught Nunes in an arm submission attempt in the fourth round but the champ survived, and dominated again on the ground in the fifth round.
Copyright (c) 2019. South China Morning Post Publishers Ltd. All rights reserved.