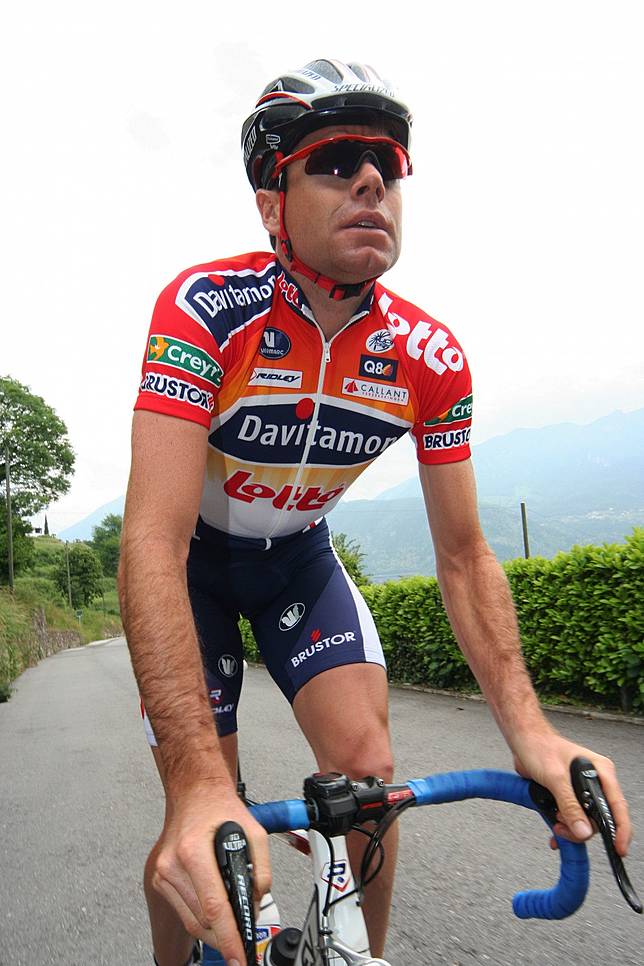 Cadel Evans became the first Australian ever to win the Tour de France in July 2011, the greatest race in professional cycling. Two years earlier he had earned the rainbow stripes as world road race champion, making him one of the most successful riders of his generation.
He retired from professional racing early in 2015, but has remained in what most mortals would consider as fine racing fettle. On occasions, he comes out to tackle more unusual events for fun.
Some of these events have been in Asia, and he recently took part in the new Coupe de Hue stage sportive event in Vietnam, as part of his role with the BMC bike brand, a Switzerland-based manufacturer and his former sponsor.
Despite having raced at the highest level the Asian scene is quite new to Evans.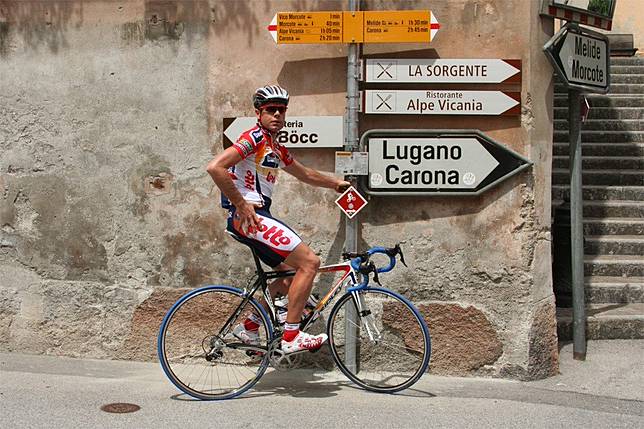 "I have to say after that after racing for years in North America and Europe, to go to these countries - particularly in Asia - and to see events and the cycling culture has been interesting, and as the sport becomes more international it's good to be a part of this and the new cultures coming into cycling," he said.
Having retired, the Tour de France spirit is not dead, even in sportive events in Asia.
"When I did the Hue event there was an uphill time trial so of course I did go for it a bit," Evans said. "I trained some for it too - with the time I have available to ride."
With his work as BMC brand ambassador time is somewhat limited for the 42-year old.
"It's not like when I was professional, when my life revolved around riding a bike and performance," Evans said. "Now I ride when I have time. I don't do nearly as many kilometres as people think (30,000km a year less). But of course I do like to ride, and having less time to do it means that I probably enjoy it even more now.
"I try to be fit, and I had a go in the TT (time trail) and was focused. To put a number on once in a while, I enjoy it. That's in full acceptance that I'm not going to be the best in the world, I'm doing about 30,000km less a year in racing and training now."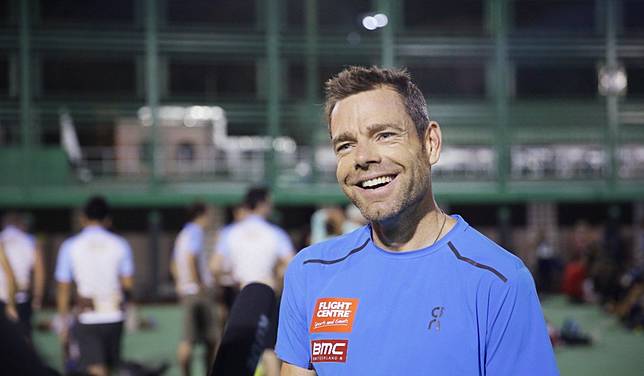 When it comes to going longer he knows that it's a different story.
"On the next day it was much longer, which requires a whole other level of fitness,' he said. "I rode with the front group to the halfway point, where I stopped and shook hands with the local mayor. From then we went up to the Laos border and I rode back on my own."
It proved to be a highlight of his Vietnamese visit: "Obviously the cycling culture there is not as developed as in Europe, but the roads are very good and there's not much traffic. The scenery was spectacular, and as a foreigner who hasn't travelled in Asia much, everything is different."
The Asian race scene has thrived in the past decade, although major races are still thin on the ground. There are also some riders mixing World Tour racing with "alternative" events around the world, including in Asia.
If such opportunity had arisen in his heyday would it have lured him in? "One of the greatest races I went to as a bike rider was the Japan Cup, in the early years of the race. A lot of those races were very young and developing. As a professional I was quite elitist, and it was all about how I performed and my World/Pro Tour points and what I did in the big tours."
Despite his early mountain biking pedigree the opportunity to mix racing disciplines and tackle unusual events was unheard of at the time, and still is for all but a few pro road racers.
"I was very rational in what I did and my performance," Evans said. "Now I don't have to worry about the performance - I can go there and enjoy it. I can also do more bucket list events, a retired rider like myself can do this."
Last year he tackled the Taiwan KOM event, which is the longest uphill race in the world (103km with 83km of climbing). Few riders have ever ridden uphill for that long before.
"That was part of the curiosity," Evans said. "The KOM was also a bucket list event for me, which I'd always wanted to do, maybe not as a professional though. The legs didn't actually feel as bad as you'd imagine."
In late 2018 he also did some riding in Hong Kong, around the time of the Cyclothon.
"Hong Kong, being a very multicultural place means that I was riding with Australians and Americans as well as locals. In Europe cycling is often something of a working class sport, whereas in the US, Australia and Asia it's maybe more of an executive sport - as I experienced in Hong Kong," he said. "The cyclists seem to have more disposable income, and love the best kit. I have to say that the Asian cyclists dress so well on the bike, they look great."
This was a theme he noticed in many regions of Asia; "What amazes me is that you go to some places in Asia (like Korea and Singapore) and they have their own really strong cycling culture. They have their own clothing brands, their own style, and some of these places it's seemingly more about how you look than how well you ride. To go and experience this is interesting for someone who comes from the more regular western cycling culture."
On October 27, he will be back in Asia for the L'Etape Thailand sportive.
"I've ridden there a little bit. Thailand, it's a place I can take my family and they can enjoy that and I can go and ride my bike a little bit, which I'm looking forward to."
As for the future, don't be surprised to see more of Evans on Asian roads, although as of yet his plans don't run that far ahead.
Copyright (c) 2019. South China Morning Post Publishers Ltd. All rights reserved.