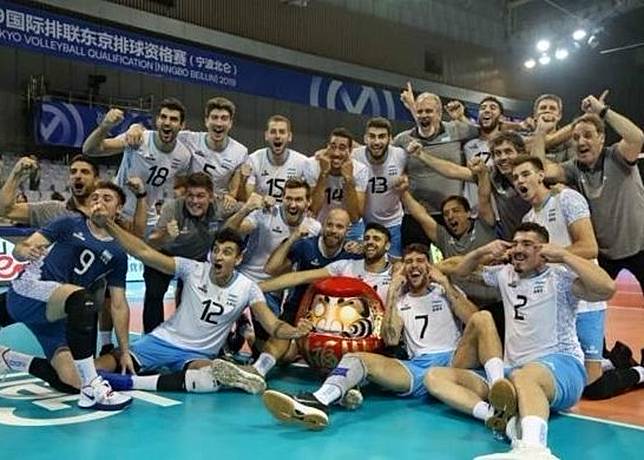 The idea of sport as a reflection of society has long been discussed by academics.
Sport is pervasive, it is interwoven into the fabric of our existence, and in being so it surely has the opportunity to impact lives, to shape minds and to challenge thinking.
So what does it say about us that in 2019 we're still seeing people in sport pull slant-eyed gestures toward East Asians?
Earlier this month, the Russian men's volleyball team's Italian-born assistant coach, Sergio Busato, did that to the South Korean team Russia had just beaten to ensure a place at the Tokyo 2020 Olympics.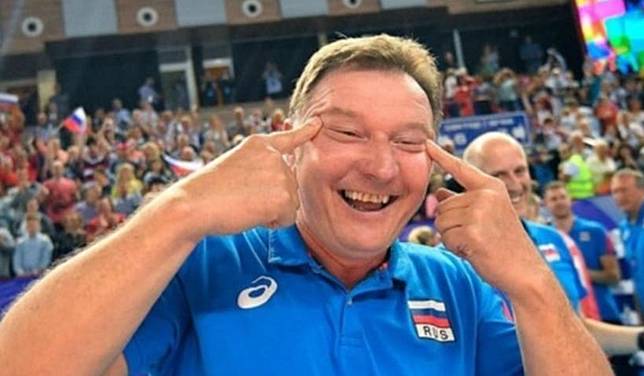 While Busato apologised to the Korean team and their fans, he also claimed he had no idea his gesture might be offensive. He said he was merely celebrating victory.
It was offensive enough for the South Korean volleyball association, the KVA, to write a letter to the sport's governing body, the FIVB, demanding an apology.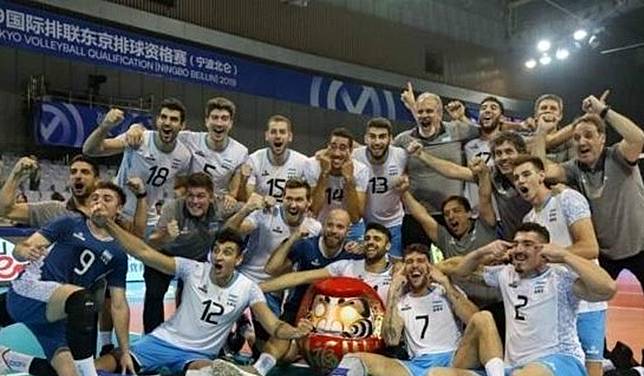 They duly got it, although the Russian federation reiterated that Busato was merely celebrating. He has been banned for two international matches, which will pass long before next summer's Games.
The FIVB is being kept busy with offensive acts. This week, the Argentina men's team celebrated qualifying for Tokyo 2020 by beating hosts China with team members pulling the same "slant-eyed" gesture.
Volleyball's governing body has asked them to explain their "inappropriate and culturally insensitive gestures" in a statement.
"Last week the FIVB made it clear that these type of actions by players and official representatives of national volleyball teams are completely unacceptable," the FIVB said.
"The FIVB is urgently seeking an explanation from the Argentinian National Federation to ensure that all involved understand that their actions will have caused great offence, even if there was no such intention to do so."
That last line is a telling one. The modern apology for racist remarks and gestures is often "sorry for any offence caused", which is not really an apology at all.
Then again, if people are claiming they did not know what they were doing was racist, what do we expect?
More importantly what's the solution?
Perhaps it would be exposure to other cultures, say, living in East Asia for a few years? Apparently not.
Argentine volleyball star Facundo Conte played in Shanghai for two seasons and seemed to have no idea what he and his teammates did might be racist.
He apologised on Instagram, writing "The idea was that we became Japanese because we are going to the Olympics in Tokyo."
Conte went on. "It had nothing to do with no respecting China or Japan! Now we know it wasn't a good idea, and I regret making you feel that way!"
Similarly, in 2017 Argentine footballer Ezequiel Lavezzi posed in his Chinese Super League club Hebei China Fortune's shirt doing the same eye gesture in promotional shots. Both player and club released apologies.
The FIVB is understood to not yet have rules in place regarding discriminatory and racist gestures but it may want to follow Fifa's lead.
Football's governing body banned Colombia midfielder Edwin Cardona for pulling the offensive eye gesture in a friendly against South Korea in 2017. South Korea skipper Ki Sung-yueng called it out for what it was at the time, describing it as "racist" and "unacceptable". Cardona, meanwhile, leaned on the crutch of not wanting to cause offence.
Fifa banned him for five games for his "discriminatory gesture", but it's not like the ban has rid the beautiful game of such ugliness.
Also in 2017, Uruguay's Federico Valverde made the gesture after scoring at the under-20 World Cup held in South Korea. He insisted the fans misunderstood his actions. The Real Madrid midfielder tweeted in Korean to put them right.
"It is not a racist celebration," he wrote. "It was a private celebration for friends. I did not have any racist intent. I'd like to apologise."
Is that actually an apology?
At least it sort of might be. At the World Cup last summer, Argentine legend Diego Maradona made the gesture to South Korean fans - or the "Asian boys wearing Argentina T-shirts" as he called them. El Diego has always played by his own rules, so did not even offer the requisite mea culpa.
Meanwhile, Spanish-language US television channel Telemundo also got into hot water for the racist gesture during its World Cup coverage, which led it to suspending the co-hosts of its morning show.
Late last year, Chilean footballer Diego Valdes did it behind a South Korean fan's back as they posed for a photograph.
Chile boss Reinaldo Rueda refused to talk about the matter at the pre-match press conference.
South Korea striker Son Heung-min let his feet do the talking, offering the perfect riposte of an outrageous nutmeg on Valdes two minutes into their friendly.
It is not just football, of course.
The Spanish men's and women's basketball teams posed making the same gesture in a Spain-only advert ahead of travelling to Beijing for the 2008 Olympic Games. They firmly denied it was racist but you wonder how their kit sponsor, Chinese brand Li Ning, saw it.
In the 2017 Davis Cup, Brazilian tennis player Guilherme Clezar did it to Japan's Yuichi Sugita. He was fined for "offensive behaviour".
Baseball saw the 2017 World Series blighted by Houston Astros first baseman Yuli Gurriel making the gesture to LA Dodgers veteran Yu Darvish, along with referring to the Japanese pitcher as "Chinito", or "little Chinese boy", to a teammate.
"In Cuba and in other places, we call all Asian people Chinese," Gurriel told MLB.com through a translator. "But I played in Japan and I know (that is) offensive, so I apologise for that.
"I didn't want to offend anybody," Gurriel said. "I don't want to offend him or anybody in Japan. I have a lot respect. I played in Japan."
The Cuban got banned for five games but while the MLB wanted that to be immediate, they had to concede to the players union and agreed that the suspension be carried over to the start of the next season.
Playing in the World Series is the peak of the sport, but is it not also the responsibility of a players union to make a workplace free from racism for all of its members?
Gurriel offered to meet Darvish, with the pitcher saying there was no need. Darvish said the gesture was wrong but it was a time to learn and take something from it.
The Cuban, who tipped his helmet to Darvish when the series returned to LA, later said his suspension was an experience "worth learning from".
While Gurriel has opened his eyes to what he did being wrong, what about the rest of sport?
The last decade has shown this is an issue that is not going away and more needs done. Perhaps the FIVB can take the lead where all before them have failed.
Copyright (c) 2019. South China Morning Post Publishers Ltd. All rights reserved.