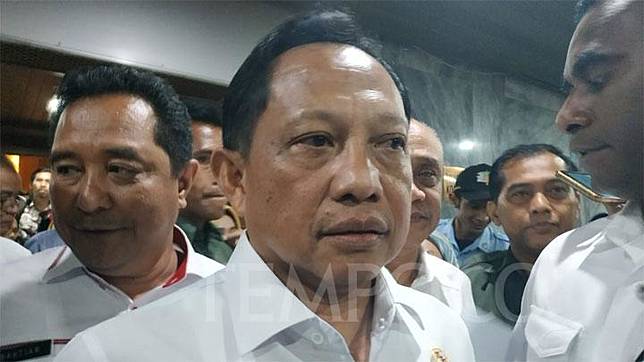 TEMPO.CO, Jakarta -In response to the Home Affairs Minister's demeaning remark, the Corruption Eradication Commission (KPK) defends that its notoriously-effective sting operations (OTT) come from noble intentions.
KPK spokesman Febri Diansyah said that it would send a false impression on the condition of the country's bureaucracy if the anti-corruption watchdog does not reveal the corruption at the regional head level.
"Preventive measures are also done to further subdue the risk of corruption, KPK also hopes that the people will be able to feel the budget allocated for their regions," said Febri at the KPK headquarters in Jakarta on Monday.
Since the watchdog's inception, 120 regional heads had been nabbed who were incriminated in cases related to graft, regional procurement corruption, money laundering, and political corruption related to the issuance of permits.
49 of the regional heads were arrested in the KPK's sting operations.
Febri maintains that KPK constantly monitors the activities of regional heads to force the central government to pay attention to the country's political contention funding. He maintains that the organization does not want an expensive democracy system eventually create corrupt tendencies that would eventually ruin society.
Previously, Home Affairs Minister Tito Karnavian - former National Police Chief - berated KPK's sting operation efforts by deeming it "not a great achievement," and claims that targeting corrupt regional heads is not a difficult matter.
M ROSSENO AJI