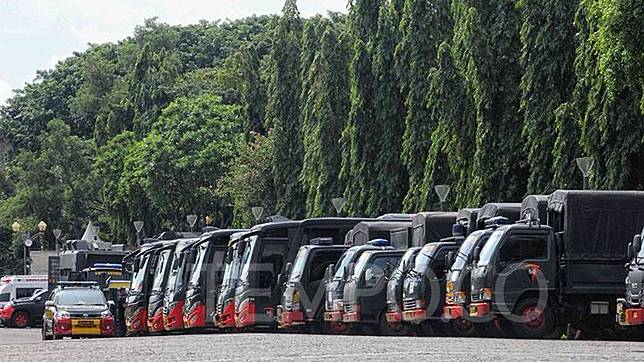 TEMPO.CO, Jakarta - Coordinating Minister for Political, Legal, and Security Affairs Wiranto called on people not to make a big fuss over the arrival of Police mobile brigade (Brimob) platoons stationed at several areas in Jakarta following the 2019 General Elections.
Reports showed that there is around 10,000 police's mobile brigade personnel stationed in Jakarta to help secure the capital after the election. Some 6,200 of them were progressively brought to Jakarta from three police regions up to this moment.
"No need to quibble on such issue. It is the police's policy to move its members from one location to another location," said Wiranto at the Bogor Presidential Palace on Tuesday, April 23.
Meanwhile, the Presidential Chief of Staff Moeldoko stated there are no indications of any security threats in the near future and that the mobilization of Brimob platoons is seen as a preventive measure to further secure the country's barometer city.
"We are tasked to convince people that the situation is conducive. Don't feel intimidated seeing police members in the streets since they are there to make you feel safe," Moeldoko convinced.
FRISKI RIANA