Home-grown pop stars in the Philippines don't get much bigger than SB19 - and nothing appears able to stop the rise of the five-member boy band.
Although they have only released three songs since the band's official launch in 2018, the Pinoy-pop (P-pop) group - Sejun (John Paulo Nase), Stell (Stellvester Ajero), Josh (Josh Cullen Santos), Justin (Justin De Dios) and Ken (Felip Jhon Suson) - have taken the country's music scene by storm, breaking boundaries and smashing expectations of Filipino pop music along the way.
Before SB19 (which stands for Sound Break 19) were formed, its members were amateur performers with dreams of pop stardom. Then came two years of intensive training and the dance practice video for their single Go Up in 2019, which catapulted them to prominence.
SB19 became the first Southeast Asian act to enter the top 10 of Billboard's Social 50 list, joining the likes of BTS, Justin Bieber and Lady Gaga. They also became the first Filipino group to secure a spot on Billboard's Next Big Sound Chart, over former K-pop group Girls Generation member Tiffany Young.
And, thanks to the sheer force of their fandom, known as A'TIN (pronounced like the number 18), you don't have to go actively looking for SB19 to find them.
With their slick dance routines, accomplished vocals and flashy aesthetics inspired by K-pop, the all-Filipino group trained by Korean entertainment company ShowBT Philippines have amassed a big following online, with more than 820,000 subscribers on YouTube, and hundreds of thousands of followers on Facebook, Twitter, and Instagram.
Like K-pop performers, the P-pop sensations endured years of grooming and intense training. What makes SB19 different, though, is their status as underdogs who have beaten the odds to become pop stars.
Josh, SB19's lead rapper and a dancer, ran away from home at 16, and found a job in technical support. "I begged them to take me in because I had nowhere else to go. For the first year, I had to sleep on the office floor because I did not have enough money to pay for my own place," the 26-year-old told the Post during an interview with SB19 in Manila.
"Money was tight, so I had to learn to survive day by day. I became independent at a very young age so I learned the value of hard work and perseverance."
Stell, 24, almost saw his dreams crushed by a lung condition that forced him to seek medical care.
"I was juggling too many responsibilities at that time. I was working part-time at a fast-food chain, helping my family, training with my (old) cover group, and also trying to get through school," said the group's main vocalist and lead dancer. "One day, I arrived home and collapsed on the floor. I was rushed to hospital and that's when we found out I had fluid in my lungs. I had six months of treatment in Japan until I was ready to go back."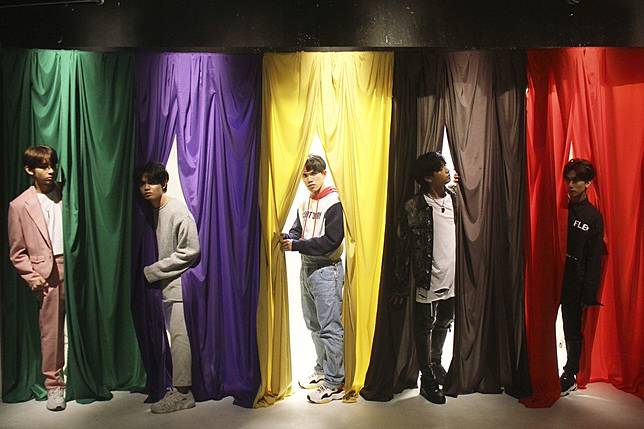 Ken, the main dancer of the group, dropped out of school and left his family behind in Pagadian, Zamboanga del Sur, in the Mindanao region of the Philippines.
"My initial audition was done through a video since I was living far away from Manila. After two weeks or so, they invited me in for training. It was a difficult decision and my parents did not agree at first, but I had to do it because dancing is what I really love," the 23-year-old said, adding that he had previously been studying architecture.
Many may be surprised to learn that Sejun - the leader of the group - was quite timid as a teenager. As the breadwinner of his family, he put himself through university via a scholarship and part-time jobs.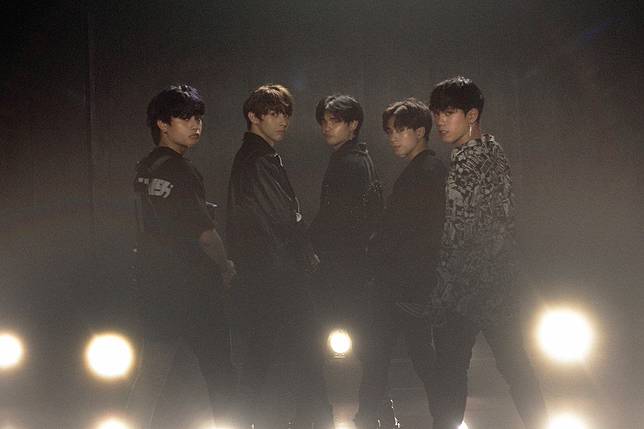 Justin, the youngest, said that he had a difficult time balancing his training and his studies. "I had few years left in (university) when the rest of the members had started their training. There were times when I had to skip training to finish some thesis work and then had to study the choreography on my own," said the 21-year old, who is known as the group's "visual" - the best-looking member.
Most SB19 members performed as part of various cover groups before the group was formed. They were brought together when ShowBT Philippines selected them from hundreds of aspiring idols at an audition in 2016.
As with South Korean idol training camps, the SB19 boys were instructed in everything from personality development, vocal and dance coaching to physical conditioning. Josh said the process was gruelling, with regular evaluations and trainees adjudged not up to the mark sent home, until the pool of trainees was whittled down to the final five.
The boys may have different stories, but they have one thing in common: their desire to find fame and success as pop stars.
"With the support of our mentors and manager, we've all been hard at work, making sure that we have a chance to break through," said Sejun. Their normal routine was to practise a song 1,000 times to learn how to sing and dance in synchronised perfection, he said.
The SB19 members openly acknowledge the influence of K-pop groups, but deny they are merely imitating them - instead, they say they are taking the K-pop formula and making it their own.
SB19's first single, 2018's Tilaluha, is an emotional and soulful ballad about heartbreak. The track was chosen for their debut because their management wanted to showcase the members' vocal skills.
The members said they were initially nervous about making their debut, as they were introducing an unconventional sound and style to the Filipino market. And sure enough, they were not an overnight success.
Sejun said that SB19's second single, Go Up, was inspired by the struggles they initially went through.
"There was a point when we thought SB19 would never see the light of day. We had sacrificed so much and trained for so long, but nothing was happening," he said. "We even tried singing in different languages (including Chinese, Korean and Spanish), hoping people would take notice. So we wrote Go Up and gave it our all, thinking it was our last shot. And it became our redemption song."
Josh added: "I know there are a lot of talented Filipinos out there, perhaps even more talented than us. It's just that they are yet to be discovered. We are so happy that we were given the rare chance to showcase what we have to offer."
Their latest single, Alab, has gained more than 4.3 million views on YouTube in just three months.
SB19 want not only to have an impact on music, but also on the culture and economy of the Philippines - much as K-pop artists have boosted South Korea's image and economy, too.
The band recently held their first major concert in Manila, tickets for which sold out in three minutes. This month, they were to stage their biggest concert so far at the Araneta Coliseum, which has a capacity of 16,000. The event has been postponed until further notice, however.
Later this year, SB19 will release their first album, which they say will consist of nine songs. "Even before our debut, we had already finished a handful of songs, so we are very excited about this," Sejun said.
Copyright (c) 2020. South China Morning Post Publishers Ltd. All rights reserved.